« Woody mystery - the solution | Front Page | Out of order ... »
Posted by Dave Bull on December 8, 2013 [Permalink]
After the last printer leaves here on Friday afternoon, it's then Dave's 'private time' for a couple of days.
With nobody around to supervise, and no need for spending time in the printer's room, I can get to my carving bench and get some work done!
I printed out Jed's design for the second print in the Portraits series, pasted it down for carving, and got going!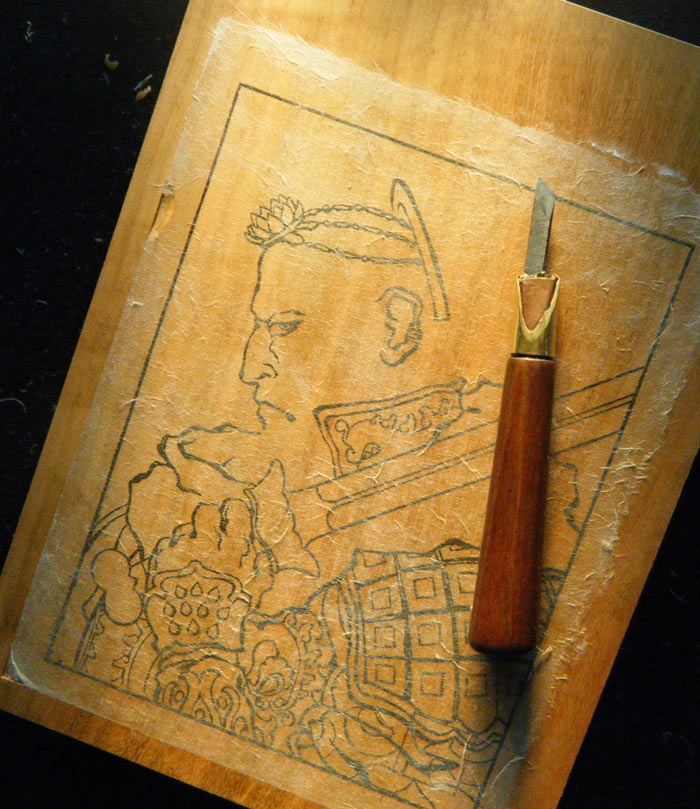 I'm going to keep track of the time I spend on this, from start to finish. I was a bit hamstrung during the discussions with the young carver the other week, because I myself had no clear idea - in hard numbers - just how long it should take to cut one of these block sets.
Come late Saturday evening, it was done. Elapsed time, almost exactly 12 hours ...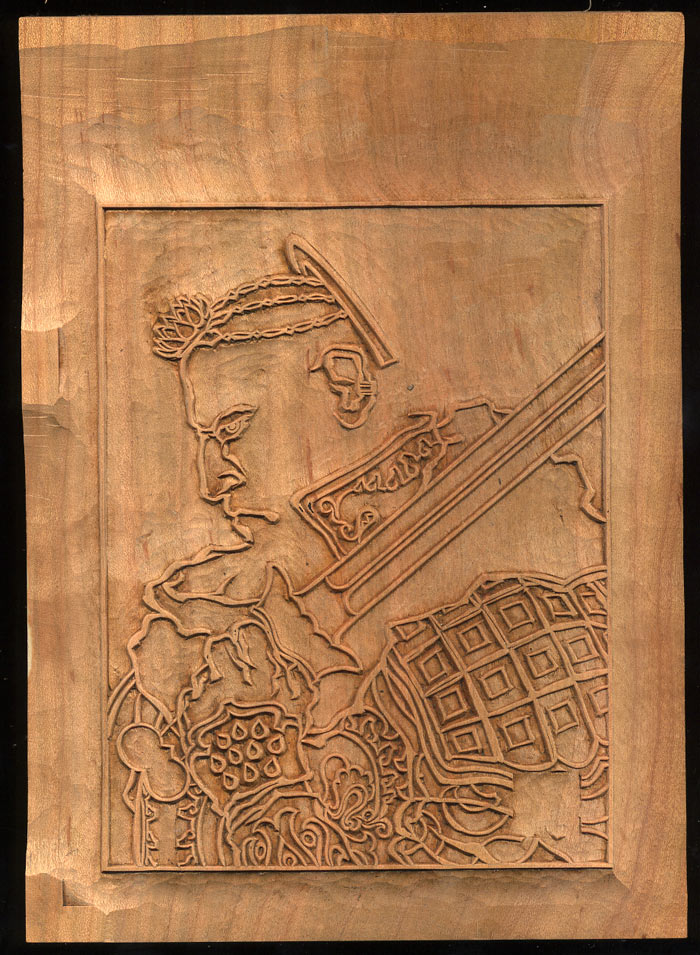 You can see an image of Jed's design (Photoshop mockup) over on the Portraits website. The block count for this one won't be too high I think, but I'm still not sure how I'll be handling the hairlines at the edge of the face ...