« Major update to 'Heroes' website | Front Page | Five by Five! »
Posted by Dave Bull at 11:23 PM, October 15, 2013 [Permalink]
Here are some screen shots from a video currently in preparation here: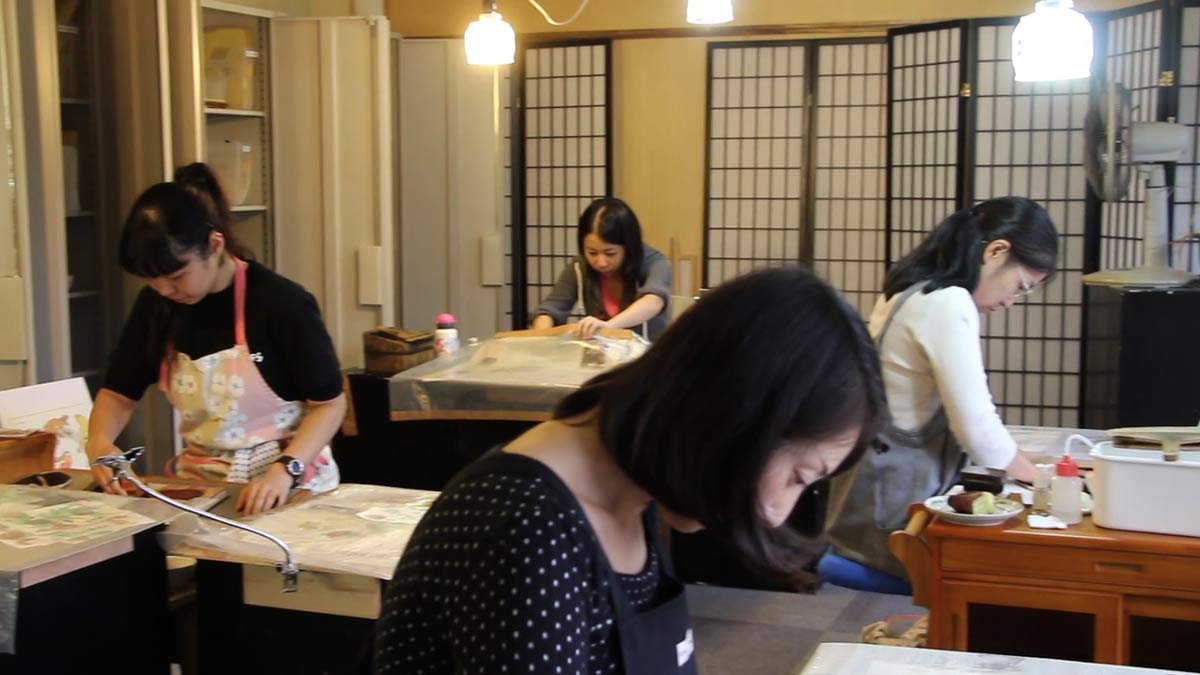 We had a 'full house' of printers here today, and they are all working on the same thing - each making a batch of 30 sheets of Jed's 'I Choose You' design.
Going clockwise around the room starting with the young lady on the left, these are Ayumi Shiba, Teiko Fujii, Yasue Tsushima, and Yoko Ishikawa. Our youngest printer - Ayumi Miyashita - isn't here today; Tuesday is her day for working on baren making over at Goto-san's workshop.
If we shift the camera view slightly to the left, we see that the ladies are working under the supervision of ...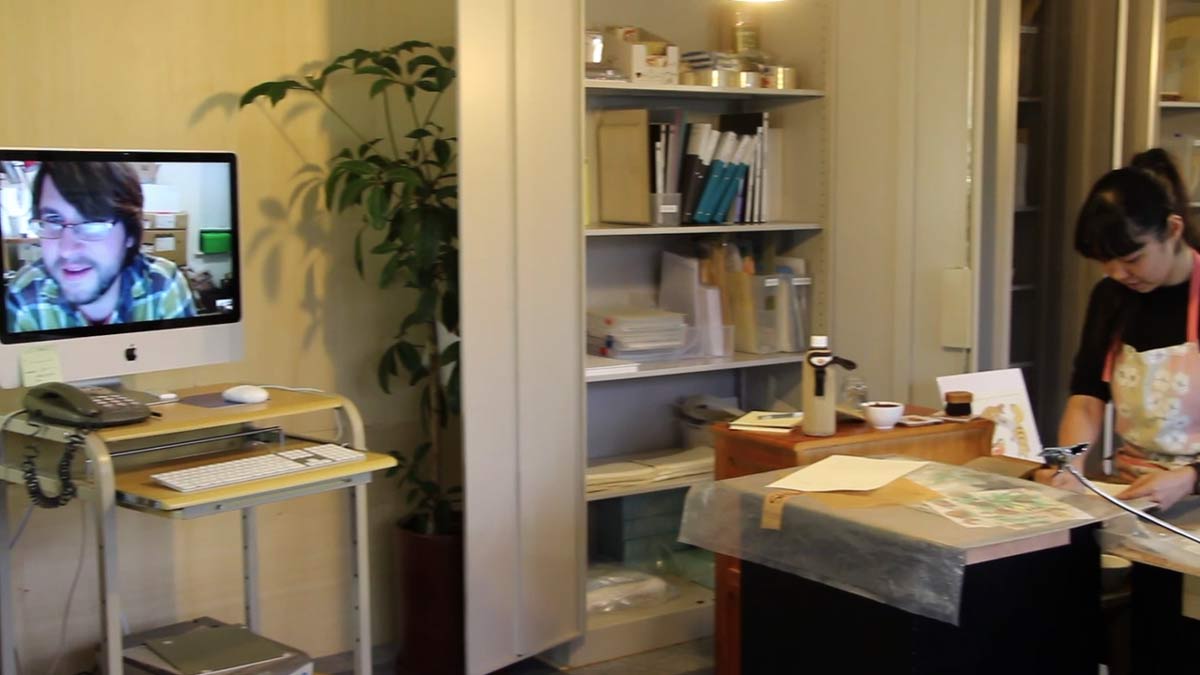 Yes, Jed 'dropped in' for a while this afternoon to have a look at the work in progress.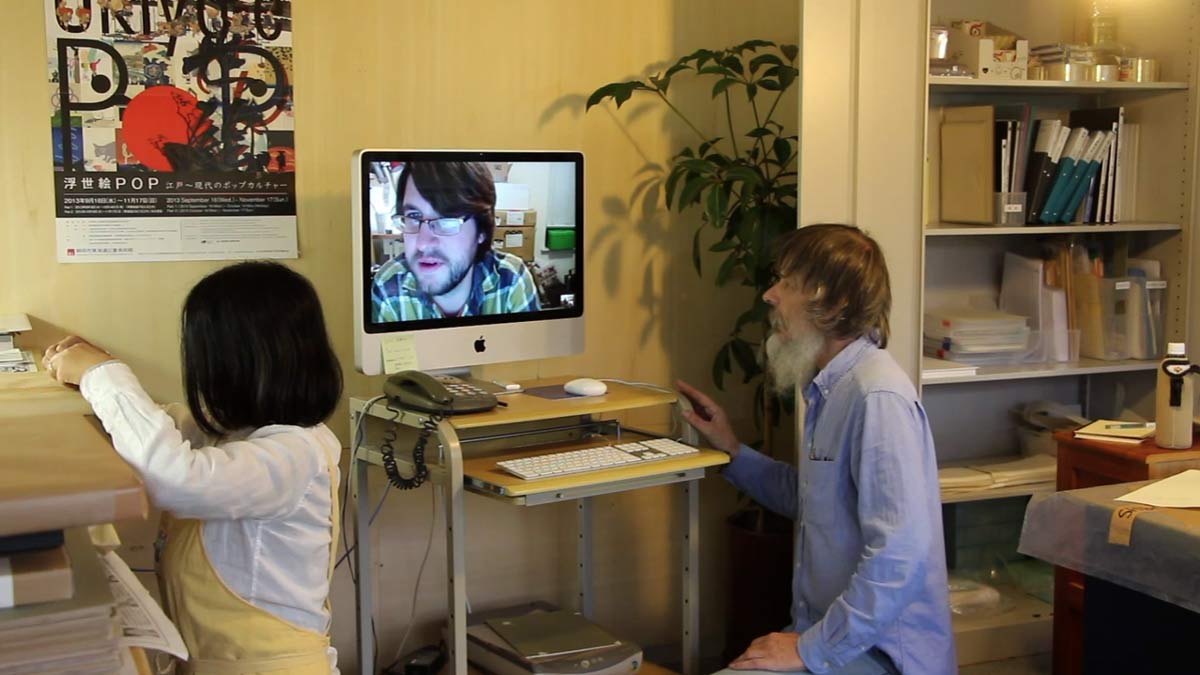 I came out from behind the camera to chat with Jed for a while ... (That's Yasui-san, one of our two packing ladies, working at her bench at the left. She was packing up a couple of my Surimono Albums for two new subscribers who joined this week.)
Our mid-afternoon is of course the middle of the night for him, so he couldn't stay long. He signed off, and heard a 'good night' from the crew ...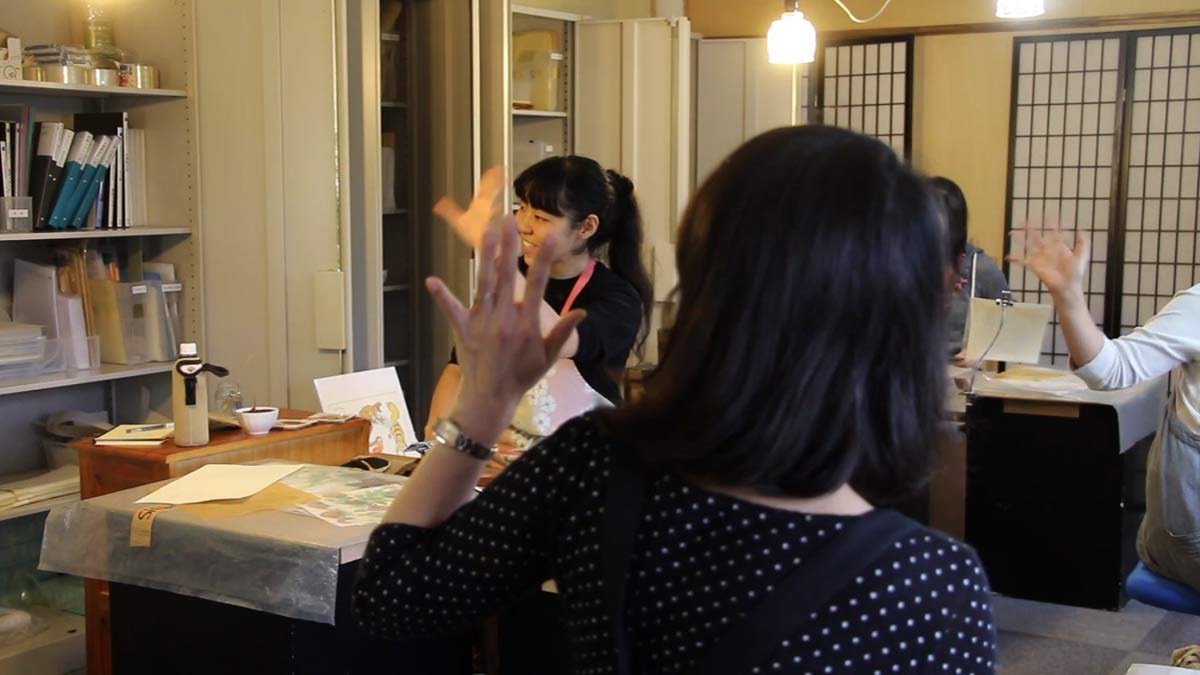 Isn't it fun, living in the future!
Added by: Dave on October 16, 2013 1:06 AM
Today may have been a Full House, but tomorrow certainly won't be. It'll be just me here by myself ... all the others are refusing to come!
Can't think why ...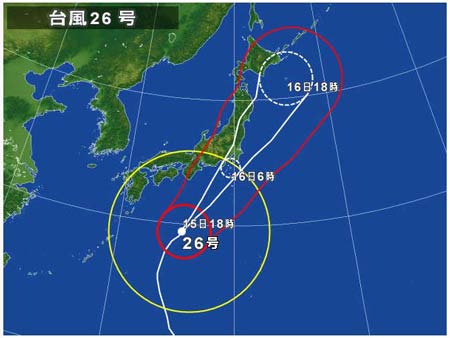 Added by: Anita Cage on October 16, 2013 7:23 AM
Wow. This one is headed straight for you, it seems. That's a little more seasonal activity than is comfortable. Best wishes to all of you; stay safe. (Our season has been uneventful so far.)