« Aspen Grove (11) - Embossing the title | Front Page | Discussion on identifying print 'batches' ... »
Hokkei Dragon (5) - Poem carving done ...
Posted by Dave Bull on November 23, 2006 [Permalink]
Continued from Hokkei Dragon (4)
Not quite sure just how I've managed it, but the carving of the poem on this print is now complete! (No mystery actually ... there are just so many hours one can spend over at the printing bench before the bod starts asking for some kind of a 'switch'!)
Here's the poem ...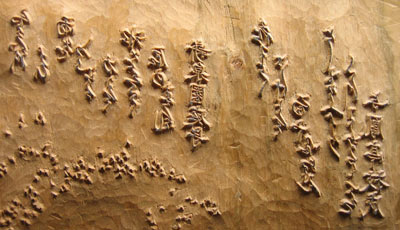 And here's a zoom-in on one of the poet's names (scale lines are millimeters):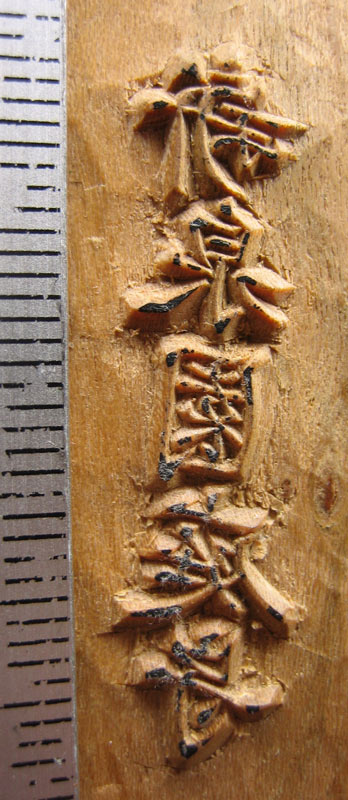 Not long to go on this print now ... just a couple of colour blocks ...
This thread continues in Hokkei Dragon (6) ...