Ukiyo-e Heroes 'Portraits'
... taking favorite video game heroes
and putting them back in the ukiyo-e style ...
What are the Ukiyoe Heroes Portraits?
The Portraits series is a major 'step up' from our earlier Chibi Heroes series. We made the prints quite a bit larger (13.5 x 17 cm), giving us more 'room' to play with, and used that space to create fully-featured print designs.
Jed is very good at capturing the essence of the things that he draws, and we are very happy to have brought you a series designs that show many of your most well-loved game heroes in a new light - as Ukiyo-e Heroes!
We have (so far) produced two sets of these Portraits, with 12 prints in each set.
Set #1 contains designs 1~12 below, and Set #2 is 13~24.
(a subscription is for a single set of 12 ...)
Set #1 ...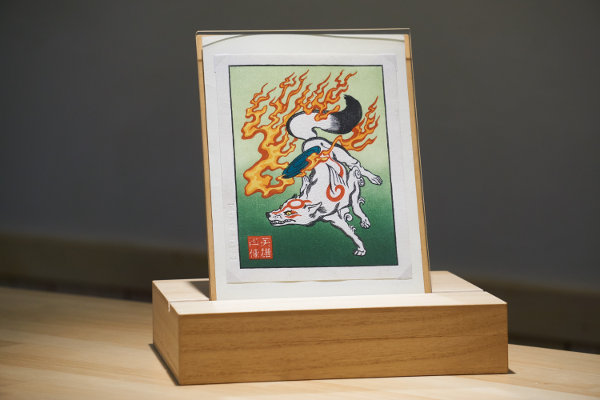 Set #2 ...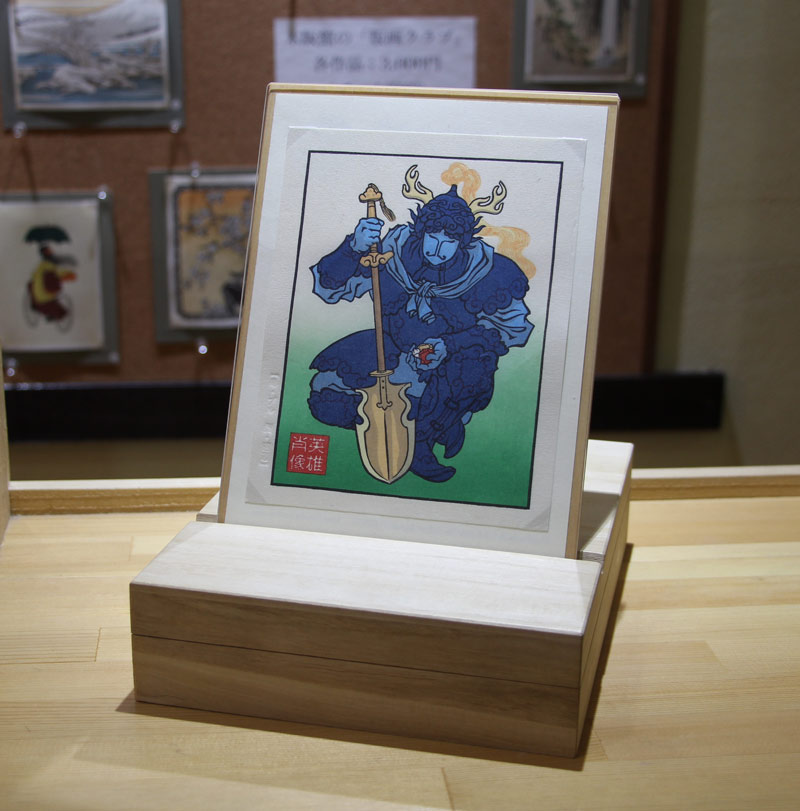 Storage/Display
The optional combination storage/display case (illustrated above) has space for all the prints inside, with an acrylic stand on top to display them in rotation one at a time. (One box actually has room for 24 prints, so you won't need two if you collect both sets ...
Packaging/Shipping
If you are concerned about how safe the prints might be while being shipped to you, please have a look at how our shipping/packaging works!
---
Under raking light, the wonderful paper texture is clearly visible ... (click for a closeup) ... these are beautiful objects!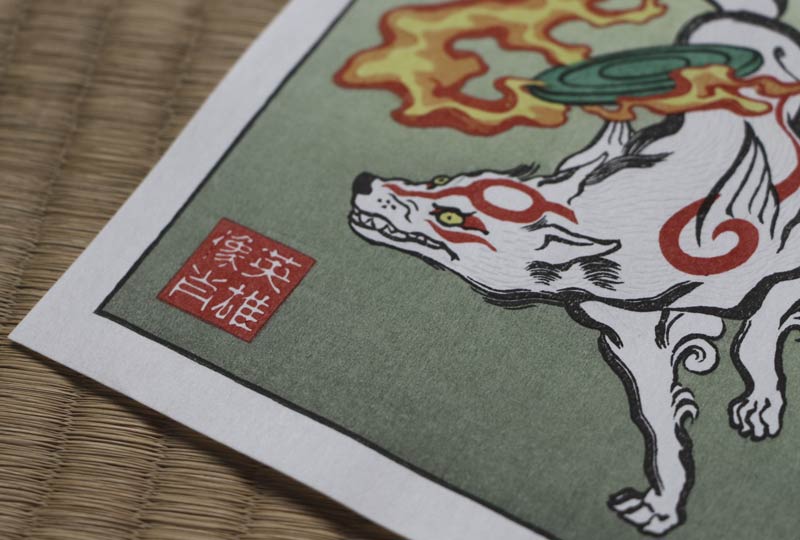 We hope you will consider collecting this interesting - and fun - set of prints!