Mokuhankan Subscriptions ...
How our prints are packaged ...
Hey, if Apple fans can do it, why can't we! Let's have a little series of 'unboxing' photos. We're pretty pleased with our packaging - it's both attractive and secure - and we hope you enjoy it too!
* * *
Each package goes out via the Post Office, using the Air Mail - Printed Matter designation. Because it looks more like a 'letter' than a 'package' it usually slips past Customs in most countries without interference.
The 'Doraemon' series of postage stamps you see in this illustration was issued some time ago, and are now gone ... But we carefully watch the list of stamps being issued by the Japanese Post Office and select ones that we feel will be of most interest to our subscribers. Just what is coming up we ourselves don't know until they announce it ...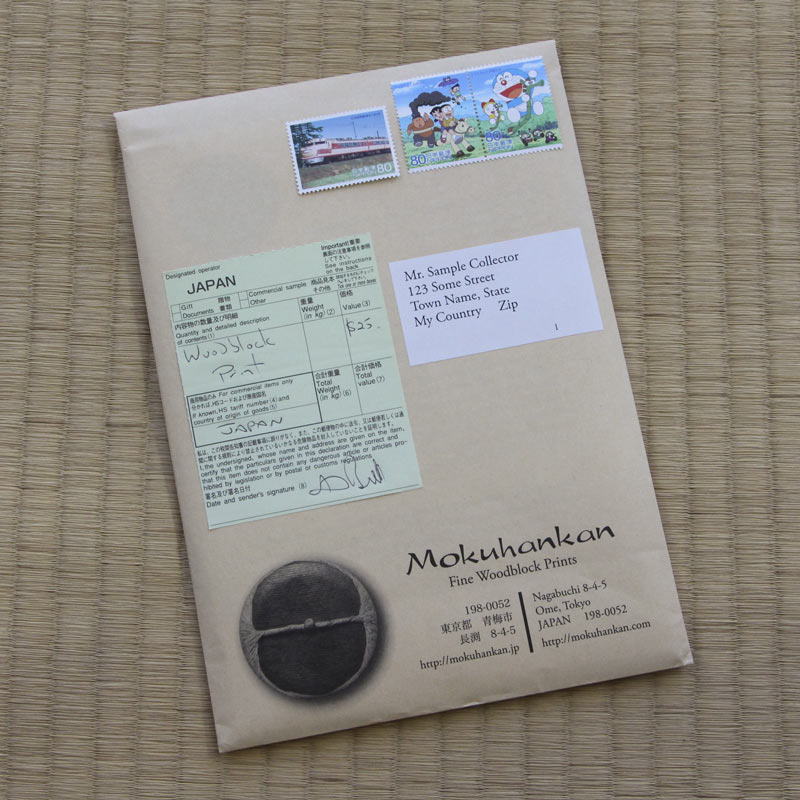 Inside the package is an inner pack protected by a waterproof envelope, along with a letter (sometimes) and an invoice/receipt (invoices are omitted when the series is being sent as a Gift Subscription).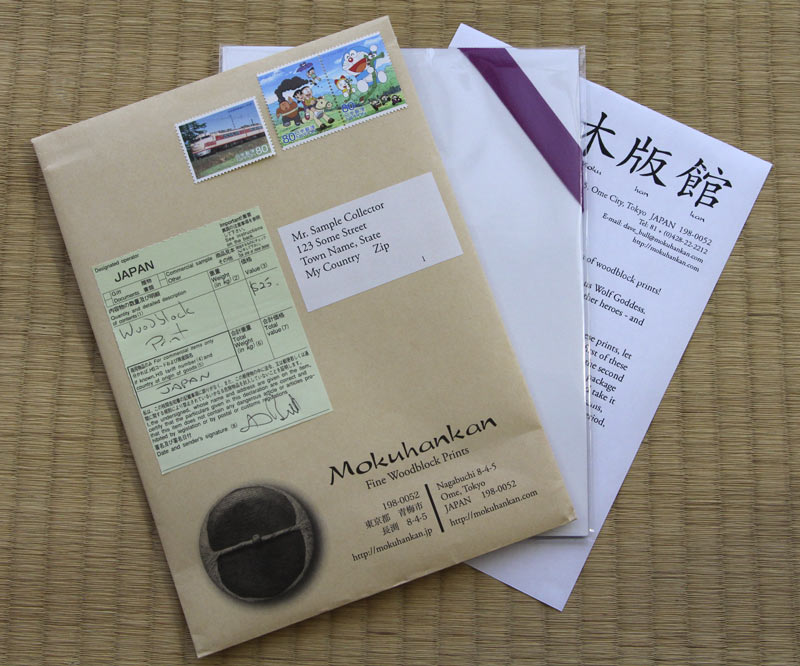 The inner package is a very stiff cardboard folder - we intend your print to arrive without banged corners!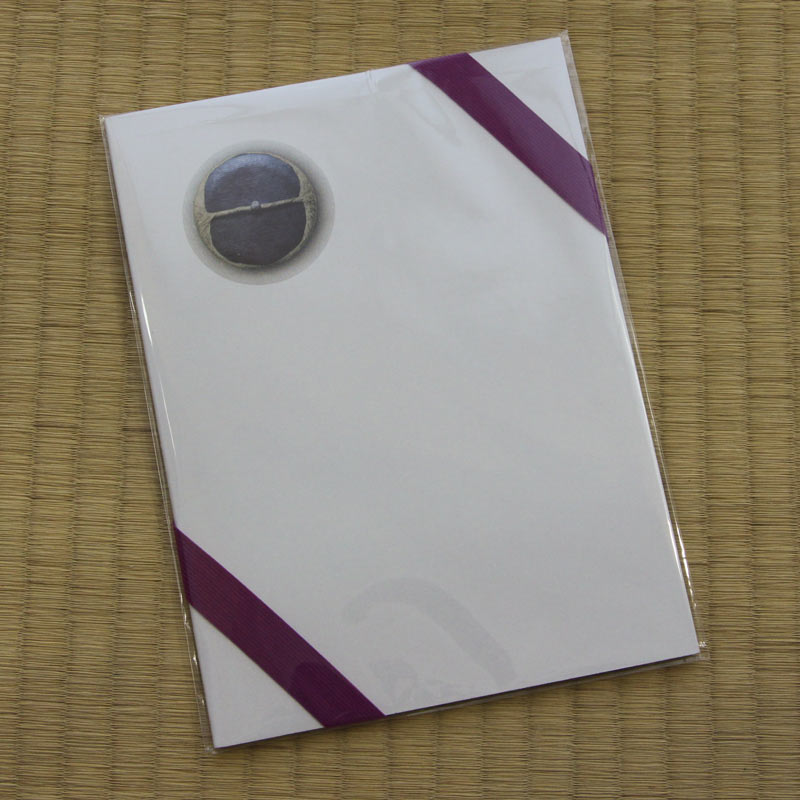 Inside the waterproof envelope, you will find the folder closed with an elastic ribbon. If you have ordered the storage box for your collection, you won't be needing either the cardboard folder or ribbon from now on, but if not, then these will serve to protect your print package wherever you choose to keep it.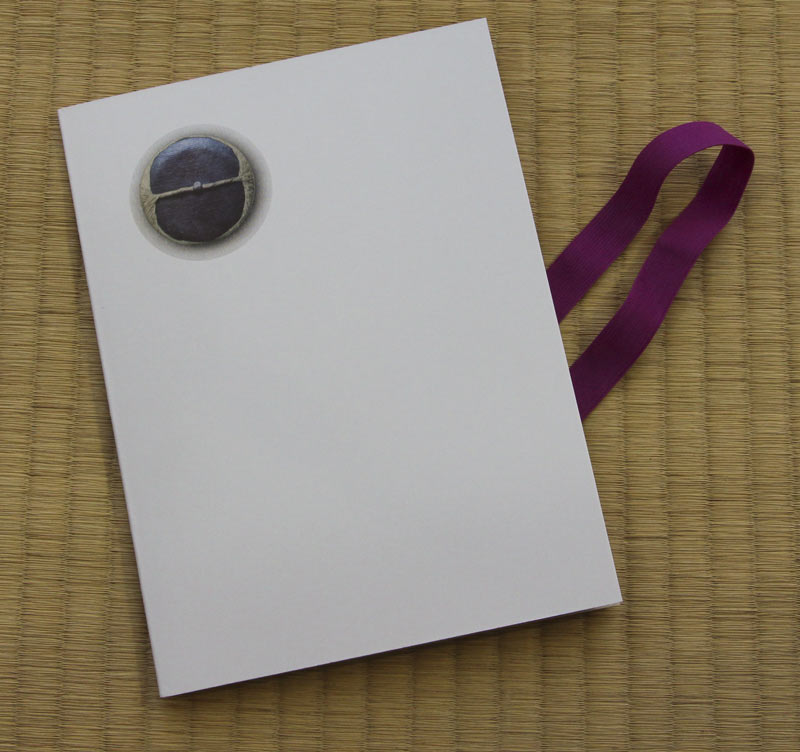 Inside you will find an inner folder containing the print itself. This is the part that you will be keeping in the storage case.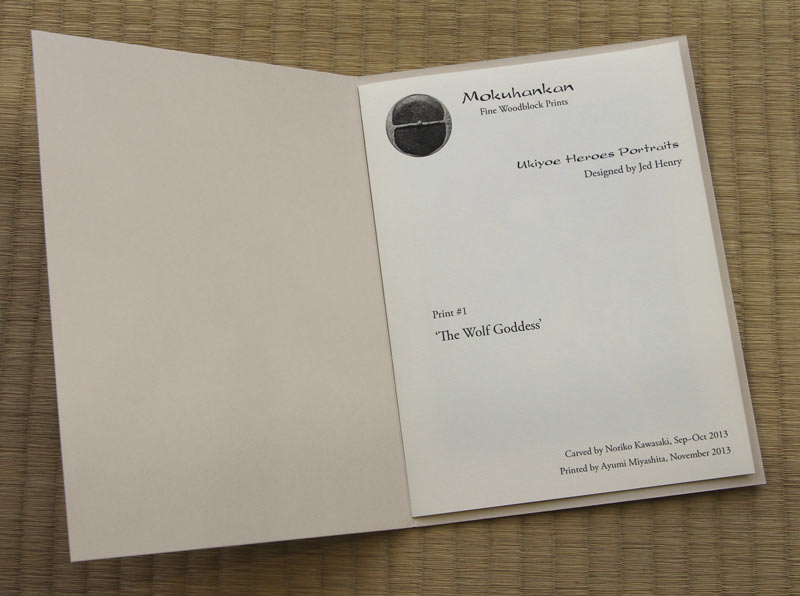 The inner folder is acid-free paper, and is intended to be a safe and permanent home for the print.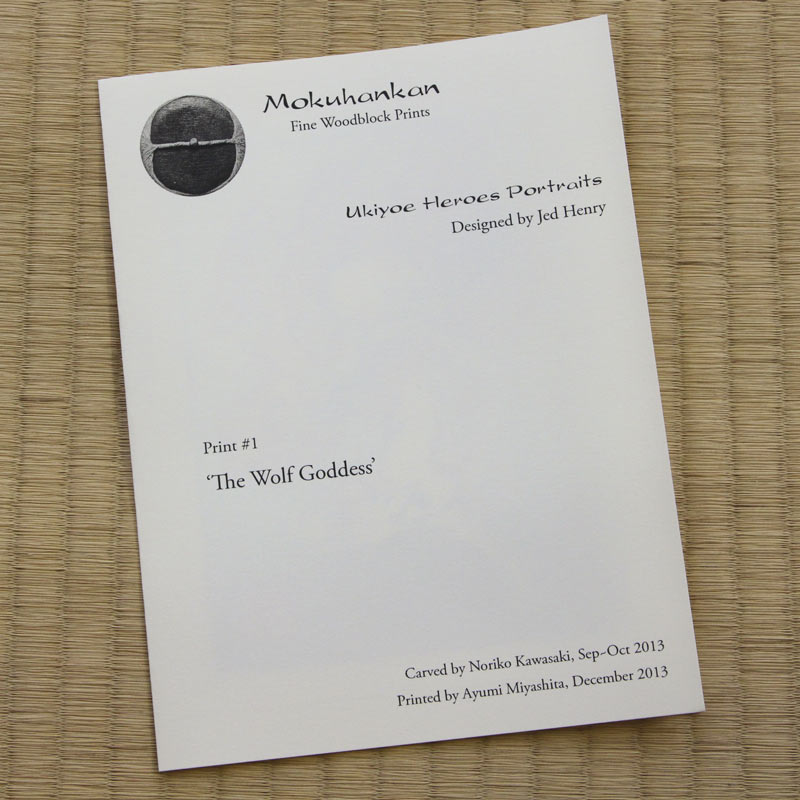 And here she is. The prints are held in place by special (extremely thin) photo corners, no glue. To display the print on your storage stand (if you ordered one), you simply bend the folder backwards, and place the print on the stand, under the acrylic cover.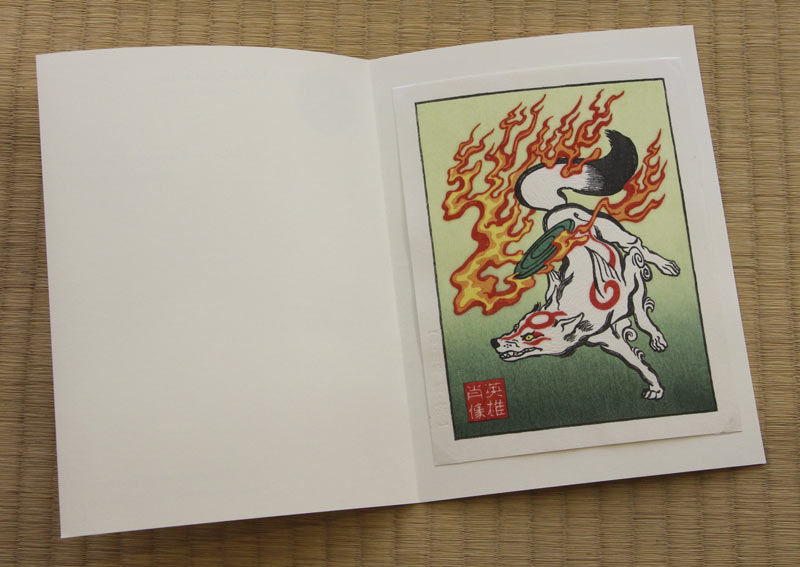 Together with the first print in each set, we enclose a short note explaining something about how to look at the prints:
If this is your first experience at owning traditional Japanese prints, let us give you a couple of 'hints' on how to enjoy them. The first of these is that it is under natural light that they look their best, and the second is that this light should be horizontal. So before you open this package to view the print, turn off the overhead lights in your room, and take it near a window. That's the best way to catch the beauty of these items, and is of course the way that they were enjoyed back in the Edo period, when there was no artificial lighting.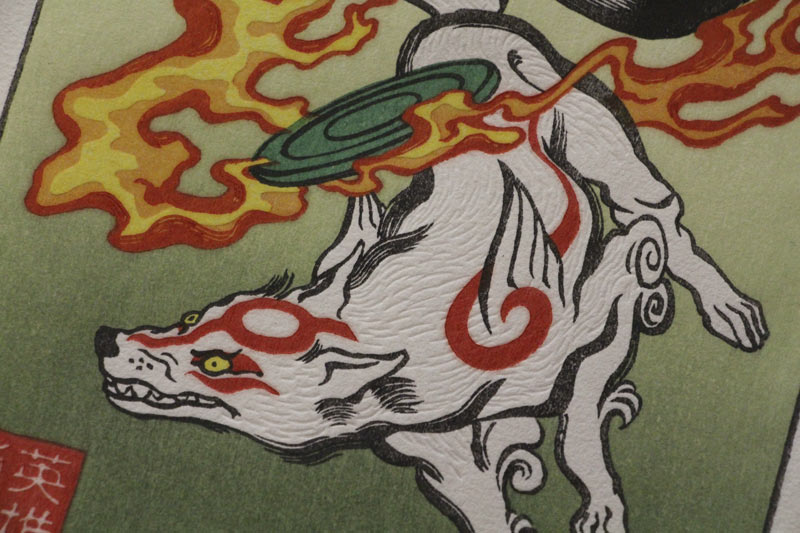 Here you can see more closely the embossed Japanese in the margin, which duplicates the craftsperson's information. This one says: Carver - Kawasaki / Printer - Miyashita.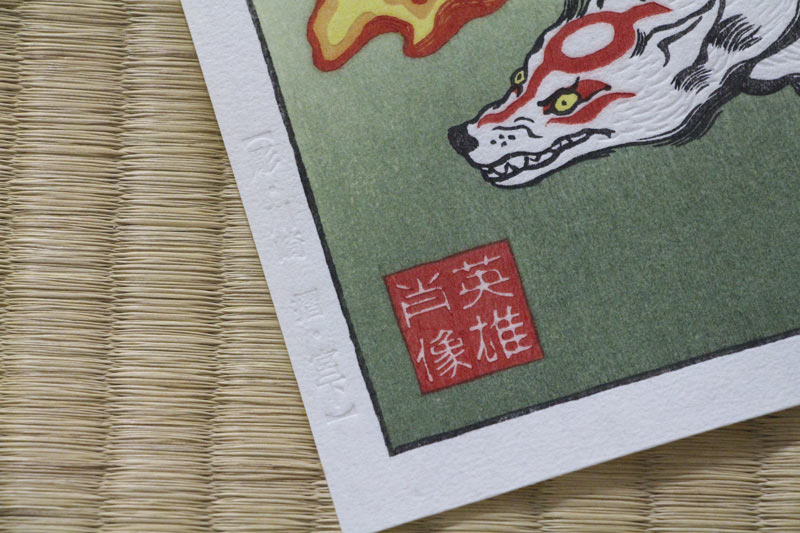 Thank you for your interest in our work!