Scenes from Nature
A 'classical' subscription series from Dave Bull's Mokuhankan
Classical Ukiyo-e!
For their 2021 subscription series, Dave Bull's Mokuhankan workshop in Asakusa, Tokyo, 'changed the mood' somewhat on their previous work. The prints were reproductions, and for the source, the team dipped back in time just about 250 years, to the 1770s.
All of the designs came from the brush of the same designer - Isoda Koryusai. Although not well-remembered these days, Koryusai was influential in his own day, and extremely prolific. The team selected from among the hundreds of kacho-e (nature prints) he created, to make a series that vividly showcases his work in that genre.
The word 'kacho-e' literally means 'flower-bird-pictures', but we didn't take that quite so literally. Korusai's work covered a wide range of creatures, both real and mythical, and we see both types in this series.
The prints are all in vertical format, 14 x 21 cm (approximately 5 1/2 x 8 1/4 inches) - the traditional koban size.
We hope you will consider collecting this interesting set of prints, in a subscription taking one year to complete ...
The Set of Prints ...
Print #1: 'Cranes at Sunrise'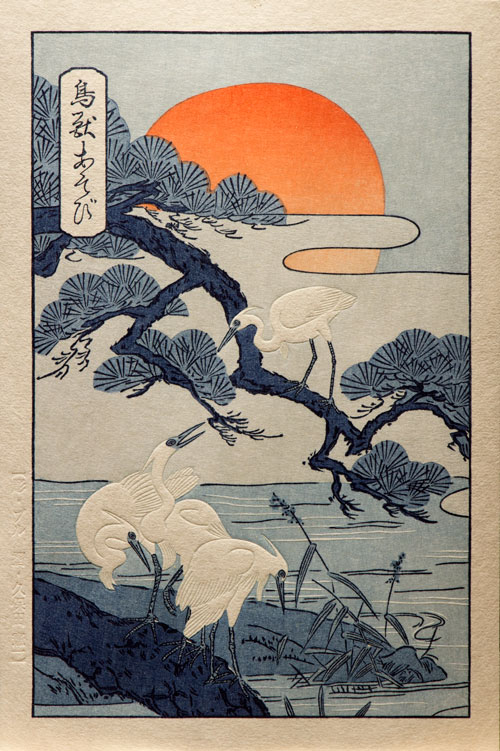 Print #2: 'Fish(ing) Bowl'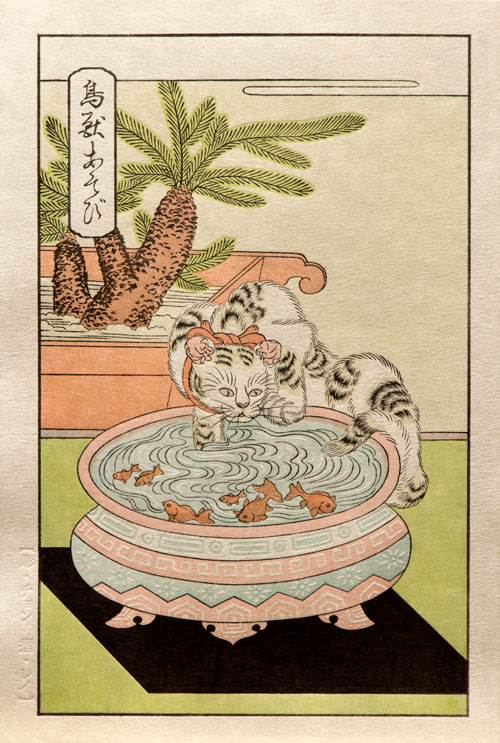 Print #3: 'Falcon at Rest'
Print #4: 'Spring Pheasants'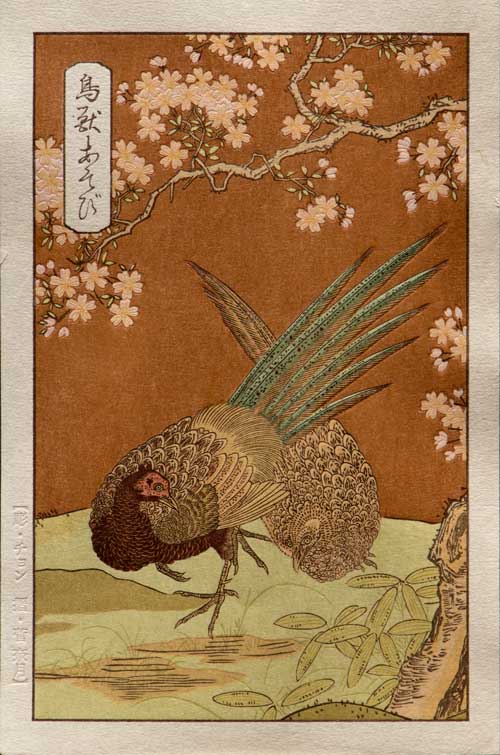 Print #5: 'Dog Family'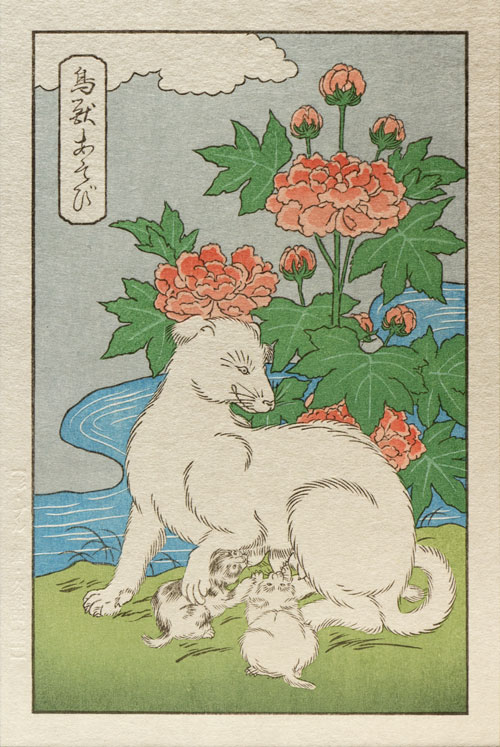 Print #6: 'Wild Boars'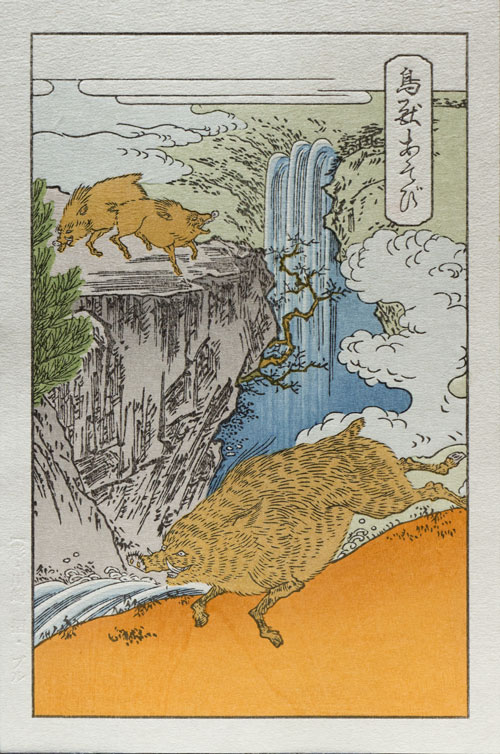 Print #7: 'Monkey Family'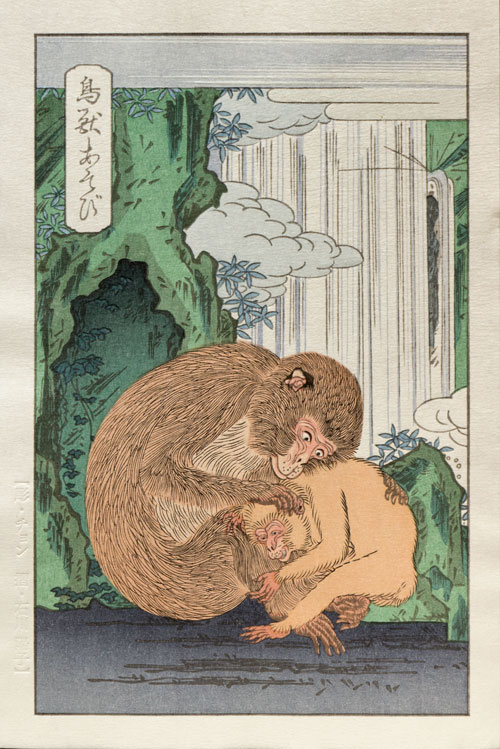 Print #8: 'Wild Tiger'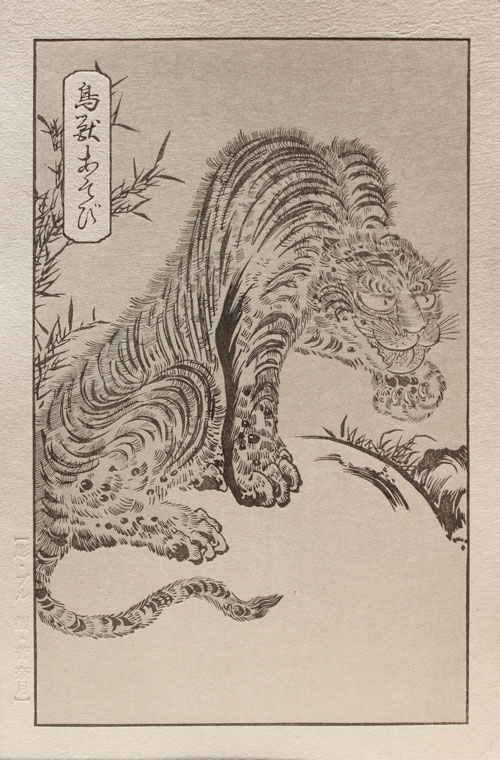 Print #9: 'Birds and Autumn Fruit'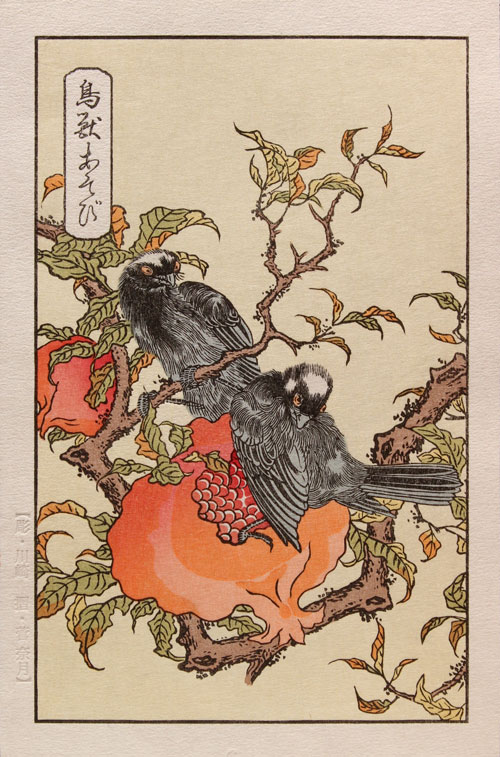 Print #10: 'Rabbits in Moonlight'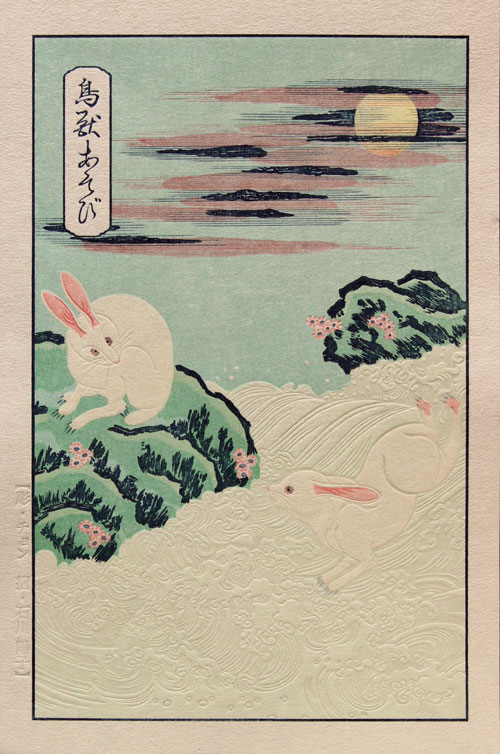 Print #11: 'Woodpecker'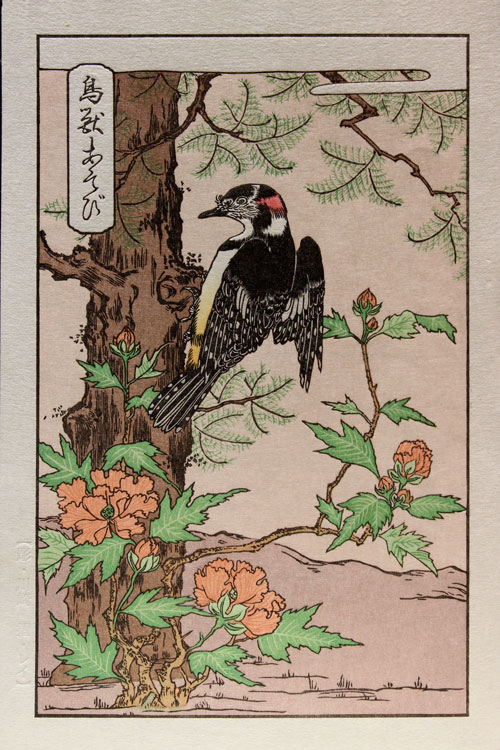 Print #12 (December): 'Dragon'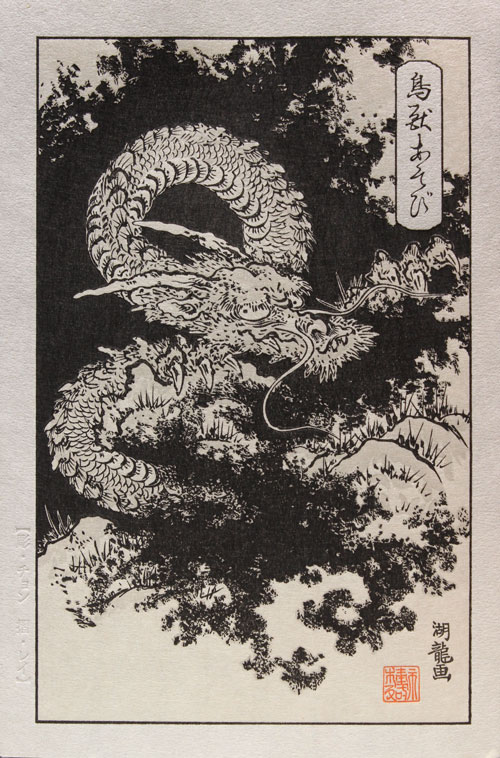 . . . one more to come . . .
---
Storage/Display
"How do I store my prints? How can I display them? Do I need to buy frames?" are some of the questions we receive about our subscription print sets, and after much experimentation and research, we have the answer to all those questions in one neat package - our combination storage/display box (shown at the top of this page).
The box is an optional purchase - typically ordered together with the first print in the set, but also available later as an 'add-on' option. Each box has room for the complete set of 12 prints in this series, and incorporates a display stand with acrylic dustcover. Rotate the prints frequently (and don't place it where direct sunlight will fall on the print surface), and you have the perfect solution for both long-term storage, and daily enjoyment of your collection! Here is a page with more photos and complete information.
---
Packaging/Shipping
If you are concerned about how safe the prints might be while being shipped to you, please have a look at how our shipping/packaging works!
The Mokuhankan update video that introduced the series:
We hope you will consider collecting this interesting set of prints!