Ukiyoe Heroes 'Portraits' - Set #2
A followup to our most popular series!
Round Two!
Our first 'Portraits' series was published in 2014 (January thru December), and brought hundreds of new fans into the Ukiyoe Heroes world (see this page for details of that series). Then for 2016, Jed and Dave did it all over again!
The prints rolled off their 'production line' as scheduled, and over the course of the year were gleefully received by the waiting subscribers.
The set is still available, and you can collect them starting anytime, with your subscription running for a year from your start date. Here is the information page, to get this wonderful set of prints through the course of a year ...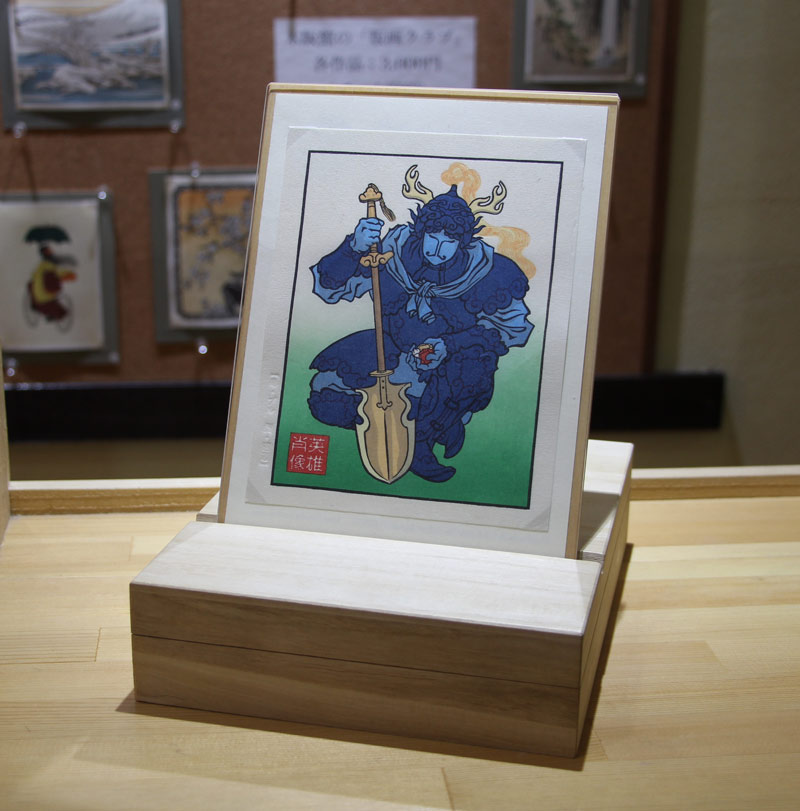 ---
We've been very busy 'shoveling', and the first stack of prints is back from the printer: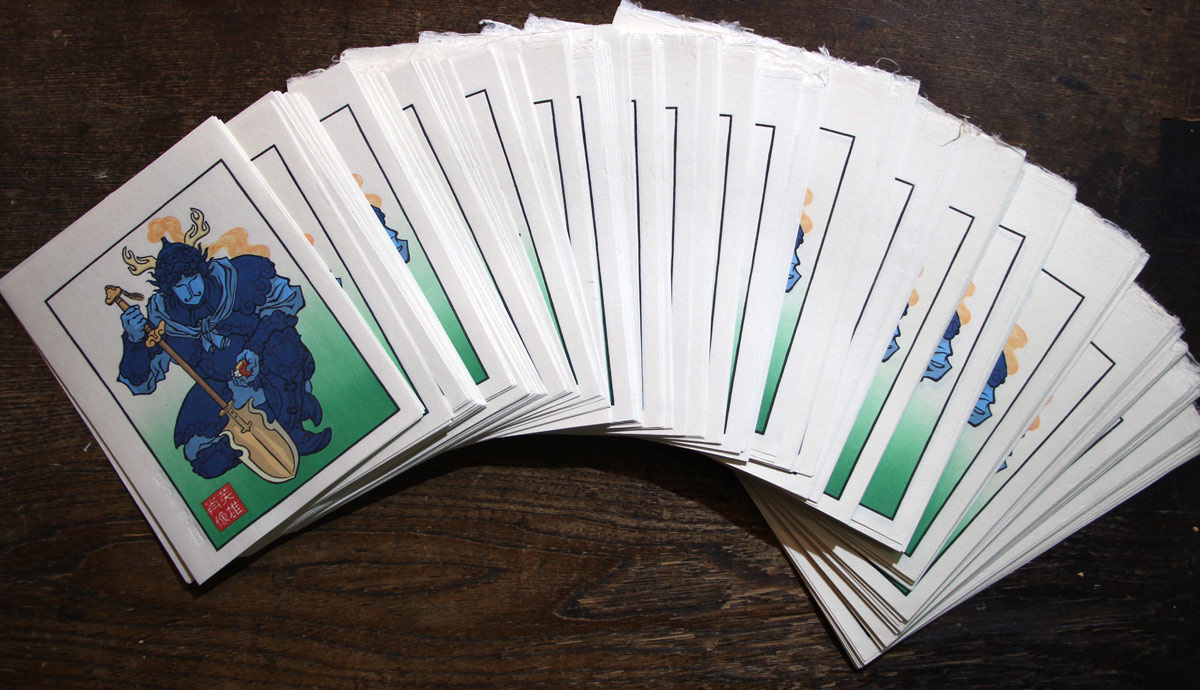 Here's a closeup of the Knight ... you can see how Jed's brushed lines have been caught in the carving ...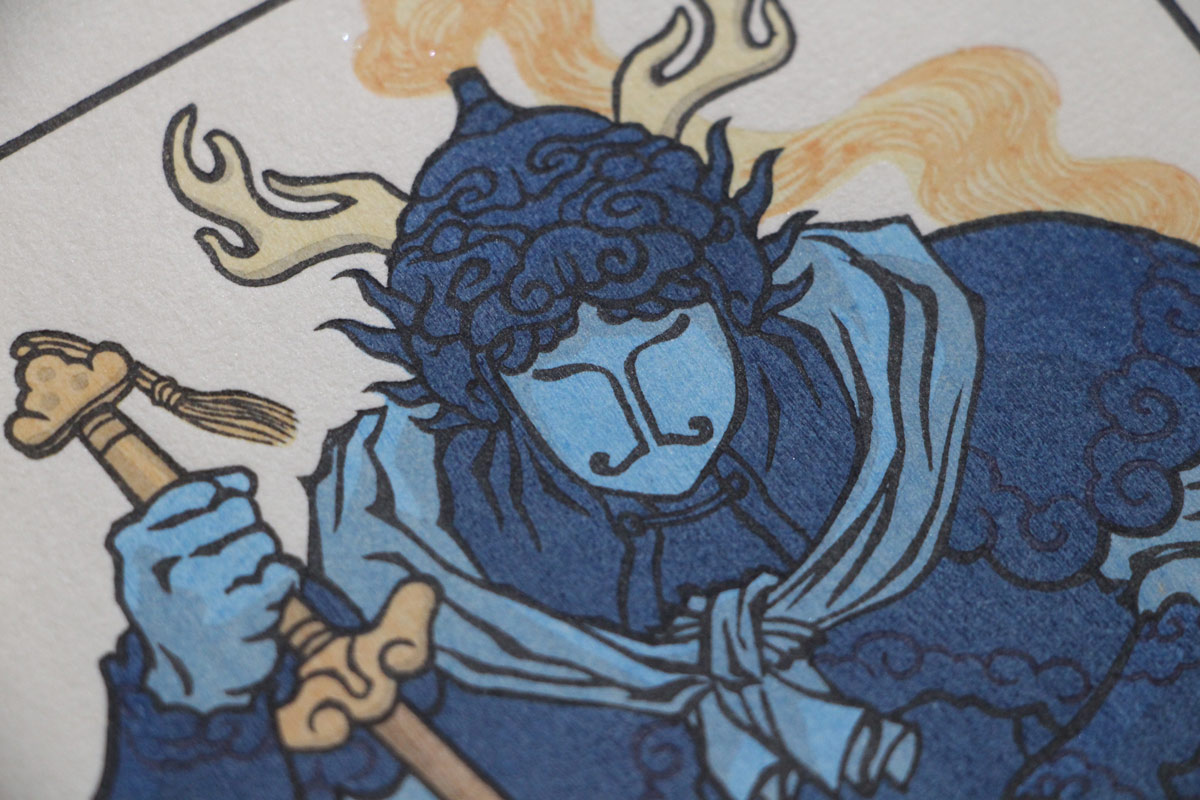 Every print is embossed with the names of the carver and printer, and has Jed's (printed) series seal: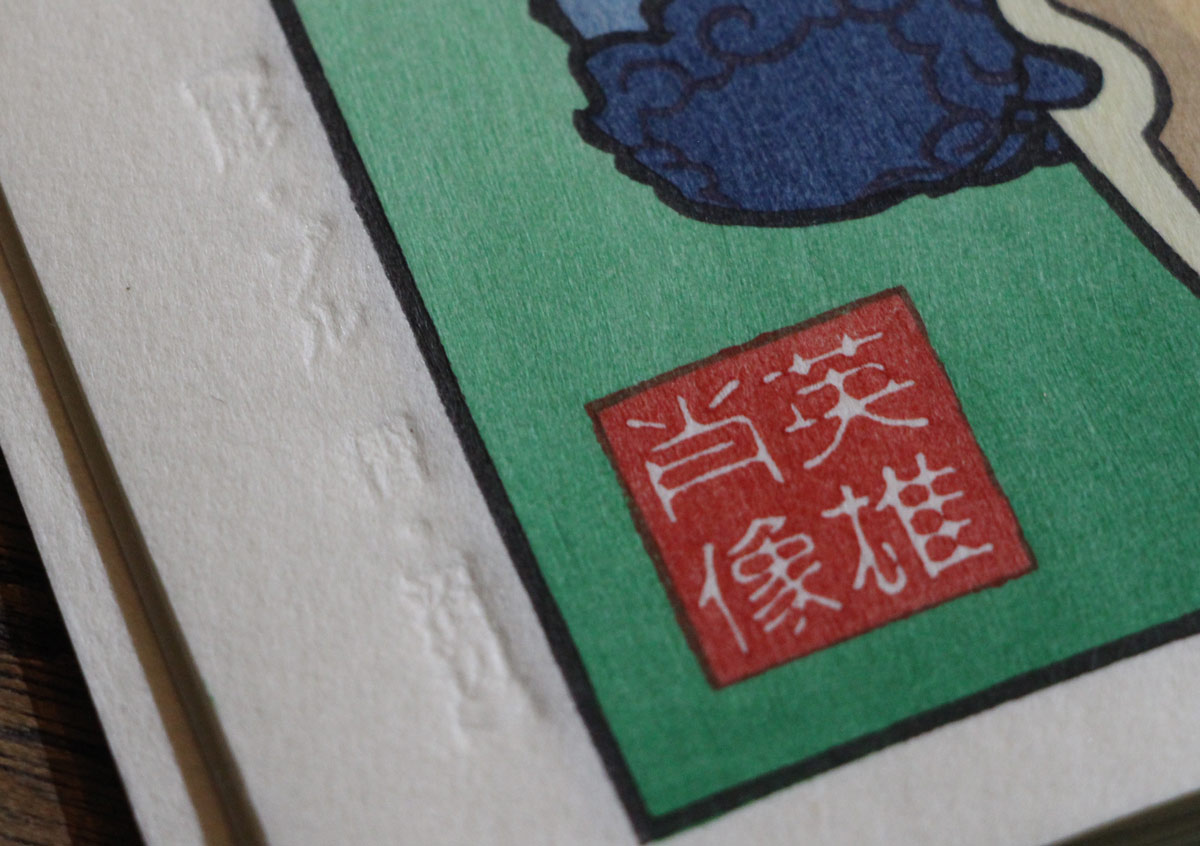 The Set of Prints ...
Print #13 : Ya Dig?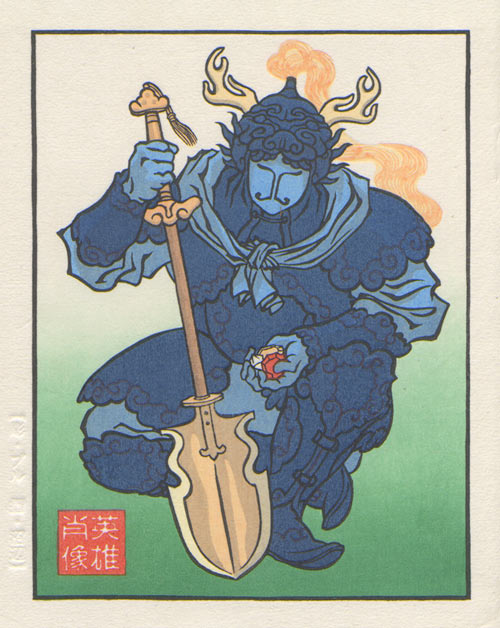 Print #14 : Tsunamink!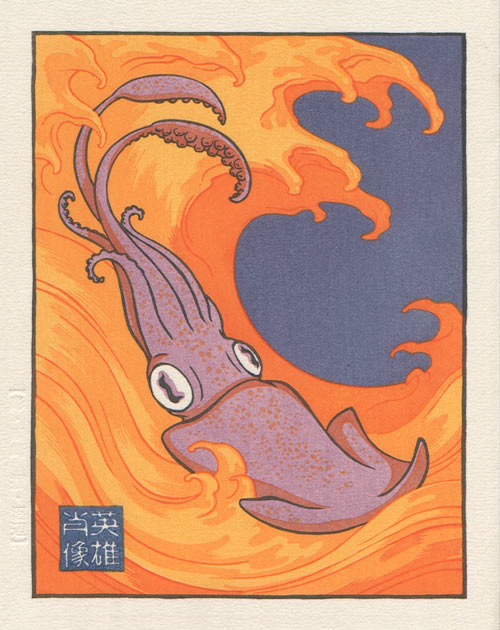 Print #15 : Happy Mask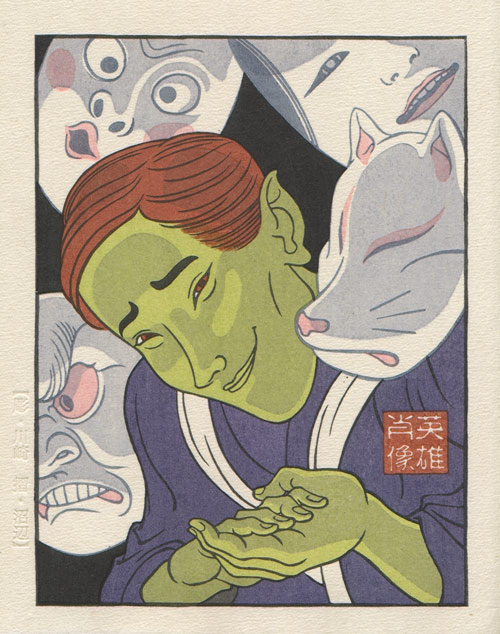 Print #16 : A Perfect Love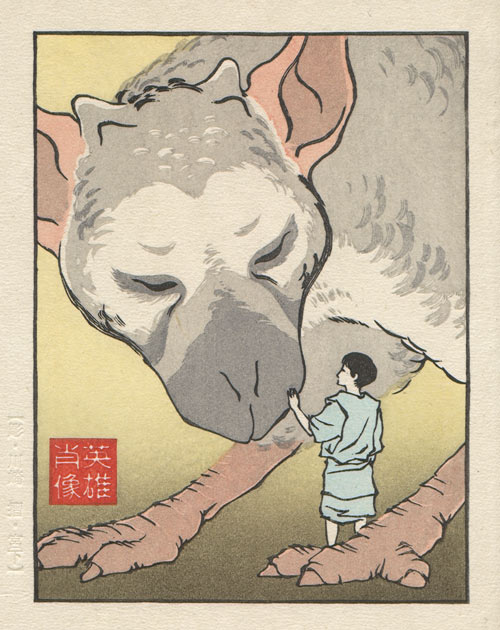 Print #17 : The Cost of Vengeance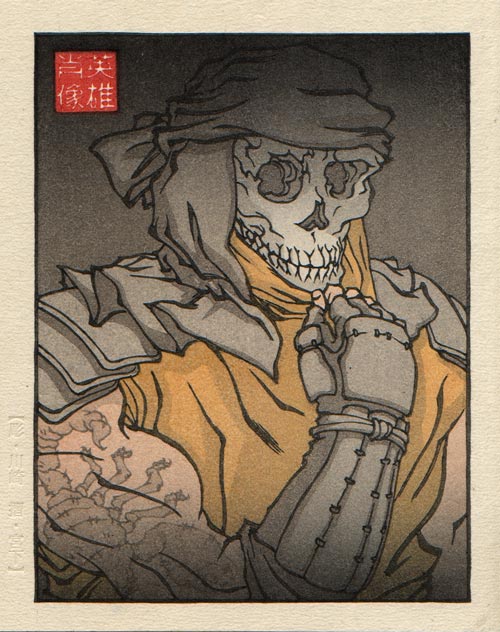 Print #18 : Faithful Lookout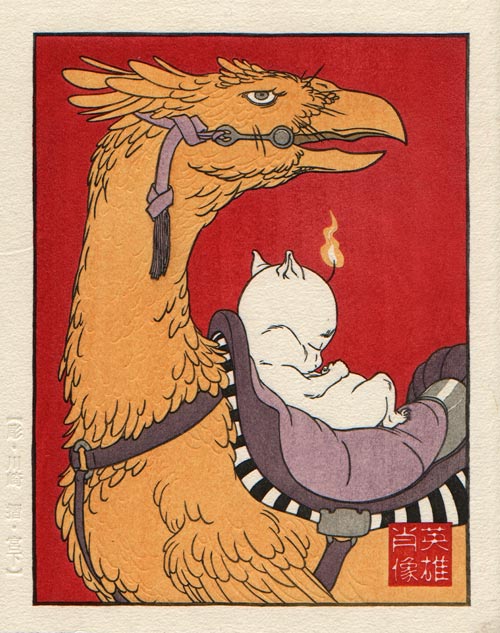 Print #19 : A Demon Released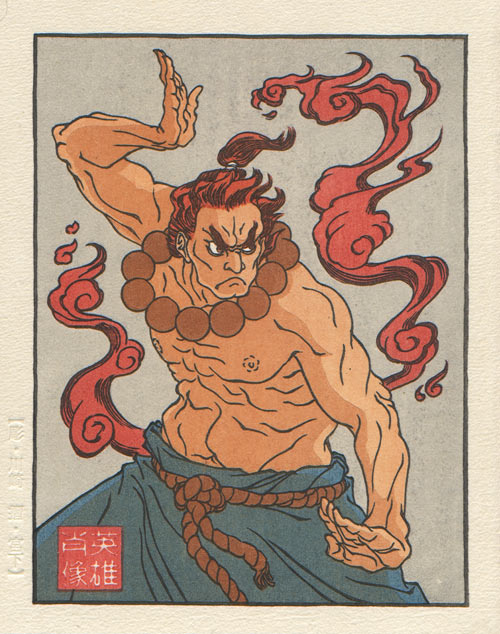 Print #20 : A Noble Heart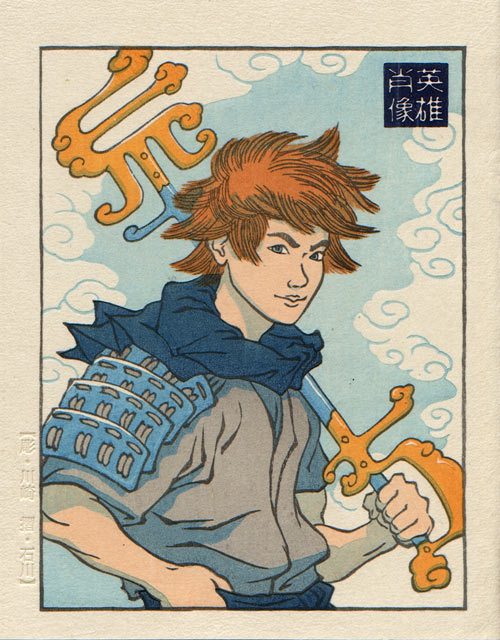 Print #21 : Forest Dance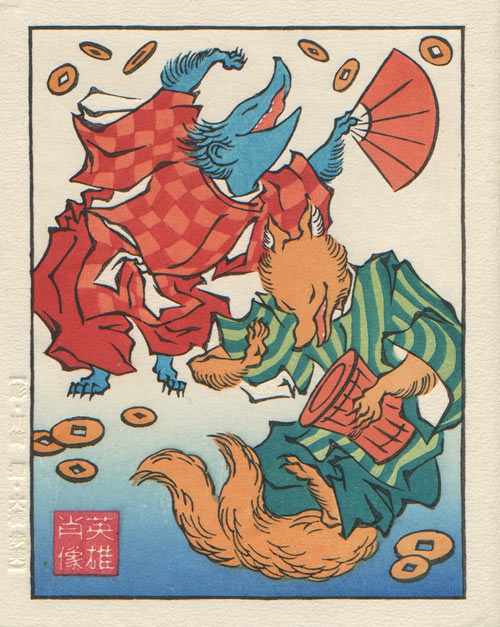 Print #22 : From the Darkness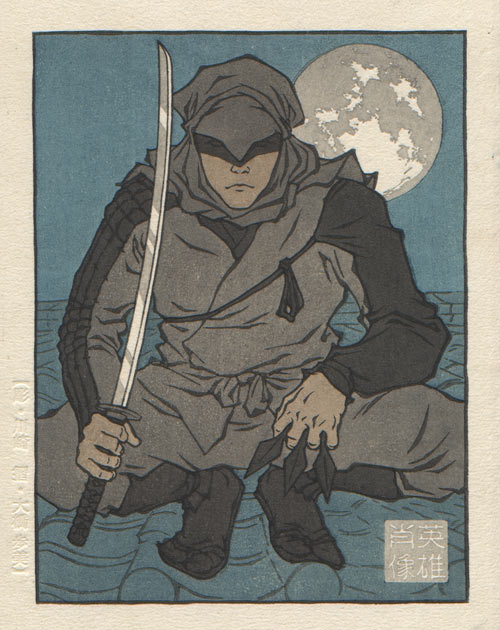 Print #23 : Window to their World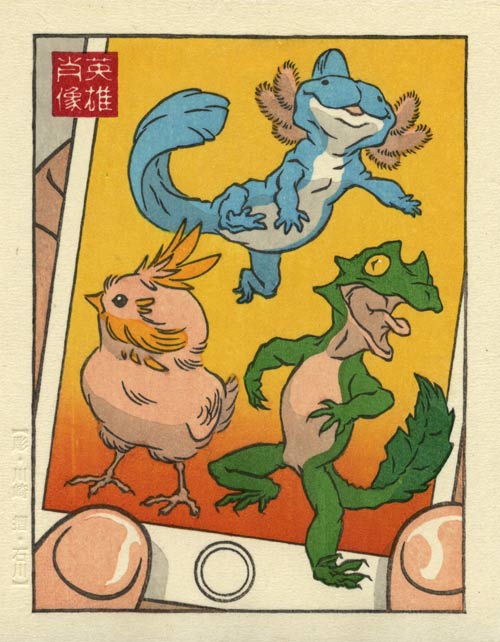 Print #24 : Guardian of the Eight Worlds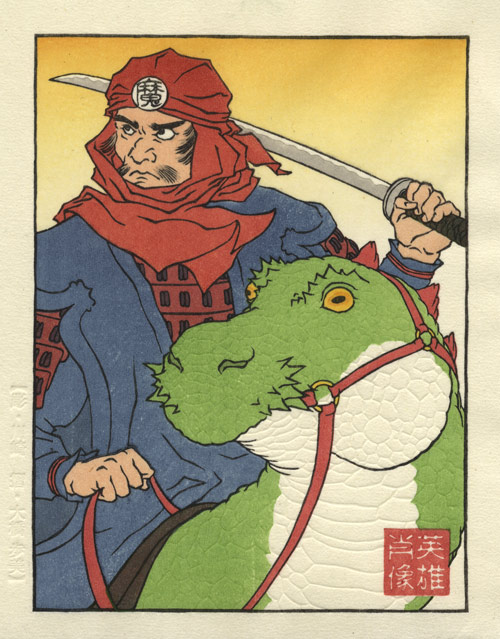 . . .
---
Storage/Display
"How do I store my prints? How can I display them? Do I need to buy frames?" are some of the questions we receive about our subscription print sets, and after much experimentation and research, we have the answer to all those questions in one neat package. Introducing our combination storage/display box!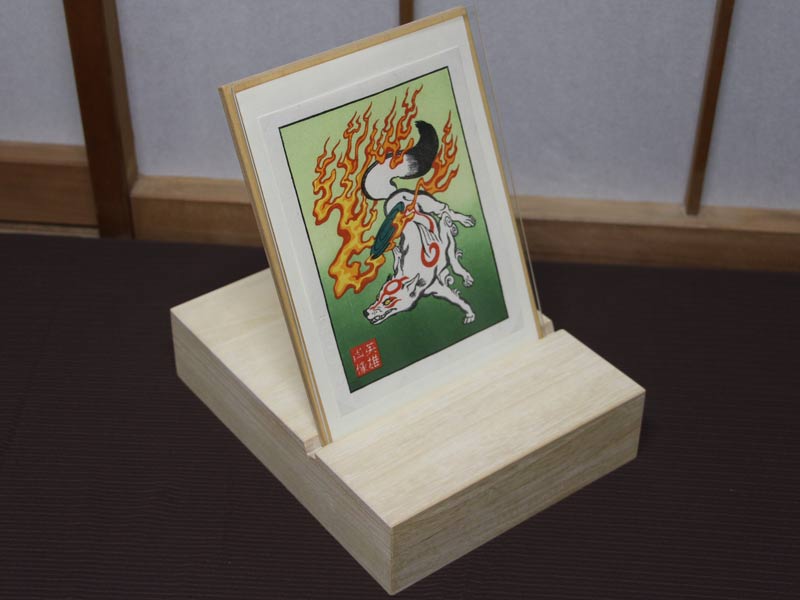 The box is an optional purchase - typically ordered together with the first print in the set. Each box has room for the complete set of 12 prints in this series, and incorporates a display stand with acrylic dustcover. Rotate the prints frequently (and don't place this where direct sunlight will fall on the print surface), and you have the perfect solution for both long-term storage, and daily enjoyment of your collection! Here is the page with photos and complete information.
---
Packaging/Shipping
If you are concerned about how safely the prints might be while being shipped to you, please have a look at how our shipping/packaging works!
---
Under raking light, the wonderful paper texture is clearly visible ... (click for a closeup) ... these are beautiful objects!