'Chibi Heroes'
Introducing 'Chibi Dialogues' - remixes of our designs ...
What are Chibi Dialogues?
Just scroll down this page for the answer! We welcome your 'remix' ideas for these designs, and are happy to post them here for everybody's enjoyment.
If you have made one that you would like us to feature, either post it somewhere on the internet and send us a link, or use the Contact Form to get in touch with us. We do ask one thing - please keep the remixes basically 'safe for work', as we would like to keep this page family friendly ...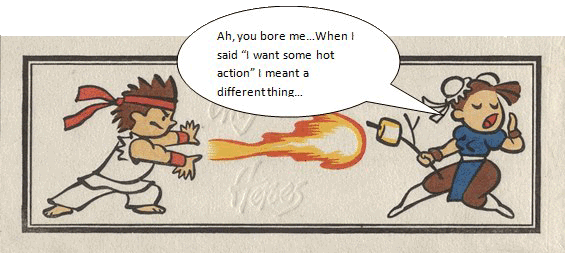 . . .