'Chibi Heroes'
A (fun!) woodblock print desk set ...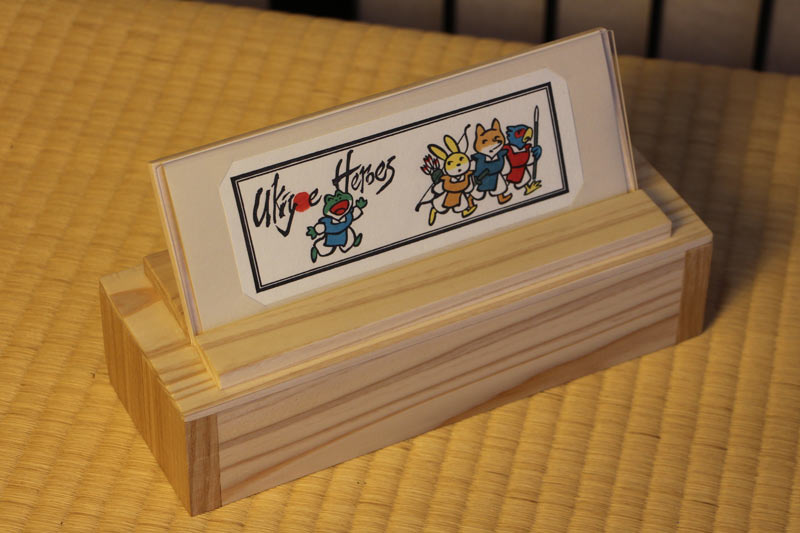 designs by Jed Henry, carved and printed in the workshop of Dave Bull in Tokyo.
all prints made on the famous 'Echizen Hosho' paper, produced in the workshop of Living National Treasure Mr. Ichibei Iwano.
custom wooden case for both storage and display
every month for one year a new pair of Chibies drops into your mailbox.
start your collection anytime ...