« More blocks! | Front Page | A bit about the neighborhood »
New block set for Japan Journey #6
Posted by Cameron Hilker on April 5, 2019 [Permalink]
Guest blogger Karen, masquerading as Cameron again ;-)
I happened to be in the shop when a new set of carved blocks was dropped off!
These are the blocks for #6 in the Japan Journey subscription series, tentatively titled "Quiet Ripples."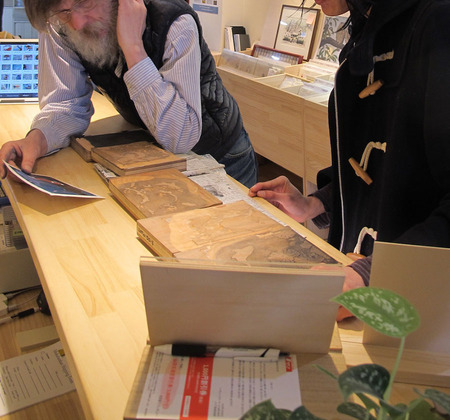 Dave and crew are looking over the blocks, comparing them to the digital prototype print, and making sure that all the colors and layers are present.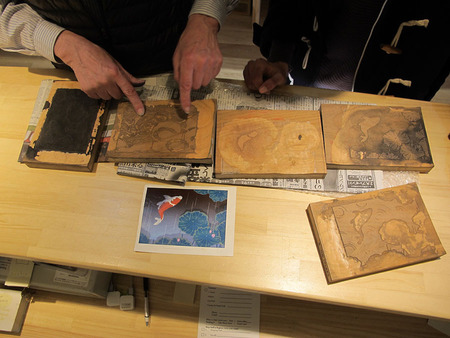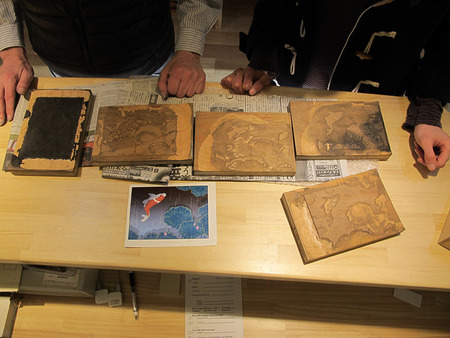 They all look good, so they are ready for test printing!