« 'Times Burned Bright' video is ready! | Front Page | Atelier Sento guests! »
Posted by Dave Bull on September 23, 2018 [Permalink]
Best of! Best of Tokyo … and Best of Japan … I just received my copies of the latest guidebooks from Lonely Planet, and was very pleased to find that they are still featuring us prominently!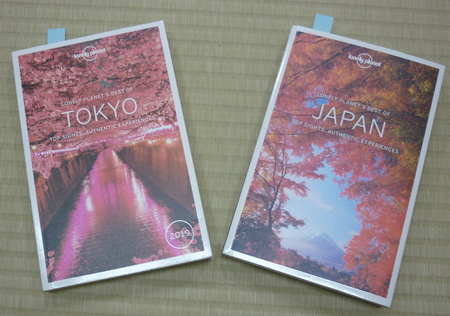 More than pleased, actually … There are only a few thousand places listed in these books, and to think that our little shop - which has been open for just four years now - has cracked that level … 'Best of Japan', is very gratifying.
If you would like to pick one up, here are the ISBNs:
- 'Best of Japan': 9781786572363
- 'Best of Tokyo': 9781787011168
Thank you again to the staff at Lonely Planet for helping us this way!