« Share in the fun ... | Front Page | New (old) books! »
Posted by Dave Bull on May 16, 2018 [Permalink]
Even though the previous video is only a few days old ... I'm already busy with the next one - that gap of over a month was just too long!
When I was thinking about what to feature in this next one, I thought over many of the comments we have been receiving, and there is a repeated pattern - everybody wants to hear more videos like the one I did about old Ito-san the carver. Now I have to mention right up front that I can't simply 're-create' that video ... the experience I had with him was quite unique, including the follow-up after he passed away, so if you want more exactly like that, well I can't really do it ...
But having said that, there are a huge number of episodes accumulated during the years that I have been playing with Japanese woodblock prints that might be worthy of similar treatment in a video ... When I say 'similar treatment' I mean that I should forget about making a prepared script, just gather together a few items to help me remember the flow of events, get the camera ready, hit the 'record' switch, and tell the story ...
So that's the plan. What will the story be about? Well, there is of course no point in going through the whole thing here, but I can at least show you a few of those 'props' ...
A page from the little travel 'journal' I kept on our first trip to Japan in 1981~2 ...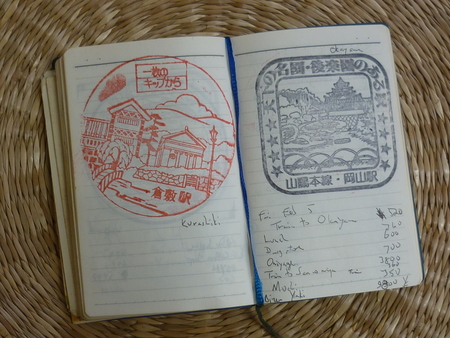 This is part of the cover wrapping (it was fresh and new when I bought it!) of a print set I saw that day ...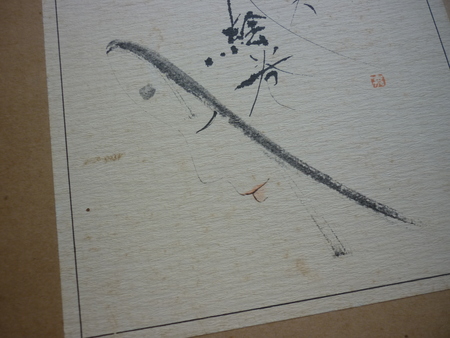 A well-used woodblock ... dating from the early Taisho period: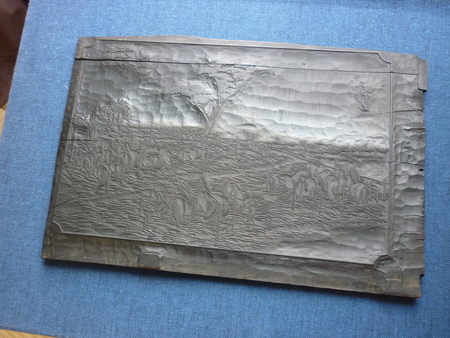 A clip of a page of a book published here in Japan in 1979 ...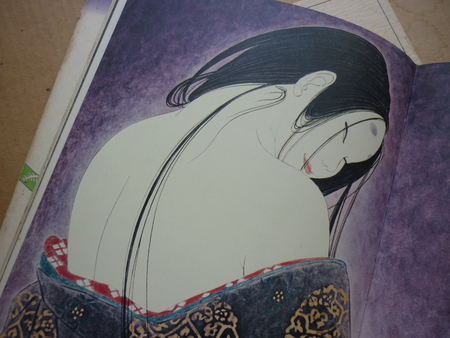 Part of a letter from the designer of that image ...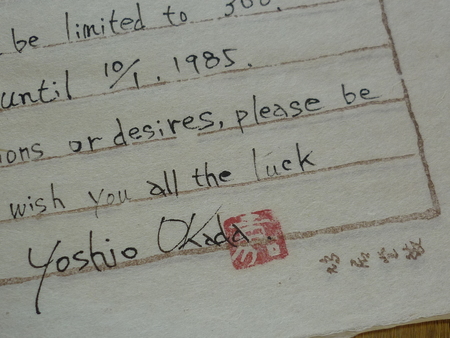 Is that it? Well ... no. I'm saving the best stuff for the video itself! :-)
Added by: Jacques on June 3, 2018, 8:52 am
That keyblock for the Chiryu Hiroshige print in his 53 stations of the Tokaido series?
My guess is that Mr. Shinichi Saeki, the owner of the Yuyudo company, gave it to you when you visited him back in 1981 ... :-)

Added by: Dave on June 3, 2018, 9:09 am
Jacques-san, I think you've perhaps been spending a little bit too much time on this website! :-)