« Last Yokai Prints | Front Page | Ukiyo-e Heroes Book - Part 1 »
Legendary Loot! gets under way tomorrow ...
Posted by Dave Bull on December 31, 2017 [Permalink]
Our new subscription series for 2018 - Legendary Loot! - kicks off tomorrow morning, January 1st.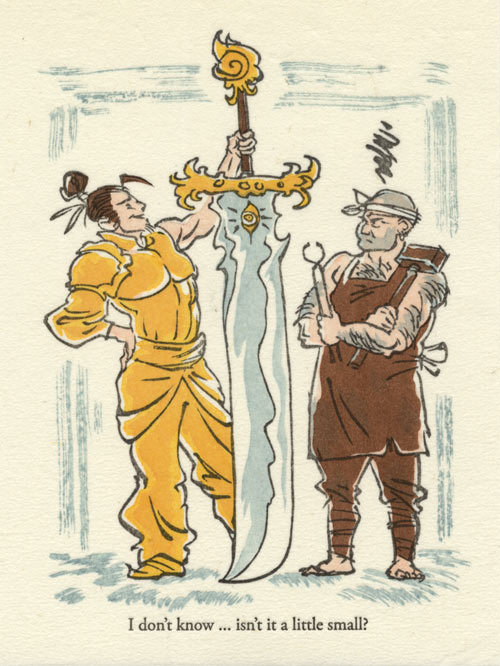 If you've never joined one of our subscription series before, and aren't sure how it works ... it's very simple!
Visit the form on the Loot website, and give us your name and address. No payment is made at this time.
On the first of each month (in this case, tomorrow) we will prepare an on-line invoice for the first print in the set, and send you a link. The invoice amount will be: print + postage (plus the case cost if you have selected that option). We then hold the print ready for you.
At your convenience, you make payment, with Paypal or credit card. Billing is available in $, €, or ¥, as you prefer (and we can even handle other currencies on request).
Once the payment clears, we ship the first print directly to you from Tokyo (with the storage case, if you selected that option).
Then the monthly routine: At the beginning of each month it's 'Billing Day', and you will get subsequent invoices then. Once we have confirmed each payment, the print will fly out to you directly from Tokyo.
This pattern continues for 12 months, at which point your subscription expires. Of course we hope you will then join another of our subscription series, but you are under no obligation to do so.
It really doesn't get much simpler than this. Month by month, you will build a beautiful collection that will last a lifetime - actually, many lifetimes, as this wonderful Japanese washi lasts for hundreds of years.
Jed has already shown me designs for the first six prints in the set, and they are in a similar mode ... very clean designs, which show off very nicely the two best features of Japanese prints - the beautiful washi paper, and the calligraphic line ...
Please consider joining us! (We're never going to have a more reasonably priced set than this! :-)
Added by: David Somen on December 31, 2017, 5:15 pm
Great designs and prints. Just wondering, how have you added the text at the bottom of the print? I noticed it isn't on the woodblock.

Added by: Dave on December 31, 2017, 8:04 pm
I put the text in with letterpress. I prepared a polymer plate, then rolled on some oil-based ink, and printed it with my baren. For the next few days, you can see the process on one of our archived Twitch streams here, before it is taken down by the Twitch system ...