« Great Wave video - part ten ... | Front Page | NHK program coming up »
Posted by Dave Bull at 10:45 PM, April 25, 2015 [Permalink]
It's been far too long since I've brought any updates on the progress of building out the Asakusa shop. Since we got up and running late last year, we have mostly just focussed on keeping the place going, but I was recently browsing through the notebook I prepared when building the shop, and realized that there are still a lot of places not yet 'finished', so last night after the shop was closed I took a bit of time out and got to work on one of those …
Here's a photo taken from the central shop room after I finished, looking down through the window into the stairway: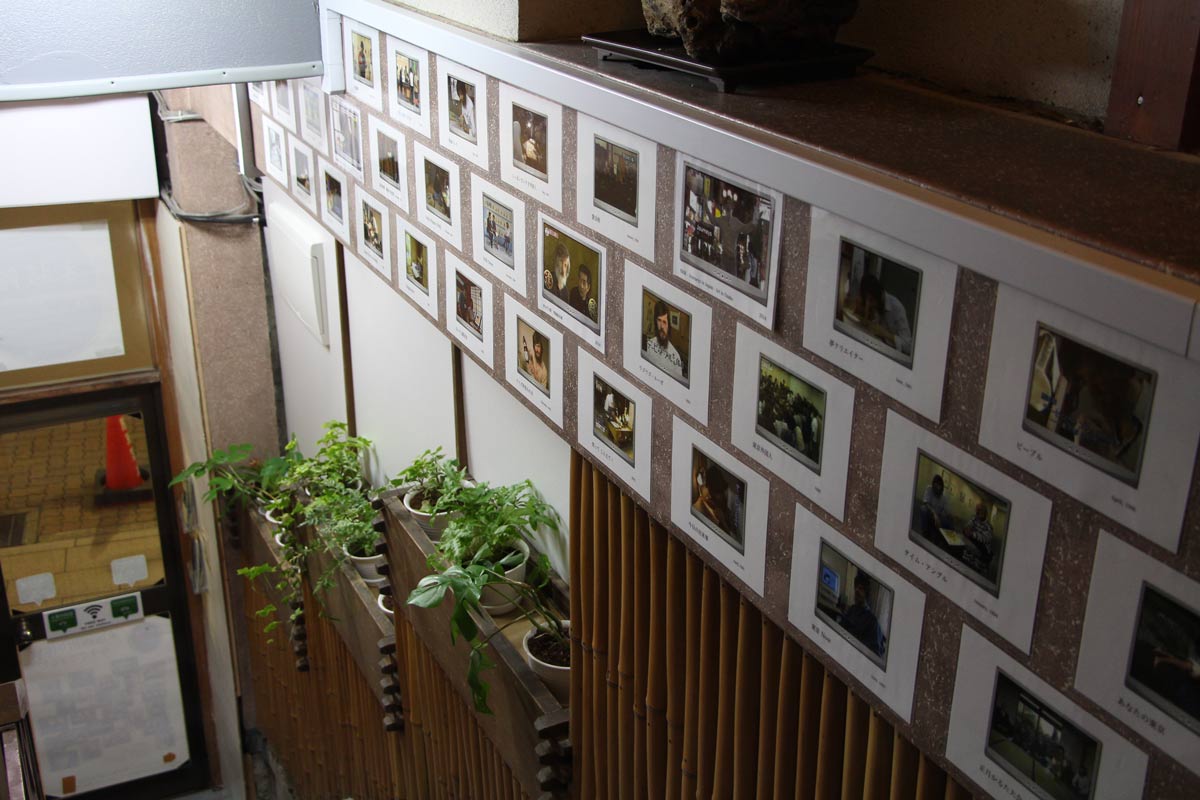 What you are seeing there, pasted up on the side of the staircase, are stills from some of the TV appearances I have made over the past 'few' years.
Quite a number of other shops in this Asakusa area - particularly restaurants - have a small poster outside, or perhaps stuck in a window, that shows such stills from TV programs. It seems that every restaurant showing such TV coverage ends up with very long lines outside every weekend lunchtime. Maybe we can leverage our coverage to the same effect?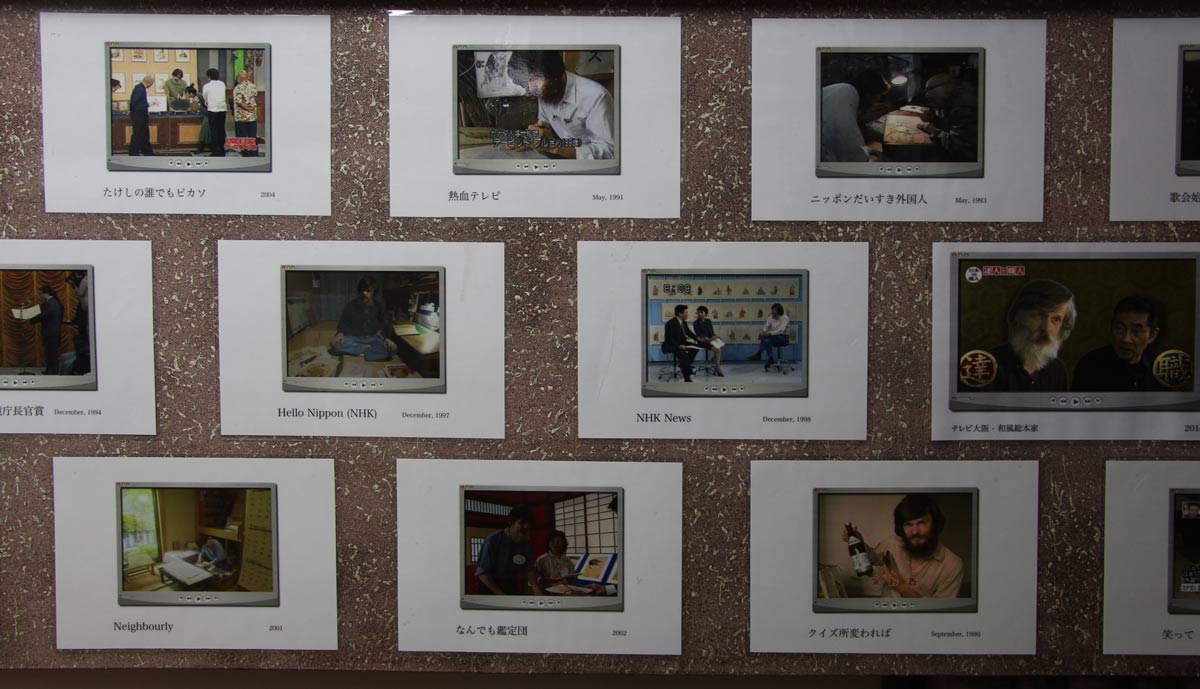 It was quite a 'memory lane' trip for me while preparing the slides - some of these programs date back 25 years! Who is that guy in the photo?!?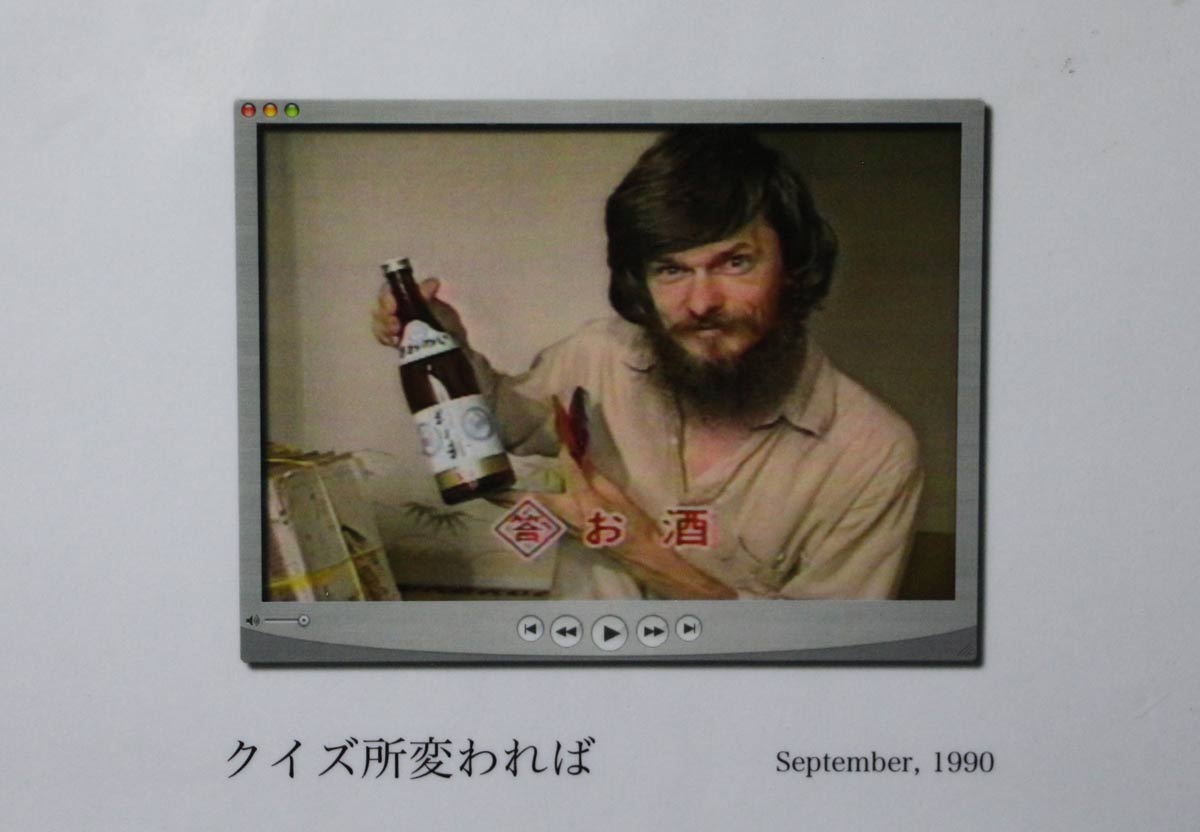 The newest ones of course show quite a different person …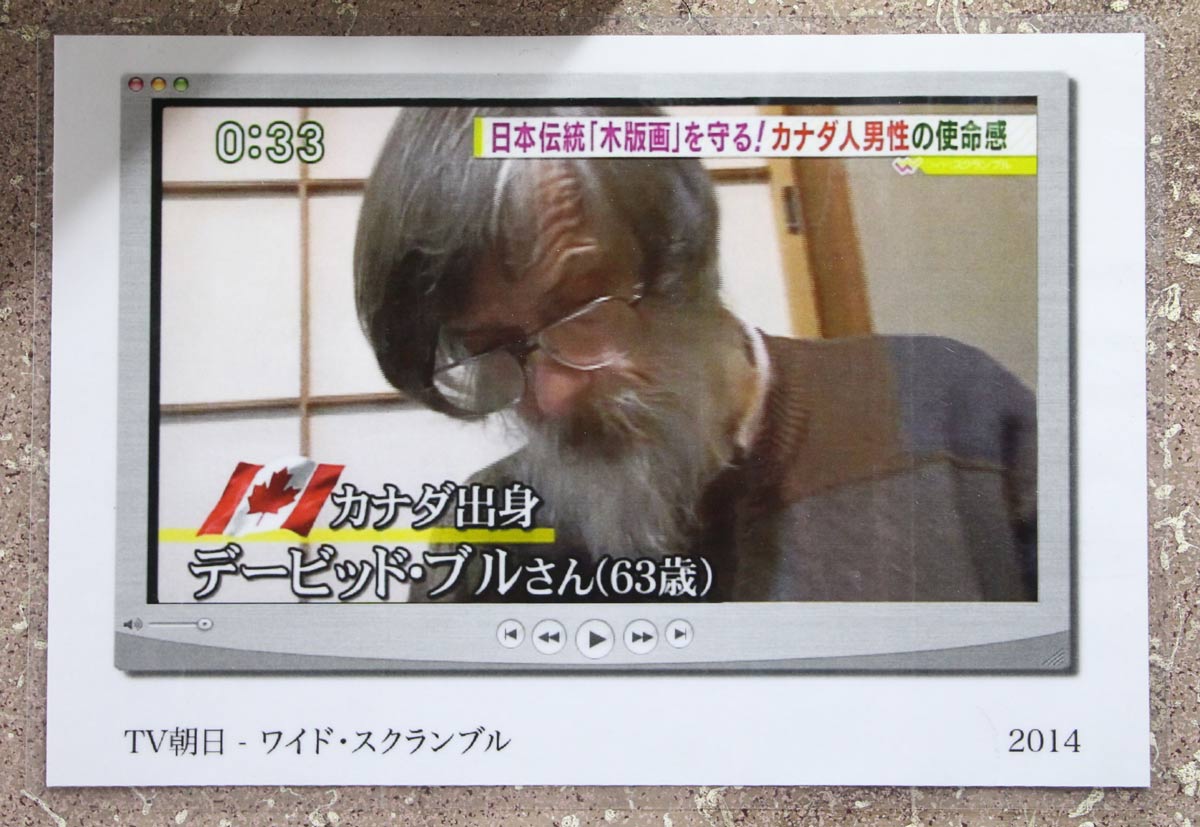 What did I do to deserve all that white!?
For anybody interested, some years back I put a number of these programs (in very small format, unfortunately) up on the website in the Woodblock Shimbun media collection.
Added by: Marc Kahn on April 26, 2015 4:59 AM
One of those pictures looks like a beer (or sake) commercial.

Added by: Dave on April 26, 2015 8:43 AM
Marc, I guess perhaps that episode dates from back before you and I knew each other. There's a two-part story in my newsletter from 1993 that will provide the answer ... [1] / [2]

Added by: Jakub Makalowski on June 3, 2015 1:33 PM
I was intrigued at the bottle too as you've mentioned not being much of a drinker and using pure alcohol for pigments.