« The original meaning of 'browsing' ... | Front Page | We're In! »
Posted by Dave Bull at 12:05 AM, July 14, 2014 [Permalink]
Here's a random catch-up on a few of the activities on (and around) my desk this past week or so ...
You might remember that I mentioned a recent 'flood' of orders stemming from a video blogger chatting about the Portraits series a few weeks back ... Well, having a bunch of new orders is nice, but this is where the rubber hits the road ... one by one by one ...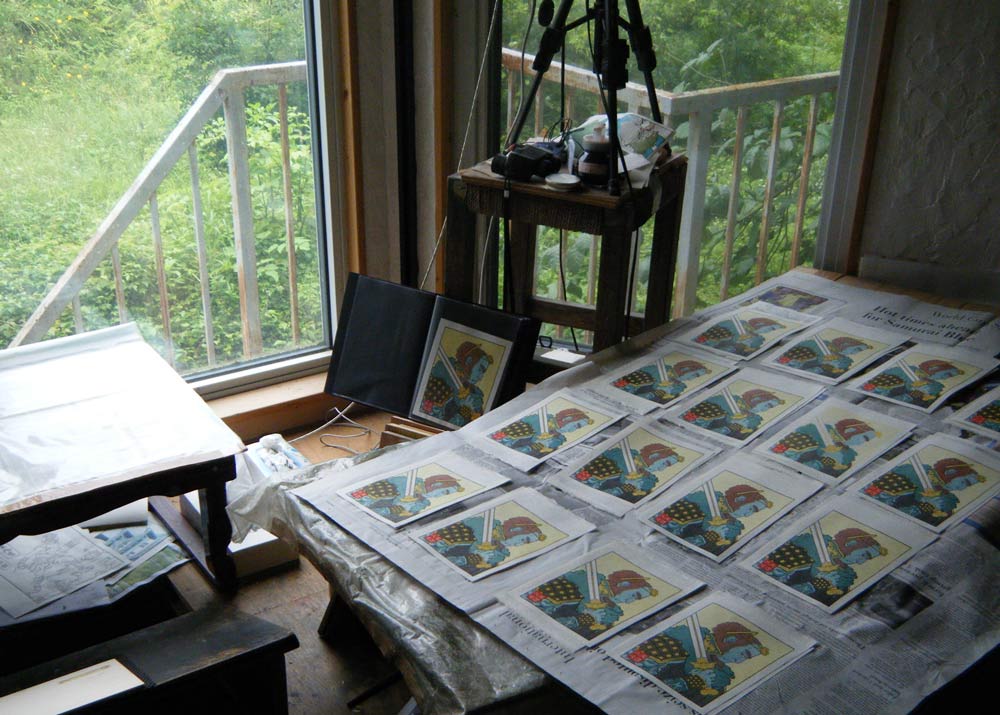 We're now caught up with the first three prints in the series for these new collectors, and are ready to start work on #4 - working in tandem with our current carving and printing of the newest one, of course.
But the Demon King isn't the only SuperHero on my bench this week; I'm also doing a batch of 120 copies or so of one of the reward prints from Jed's Edo Superstar video game Kickstarter project.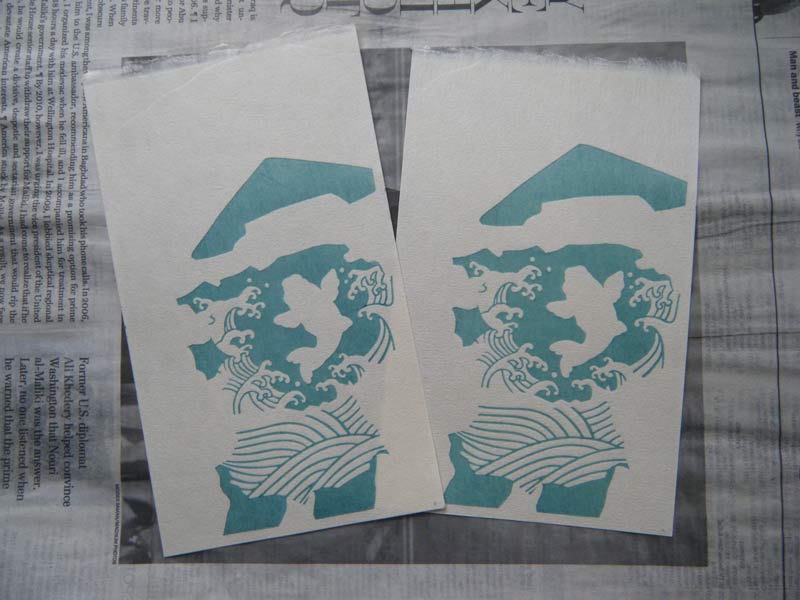 This should have been mailed some weeks back, but there was just no way to fit it in. But I hope the collectors won't be too disappointed when they receive it; at least they're getting a copy hand-printed by the workshop master here! :-)
While I was printing those this morning, I was 'interrupted' by something walking along in the river below, so I grabbed a quick snapshot of the visitor ...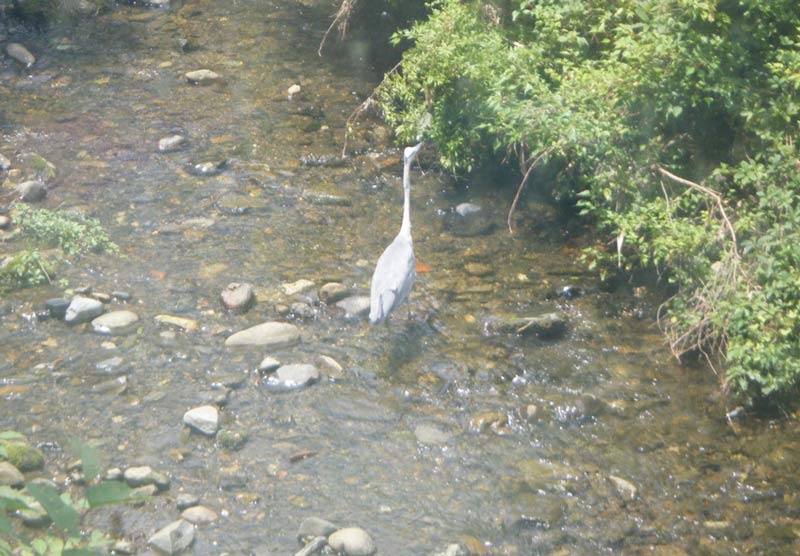 These are called ao-sagi in Japanese, so I guess this must be a Blue Heron? He comes and goes quite frequently, but he's very difficult to get photos of. If I crack the door just a smidgeon, to try and get out on to the balcony to get a better photo, he's off in a flash ...
And for our last photo today, I'm just in time, because the staff here has got to the bottom of the box on this one very quickly, and there are only two left ...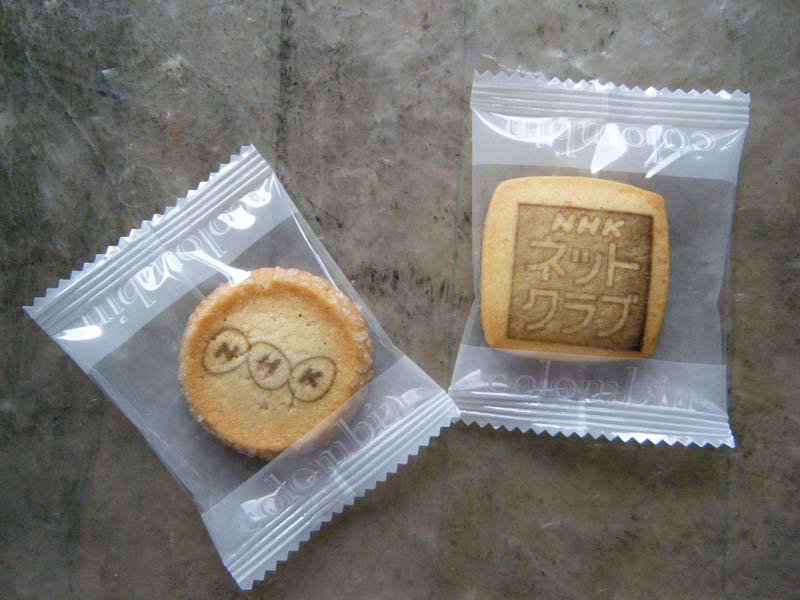 This one was funny actually. I spent the best part of two days working with the NHK crew last week, far more than I should have. (The program in question doesn't feature me much at all; simply I am one of the people they contacted to add 'colour' to their main plot ... the program is about the Japanese art genre bijin-ga, and as there is an overlap there with my world, they asked me to contribute.)
The NHK people have my financial information on file, and at the end of any given session of filming (for the recent Journeys in Japan episodes, etc.) the producer simply asks me if there have been any changes, and when I tell him 'none', a deposit will arrive in my account sometime in the following month. They're a public broadcaster, and don't pay 'top' rates, but they do take care of you ..
But this time was different. As they were packing their truck at the end of the final session, the producer approached me, and I noticed with some trepidation that he was carrying a small shopping bag. No! But ... yes ... he gave me the bag, thanking me profusely for my time and trouble, and a minute later, off they went.
Well, at least they were tasty ...
Added by: Guillaume on July 14, 2014 2:34 AM
Haha, paid in cookies, that's a new one.
As for your specimen, I believe it is a Grey Heron as the Blue Heron is found mostly (only?) in the western hemisphere. Caught one hard at work getting breakfast last spring in Himeji.
http://i.imgur.com/QNLR3S5.jpg