« Downtime ... | Front Page | First steps ... »
Posted by Dave Bull at 12:55 PM, June 4, 2014 [Permalink]
We're all working away here, waiting for the rainy season to start. It's 'scheduled' for tomorrow afternoon (that's how things work here in Japan), and from then on for the next few months, it will be very muggy and damp here. We'll be on 'high alert' for mold, right through until the clear autumn weather arrives.
Among the jobs on the benches this week has been the carving of the key block for Portraits #8 - a very well-known character indeed. Here's the just finished key block (carving this time by Dave ...):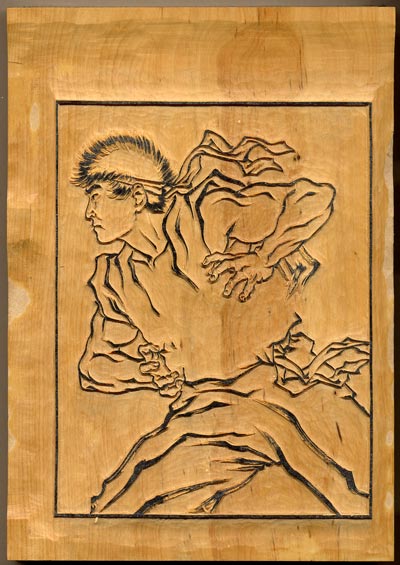 And here's the same thing, a few minutes after taking a test proof: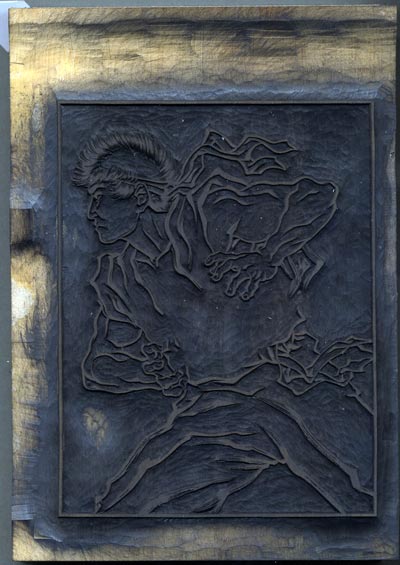 Jed has really upped his game on this one, and even though it is on a very small scale, has given us wonderfully tasteful brushwork. Look at this closeup of some of the fabric lines: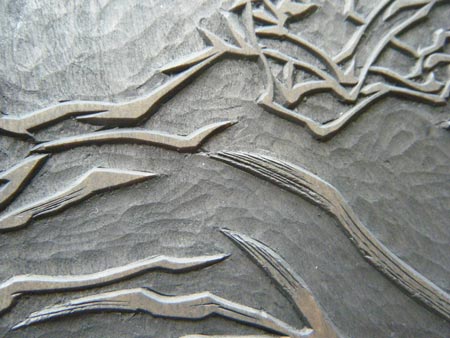 And the corresponding area of the print (this is a rough proof on cheap paper):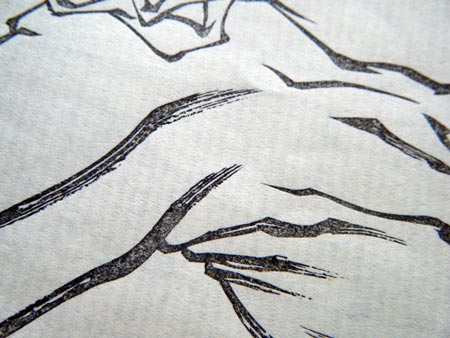 This is what is known as sabi-bori (literally, 'rusty carving') or sometimes as kasure-bori ('scratched carving'). The idea of course is to accurately show how the brush loses ink as it progresses along a line ... It adds a huge amount of 'touch' to the print ...
And the face is wonderfully expressive!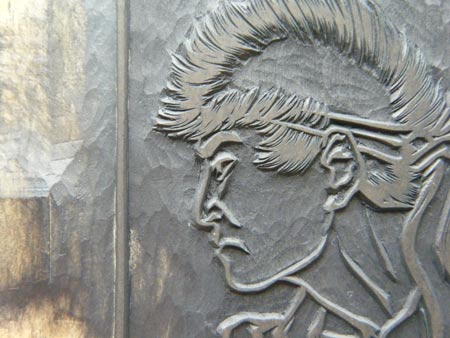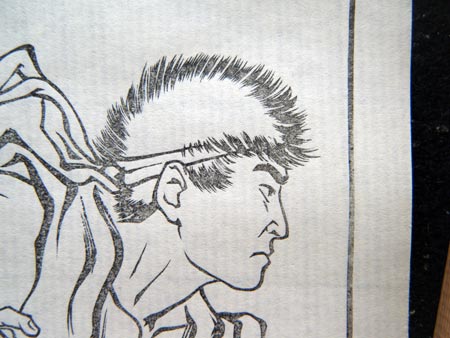 So here he is overall: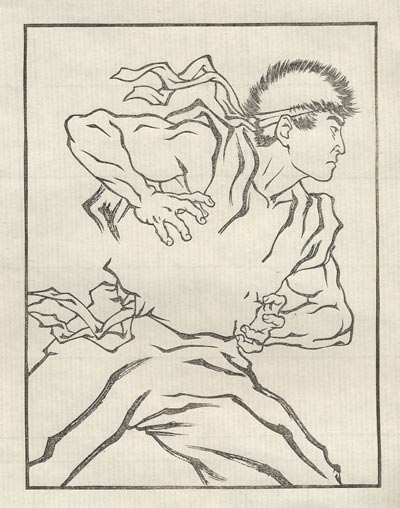 Now to get busy with the colour blocks!
Added by: Marc Kahn on June 5, 2014 1:59 AM
The output from your collaboration with Jed just keeps getting better and better! How long can you keep up a trend like that? I'm looking forward to finding out.