« Another Debut! | Front Page | Ukiyoe Heroes - Print Party! »
Chibi Heroes - next pair under way!
Posted by Dave Bull on September 27, 2012 [Permalink]
Our initial batch of 'Chibi Heroes' printing for Jed is nearly done. We have already shipped him the first 250 prints, another 250 are here on my desk waiting to be boxed for shipping, and another hundred or so are downstairs in the workshop drying stack, waiting to be packed.
So it's time to get busy on some more! We kept poking Jed about it, and although he is 'kind of busy' these days, what with working on the preparation for shipping upwards of 3,000 of his giclée prints, he took some time out the other day to get a few more Chibi designs ready for us.
I picked out two that I think will be fairly popular, pasted them down onto a fresh block, and began carving this morning. Here's the scene after the first few minutes work: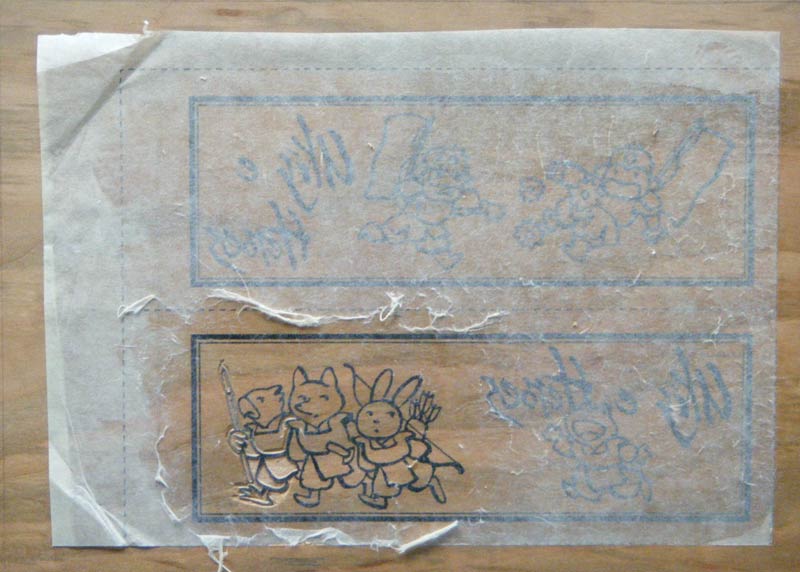 Let's zoom in a bit on the area where carving has begun: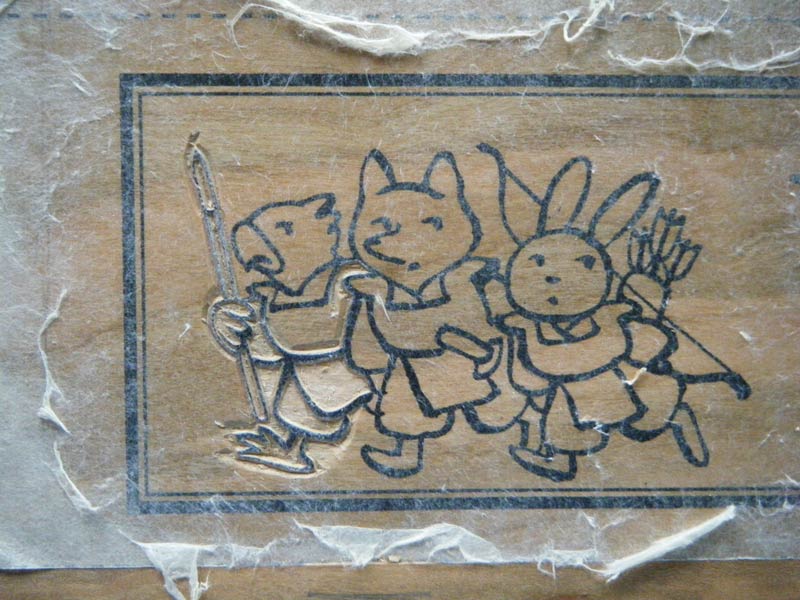 Who are these 'people', and what are they looking at?
Well, a few hours later, with most of the image cutting done, the answer might be clear (at least to those familiar with the game that is being referenced here!) ...
And tomorrow I'll get started on the upper one of the pair ...
Added by: Anita Cage on September 28, 2012, 6:56 am
These are so cute , , , and there are so many children on my list, I am really glad for this less expensive introduction to the new era of woodblock prints.

Added by: Himi on September 29, 2012, 12:15 pm
These are adorable!
Agree with you 100%, my kids would love these!!

Added by: Fumi on October 1, 2012, 1:30 am
AWWWWW!

Added by: Daniel on October 3, 2012, 2:04 am
These are really great.