« Part two of the 'Beginnings' video is done! | Front Page | The war begins ... »
The new shutter is ready!
Posted by Dave Bull on September 11, 2018 [Permalink]
It has taken way too long to get this organised, but we finally got our new shutter graphic image 'uploaded' today ...
It was supposed to be done last week on our closing day (Tuesday) but the threat from an approaching typhoon forced it back a week.
Here's the installation just beginning (they are cleaning and preparing the metal surface):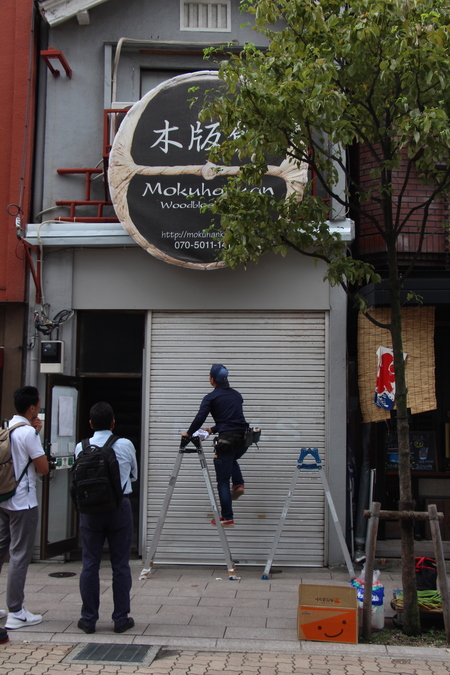 Part-way done ...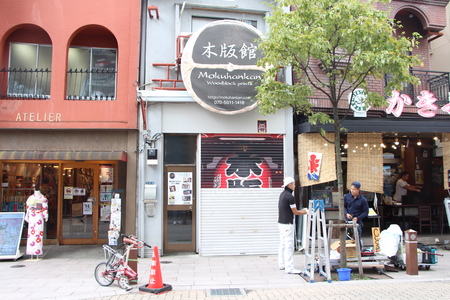 Getting clearer now!
And here we have it!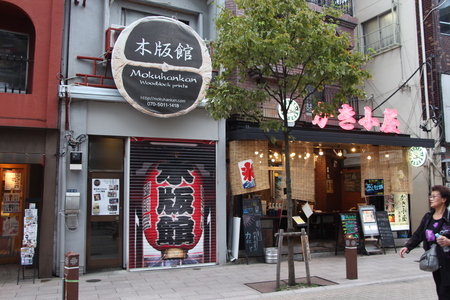 It's interesting to note that our little shop has now been in business longer than both of our neighbours. We're 'old-timers' already after just four years!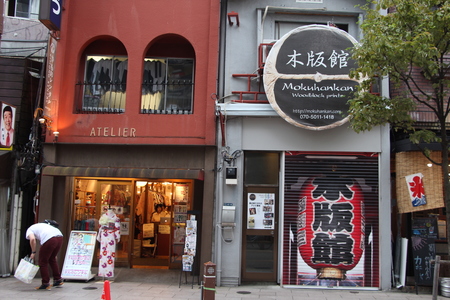 The sad thing about this shutter of course is that very few of our customers will ever see it!
Added by: Qaantar on September 11, 2018, 7:32 am
Ooooh, wonderful! That turned out beautifully!

Added by: Jacques on September 12, 2018, 5:14 am
So now you have your very own Kaminarimon gate, guarded by Mario on the left and Fox and friends on the right. Neat!

Added by: Dave on September 12, 2018, 5:45 am
Actually Jacques, you are a few hundred meters off. There are three large lanterns in the Sensoji complex: one at the Kaminarimon gate (at the entrance), one at the top of the temple steps, and another one between these two, on the Hozomon gate.
(This is the gate formerly known as Nio Mon before the war. I have no idea why, but it was re-named during the post-war reconstruction of the entire area.)
Our graphic uses a photo of the Hozomon lantern as a base, and in addition to altering the lettering to read 木版館 (our shop name), we made another small personalisation to the lantern ... Perhaps you can find it when you are here next time!

Added by: Jacques on September 12, 2018, 7:43 am
Ha! I see now: the middle lantern in the Hozomon gate also has three white rectangles with writing on both sides of the lantern, just like yours ...
Next time I'll be there will probably be in the fall of 2019!