« Construction is Moving Forward | Front Page | First Floor Shop Progress Update »
'Aki no Miyajima' is back in stock!
Posted by Dave Bull on April 15, 2018 [Permalink]
We have just completed the printing of another edition taken from the old Doi Hanga blocks that we are holding here.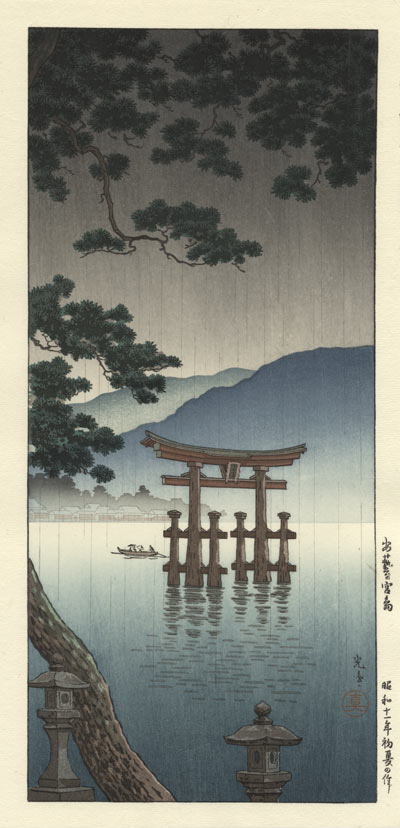 It was just about a year ago that our young printer Ayumi-san made our first edition of this design, and it didn't last long in our catalogue and online shop. We had initially thought it might be a bit dark and gloomy for many people's taste, but we were wrong ... it became one of our most popular prints.
After she left to have her baby, we had nobody else on staff who could produce this design, but a few weeks back, I decided to give the blocks to our printer Shun Yamamoto, the young man who has been making our Great Waves for the past half year or so, working under older printer Kenichi Kubota.
He was glad to have the change to try something different, as he has never done any of this shin-hanga work before, but he had Ayumi's proofs and progress sheets to help him work it out, and the results are very nice ...
It's in our catalogue here.