« Getting close! | Front Page | Sign up! »
Posted by Dave Bull at 10:28 AM, October 24, 2014 [Permalink]
I just posted a major update message to the Kickstarter campaign page. You can see it here.
But for the record, let's put some of the photos on this blog as well. The Print Party bench!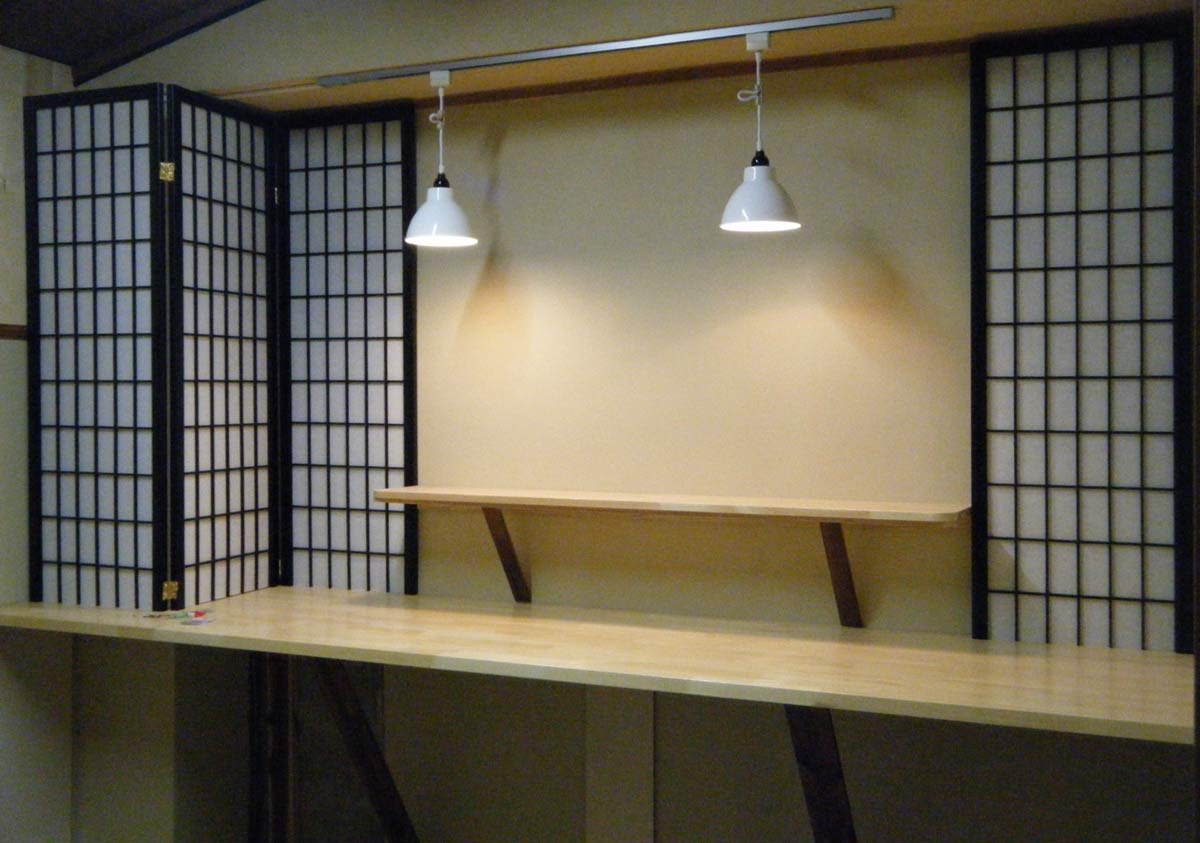 The small shelf above the main bench is where the moistened paper will rest between colour blocks. For the first print we are preparing, there will be four blocks, resulting in a seven (perhaps eight) colour finished print.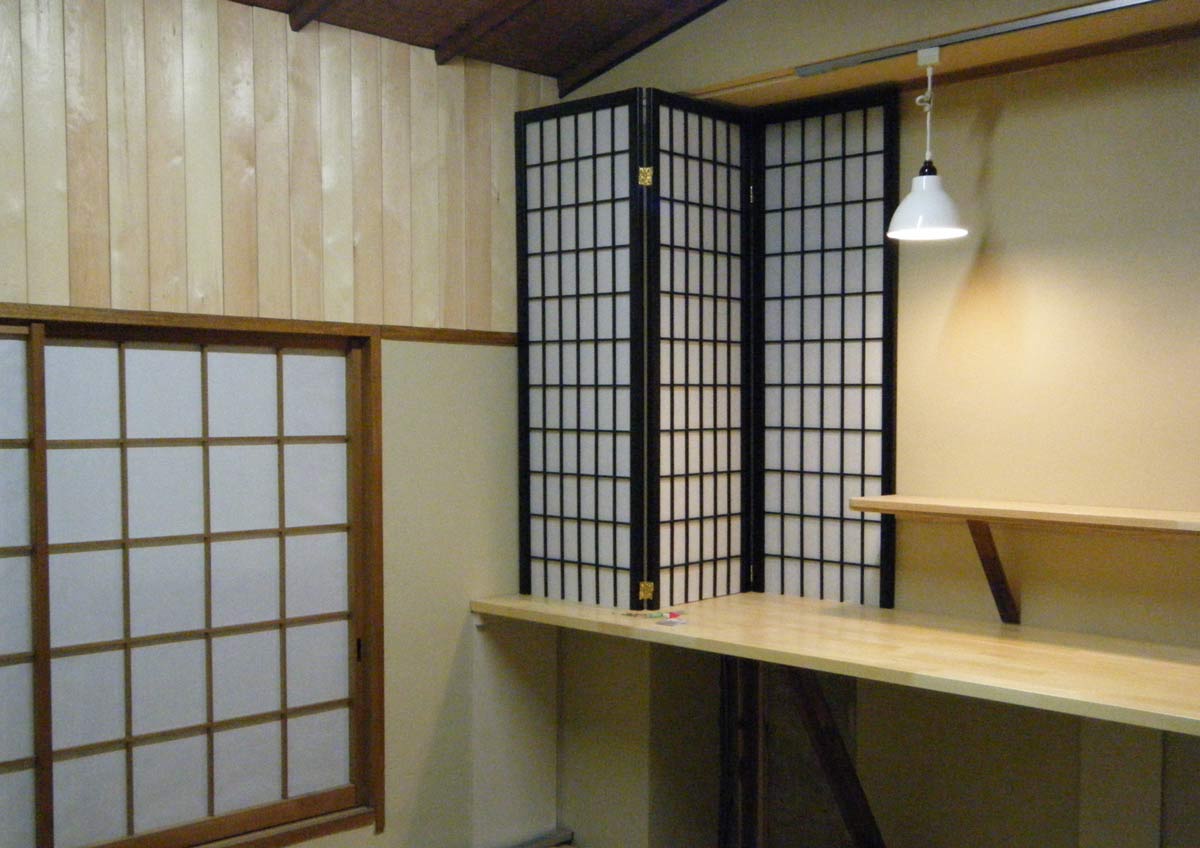 The new lighting has transformed the room!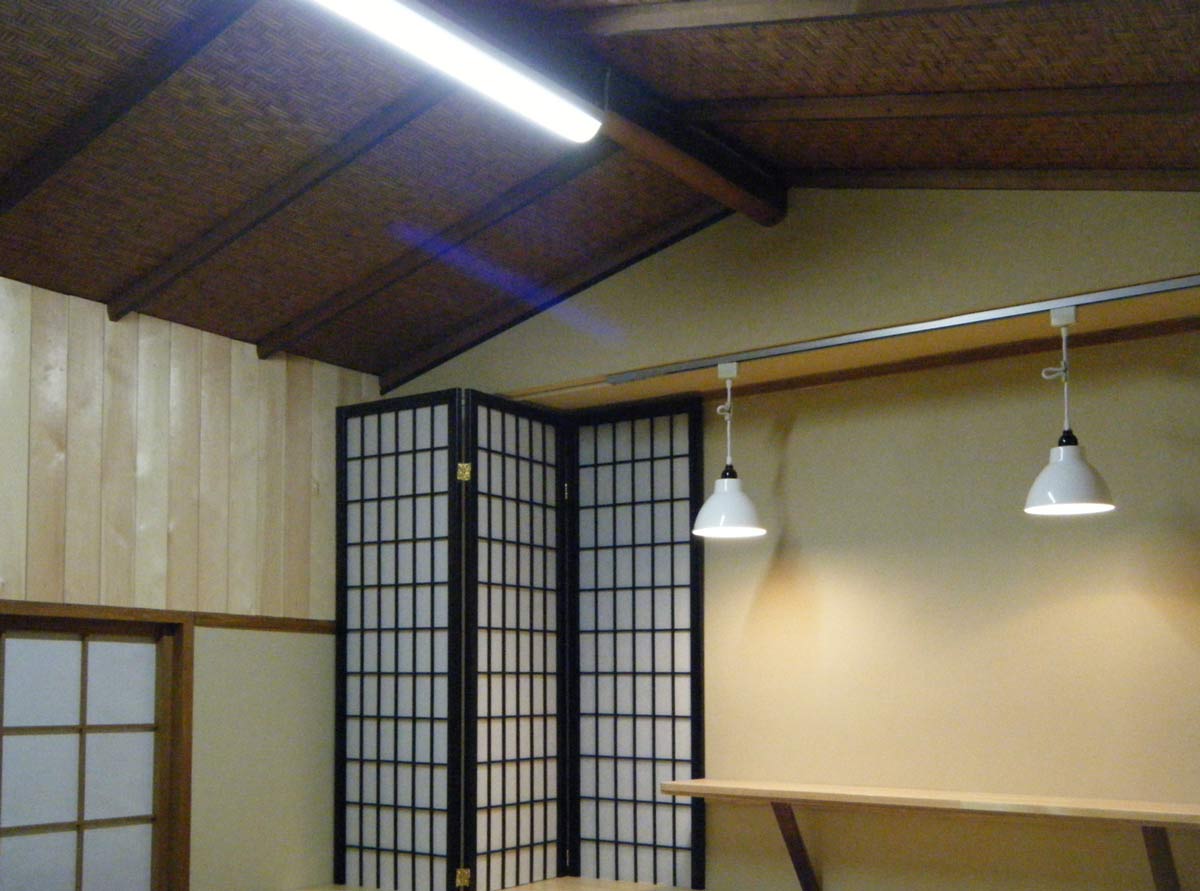 Here's a shot of the other end of the room (it came in too late for the Kickstarter update) - this shows the two benches where the participants can sit after they take turns printing, along with the coffee corner (still not completely finished). Brand new tatami mats ... $1400 worth! (sob!)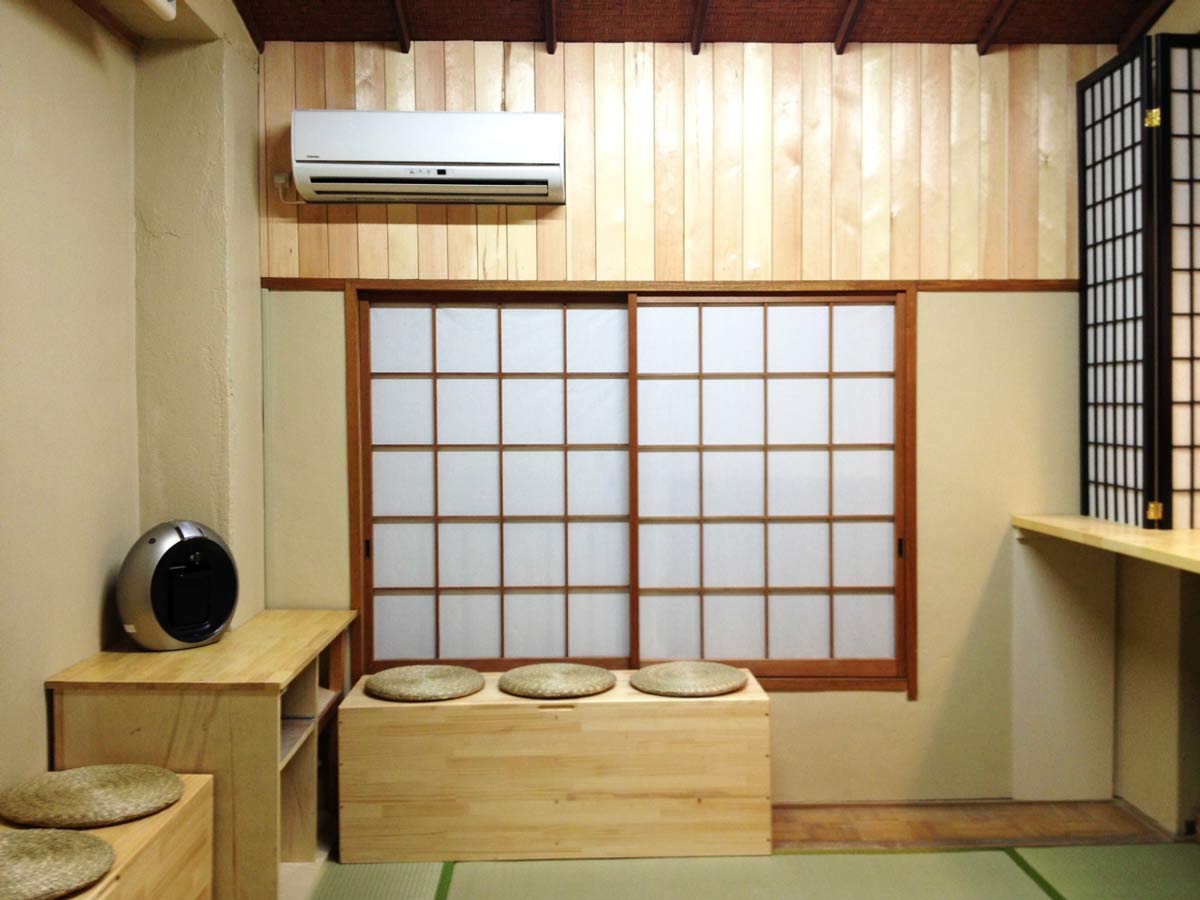 Over in the shop area, the new browser bins are almost ready, with a print 'viewing' platform to the side: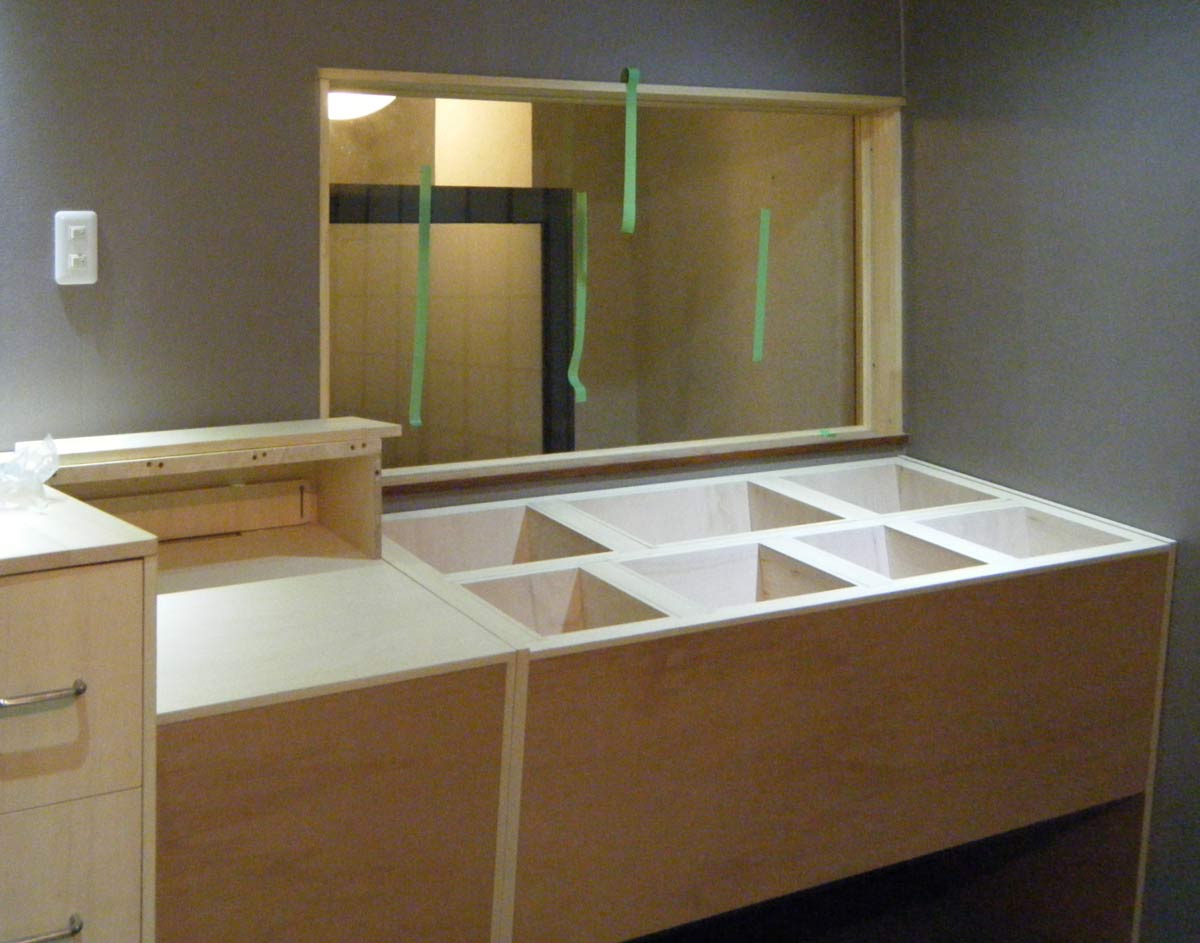 The large corkboard will be jammed with a selection of prints from our HangaClub series: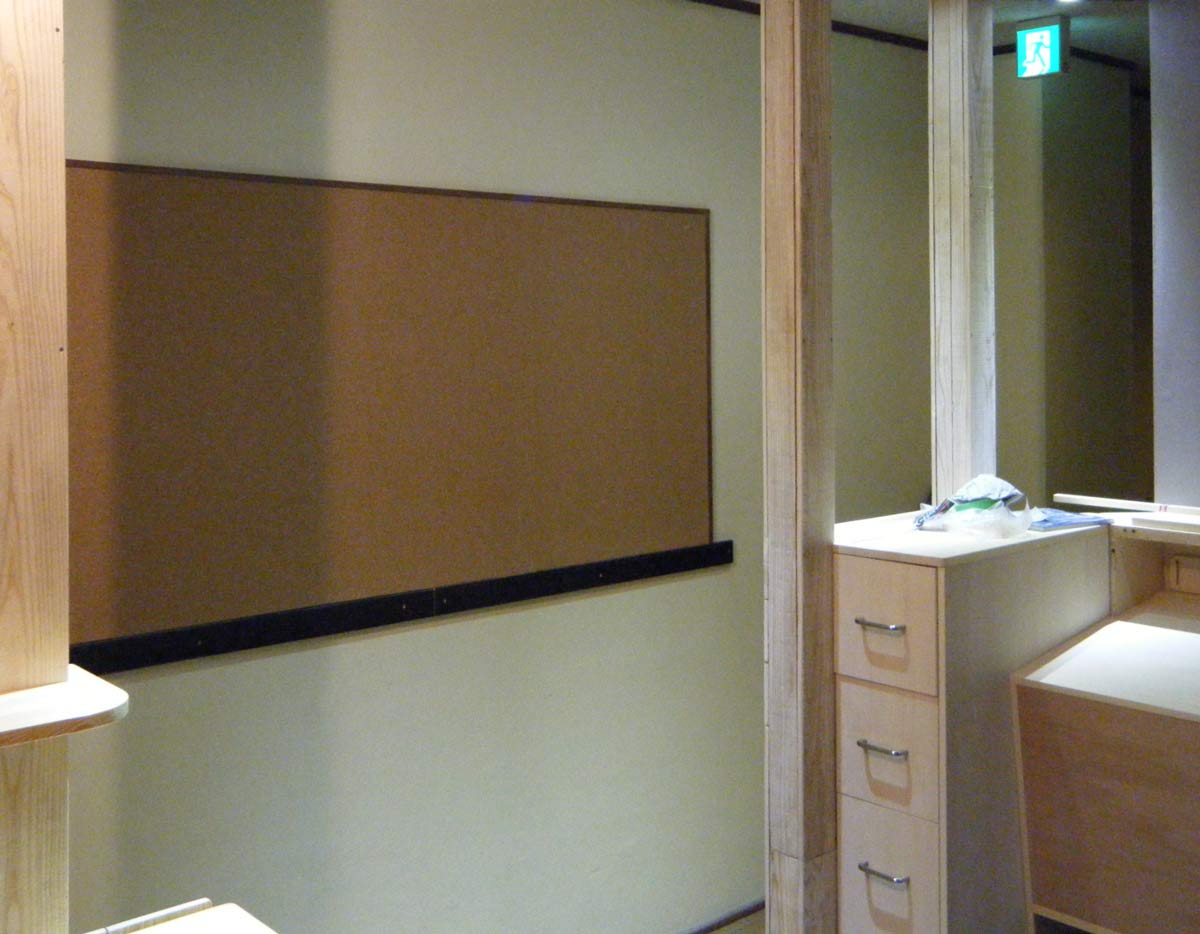 And this is the 'Living with Woodblock Prints' corner, where the albums and subscription series will be available for perusal, in a comfortable environment ...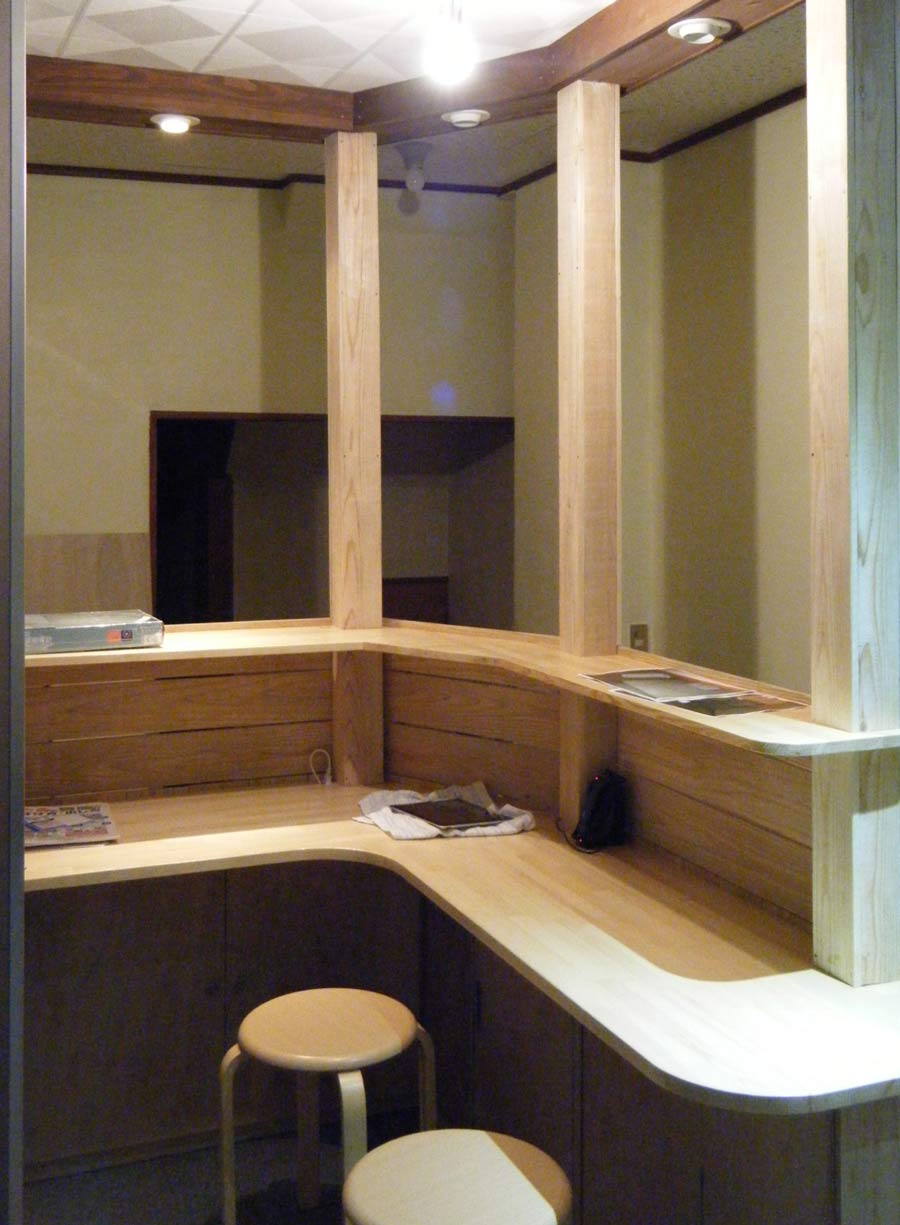 But there is so much still to do! More later ... thanks for your patience!
Added by: Albert A on October 24, 2014 11:10 AM
HangaClub?

Added by: Dave on October 24, 2014 11:22 AM
Albert, you already have a bunch of them I think. We're rebranding the small prints that we have been issuing as 'Gift Prints' - the ones reprinted from my long sold-out original Treasure Chest as well as ones re-issued from previous years' New Year card blocks.
They will all have the same packaging (we've been preparing this for over a year now), will be mounted on standard backing boards, and will have a storage/display stand available (although just when that will be ready is an open question). They won't be a subscription series, but will stay as single items. But because of the standardization (and the branding) we're thinking that people will 'collect' them (at least the ones that they find appealing ...)

Added by: Albert A on October 24, 2014 11:59 PM
Ah, cool. Well, maybe I'll have to look through the set and see if I'm missing any when I'm over next month.

Added by: julio rodriguez on October 25, 2014 12:59 AM
Is looking very nice Dave, great job !!! I will have to tell my niece to be sure to stop by and check you guys out. Good luck with the opening.

Added by: Barbara Mason on October 27, 2014 1:12 AM
I have sure enjoyed watching this come together and wish you all the success one can have.
Best of luck with the opening and in the months to come.