« Who am I? | Front Page | Big day tomorrow ... »
Posted by Dave Bull at 8:20 PM, August 1, 2014 [Permalink]
In and among all the printing work on the Portraits series, we're of course still moving forward on the Asakusa project. Ishikawa-san (who will be the shop manager) and I spent the morning at the real estate agent's office, going over the proposed lease. He had originally simply wanted to schedule a meeting to sign the thing, but we wanted time to study it somewhat, rather than just show up and press the seal on a document that we really didn't understand.
He thought our request was kind of a waste of time, but we pressed, and we're glad we did. During the course of the couple of hours, we turned up (literally) dozens of errors. A number of the clauses were even written having us leasing the wrong floor of the building (there was obviously a lot of stuff copy/pasted from other places, and not properly vetted.)
One of his girls tried to keep up with it, rushing back to her computer, entering changes and then printing us a fresh copy, but she eventually gave up, and they promised to have a completely 'clean' copy ready for us next week, when it does become time to sign everything.

In the meantime one thing that that we want to try and nail down is the shop layout. We've been tossing around various concepts, as blog readers know, and we really won't be able to make final decisions until we start demolition and find what is under/inside the walls and floors, but as far as possible, we want to go in with a pretty clear idea of what we want to do.
So ... time to clear some space in our current workshop, get the tape measure out, and make some sample layouts with tape on the floor!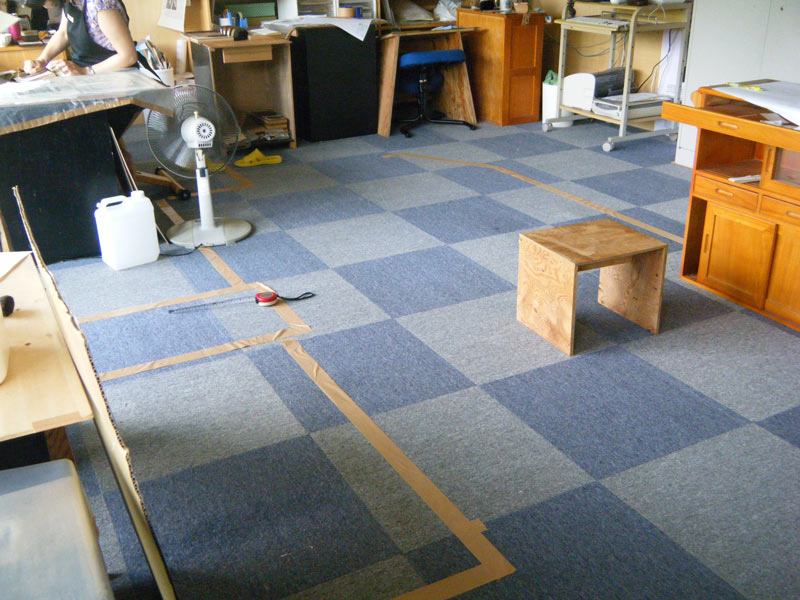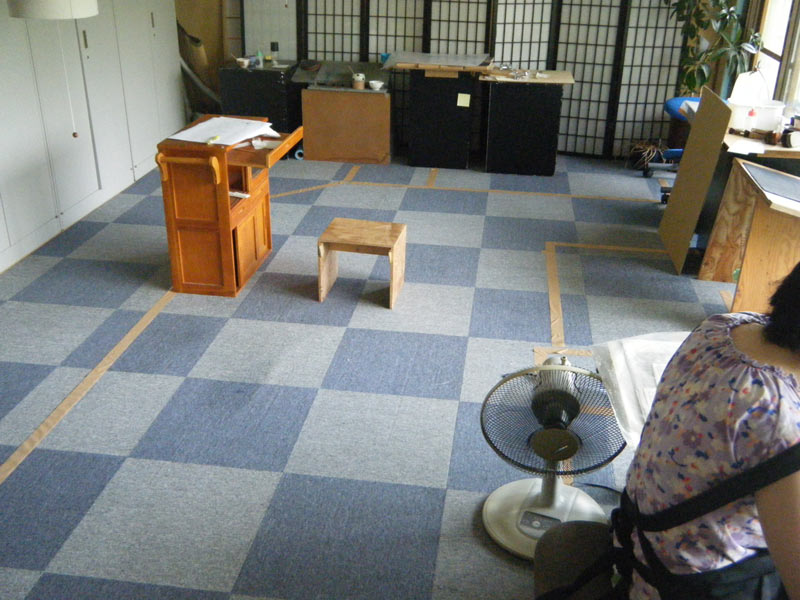 When it came time to figure out the dimensions of the smallest room in the building, I thought I would give it the 'newspaper test', but the other staff thought I was overdoing it; nowadays people take their phones in there!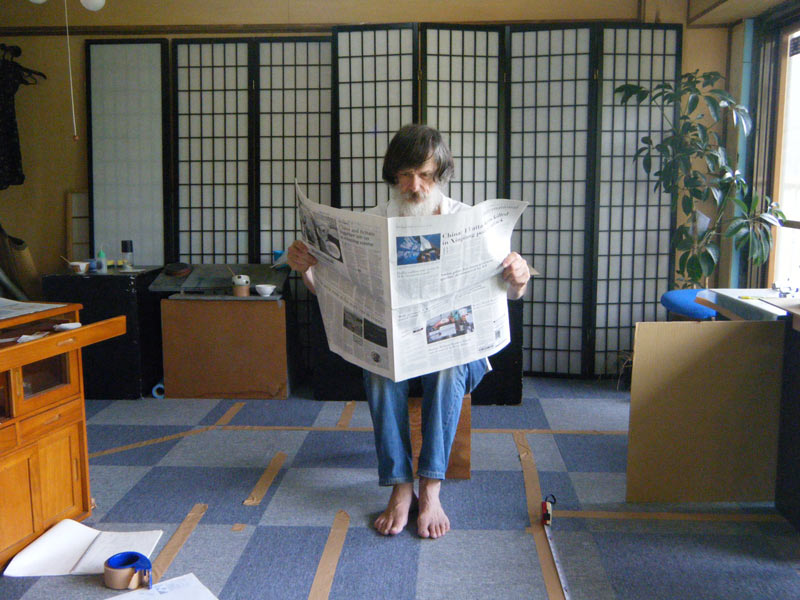 We're going to cut no corners in our quest to make sure that you will be comfortable here! :-)
Added by: Dale on August 2, 2014 11:39 AM
Dave - I just love your sense of humor! The smallest room indeed, but certainly one of the most vital!
This is starting to become a vivid reality for you and all of your staff. The lease thing wasn't a surprise to me - I had some similar issues with a condo, and a friend of mine actually discovered when he was trying to sell his own unit that his purchase agreement gave him ownership of a completely different unit than the one that he had been living in. That took about 8 months to resolve, so it is good that you put the magnifying glass on all that fine print!
Happy planning!