« Video preparation ... | Front Page | Kickstarter is open! »
Kickstarter campaign announcement ...
Posted by Dave Bull at 5:29 PM, August 16, 2014 [Permalink]
The Kickstarter preparation is now pretty much done. I had intended to open it up tonight, but I received a couple of emails that made me change my mind. They both asked me about the 'edition numbers' on the print that we will be making for the campaign backers.
As any of my long-time fans/collectors know, I never make Limited Editions; it goes against the main thing that Japanese prints stand for, which might be most simply described as 'widespread appreciation of the image content, in a physical form that adds even more to the beauty ...'
They were never about 'money', and never about 'collecting'. They were just beautiful objects. I have always stuck to that philosophy, and won't be changing now. But of course I also understand that backers of a project like this upcoming Kickstarter want to have a print that serves as a physical confirmation of the support they have given.
So after thinking about it for a while, here's what I'm proposing - each print will be embossed/printed in the lower right margin with the following information (this will probably be in Japanese, so that we can get it into the required vertical format):

Designer: Katsushika Hokusai / Carver: David Bull / Printer: (printer's name)
Mokuhankan Kickstarter Campaign - Autumn 2014 - Print # XX
'XX' will be a number assigned in the order that backers join the project, beginning with #2 (#1 will stay in our archives). Once the Kickstarter campaign closes, that'll be it for those numbers, and future prints that we make from the blocks (over the years, plenty of them, hopefully) will omit the Kickstarter Campaign line and numbering, leaving just the maker's information. We'll also include bilingual documentation together with the print giving full information on the project, and this will incorporate a full list of backer names (omitting those who wish to remain anonymous), letting everybody know how many were produced for the campaign.
Does this make sense as a sensible compromise between the two requirements? We are not promising in any way that the prints will have some 'investment' value, like many galleries do with their "It's sure to go up in value!" kind of spiel. And yet the numbers and embossment will be there, to serve as permanent record of the support of this campaign. As for how we will distribute the numbers, we will simply follow the timestamps in the backer spreadsheet that Kickstarter will give us at the end of the campaign (assuming we reach the goal.)
To make a long story short, the people who wrote to me about this want to make sure they get an 'early' number, and the only way for me to cooperate with those requests is to announce in advance the opening time of the campaign and then stand back; those people who find the number important can go for an early one if they so choose.
So here we go - the 'David Bull is building a new shop in Tokyo' campaign, as it will be entitled on Kickstarter, will open on Monday 18th August, a few minutes before the end of the day here in Tokyo. Some sample times around the planet (all Monday the 18th except the Australian east coast and New Zealand):

8:00 AM US West Coast
11:00 AM US East Coast
4:00 PM Britain
5:00 PM Western Europe
11:00 PM Australia, west coast
Midnight Tokyo
1:00 AM (next morning) Australia, east coast
I'll hit the 'Start' button a few minutes before midnight, and will then immediately make a post here on this blog and also over on our Mokuhankan Facebook page, giving the Kickstarter URL (which we ourselves won't know until we actually have gone 'live').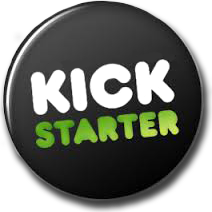 Thank you again for the support and encouragement everybody! I'm sure we'll be able to get our new place open whatever it takes, but it really is going to be very tight, and even a moderately successful Kickstarter campaign would take a lot of the pressure off ...
Added by: Marc Kahn on August 17, 2014 5:01 AM
The idea of a "limited edition" of the Hokusai classic design "Great Wave Off Kanagawa" is preposterous. That design has been recarved and produced dozens (perhaps hundreds) of times over the years.
If the people asking for edition numbers are looking for that for investment purposes, they're making a strategic error. Reprints of that design will never be worth any more than what collectors call "decorative value".
However, in an effort to make it special, and to induce people to jump into your Kickstarter campaign early, I think you've got a great idea in numbering the prints in the order that people sign up for them. Sounds good to me!
Maybe I'll get in there at 8:00 AM west coast time and try to get print #2... I'm probably not the only person thinking that. Should be a pretty spectacular launch!

Added by: Slawik on August 17, 2014 11:19 PM
I completely agree with Marc on this one.
Yet, there is one more question in my mind: why did you choose the Great Wave?
Don't get me wrong, I love this design and it's obviously a classic of the genre. But because of this, many people who might want to support the project may already own a copy of it which could lead them not to take part in the Kickstarter.
Why not letting backers choose between two designs? You have so many great designs in your catalogue!

Added by: Dave on August 18, 2014 6:04 AM
let backers choose between two designs ...
This is already in place - there will actually be three prints available on the campaign ...