« When it Rains, it Pours (I) ... | Front Page | New Yoshida prints in the catalogue! »
When it Rains, it Pours (II) ...
Posted by Dave Bull at 3:15 AM, May 4, 2014 [Permalink]
When I sat down earlier this evening to write the previous blog post, I hadn't intended to write about the Asaka-san visit, but the stream of what came out from my keyboard went that way by itself.
So before I crash for the night, I should perhaps take a few more minutes and finish up what I had intended to write about.
I began the post by talking about bloggers, etc. covering our work, and that the resulting publicity had resulted in such a good stream of orders for our Portraits series that our printers were now stretched to the limit.
I had then intended to write about this: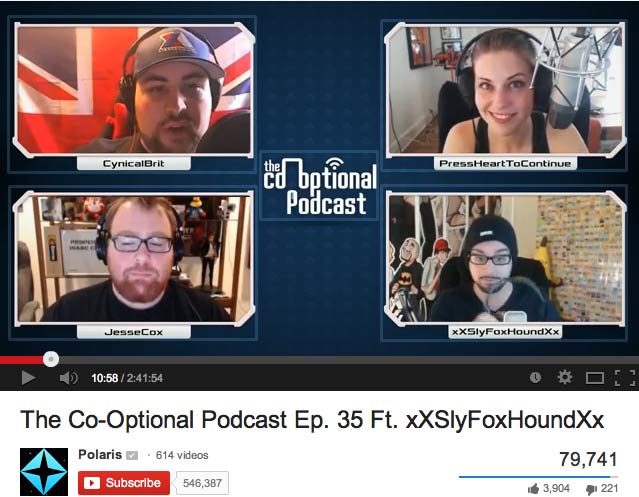 Out of the blue a few days ago, a torrent - and that is the only appropriate word - of accesses began to hit our various websites, notably the Ukiyoe Heroes shop run by Jed. Over the following hours, and then days, my email Inbox was deluged with requests for new subscriptions to our Portraits series.
It turned out that one of our recent new subscribers - a gentleman who uses the handle 'Total Biscuit' - had received his prints, had been very impressed by them, and decided to include a segment about our woodblock prints in a recent video blog of his.
The video - a podcast nearly three hours long - is here on YouTube (our segment starts at about 9:00). Just who can possibly spend the time to listen to such things as three-hour podcasts is something I don't quite understand, but I am clearly in a minority here, as the YouTube page shows that he has upwards of 500,000 subscribers to that channel!
In any case, Mr. Biscuit clearly has influence in his community, and - at the moment of writing this - we have received more than 50 new subscription requests for our prints coming from his viewers, and they are still coming in, almost every time I check my email.
I mentioned before that our printers were overloaded, and that we were in need of more people, and I can now add that we are desperately in need of more craftsmen to work for us. The visit to the new Kyoto workshop that I will be making soon is going to be a very important meeting indeed.
If it turns out that they are competent, capable, and willing, then we can get through this. If not, then I have a very big problem on my hands! This project of Jed and mine to revitalize the craft by making woodblock prints based on popular culture might begin to founder on a submerged rock we hadn't foreseen ... getting too popular!
As I said ... when it rains, it pours!
Added by: Anita Cage on May 4, 2014 11:36 AM
I'm really smiling, Dave. This is happening, just as you dreamed. Of course: "Fasten your seat belts; it's going to be a bumpy ride!" comes to mind. You will ride this wave, steer this ship, or whatever it takes, I have every confidence. Isn't it fun, though, after decades of working so hard it seems you're an overnight sensation--you've been discovered!


Added by: Mike L on May 4, 2014 12:28 PM
All I can say is congratulations. I've been following your work for over 10 years, and have finally been able to afford one of the subscriptions. I think mixing the timeless craft of woodblock prints and popular culture was a brilliant move. I LOVE my Heroes Portraits prints. I wish you nothing but success and fulfillment. It's wonderful to see someone truly succeed at something which they love as much as you love Ukiyo-E. Bravo.

Added by: Barbara on May 4, 2014 3:01 PM
Bravo indeed!
I am beyond excited for you, I, too, have been watching for 10 years and this is such a richly deserved success!

Added by: Margaret Maloney on May 5, 2014 9:38 AM
Mokuhankan in the year 201x swiftly approaches...
This is all just wonderful.

Added by: Julio on May 14, 2014 1:43 AM
Hi Dave, I understand your concerns, I have a simlar problem here; been a subscriber of your print series for the past 14+ years I have now run out of room to store all the wonderful prints coming from your workbench. We have no choice but to upgrade to a bigger house so I can make room for the next ten years of Mokuhankan prints. LOL