« The 'Infestation' video is ready ... | Front Page | Busy weekend ... »
Workroom construction ...
Posted by Dave Bull at 8:39 AM, May 4, 2013 [Permalink]
We're on a mixed schedule here right now, as this is 'Golden Week', a time when a number of national holidays cluster together, resulting in many companies closing for the week, or part of it. So a number of our staff will be off this week due to family commitments.
But while they are away, it means we can make a mess, and that's exactly what has been going on here for the past few days. Finally, we're moving forward again on the workshop construction in the room next door.
The next major step is to get the ceiling insulated, and for that we need a light 'frame' for the fiberglas batts, just the same as the one in the current workroom: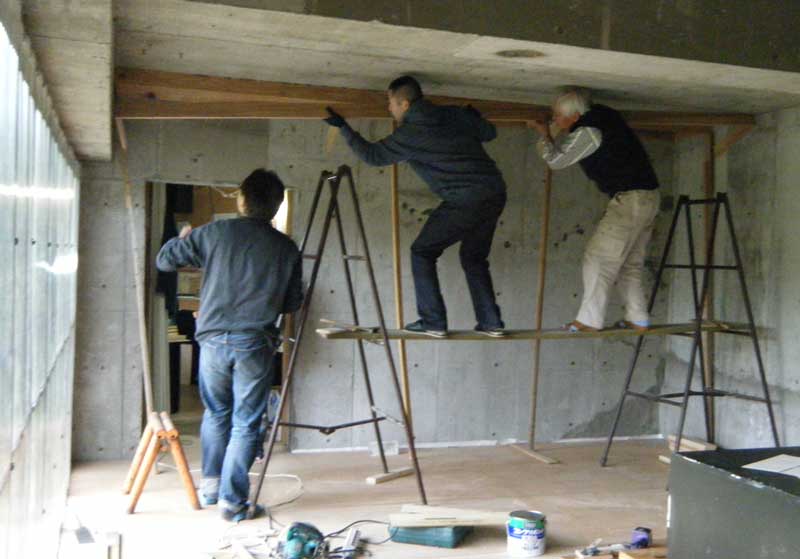 We're using a super-strong wood/concrete bond, with concrete screws to hold each 'beam' at the ends. The 'go-bars' are sprung to squeeze each piece up in place while the bond dries.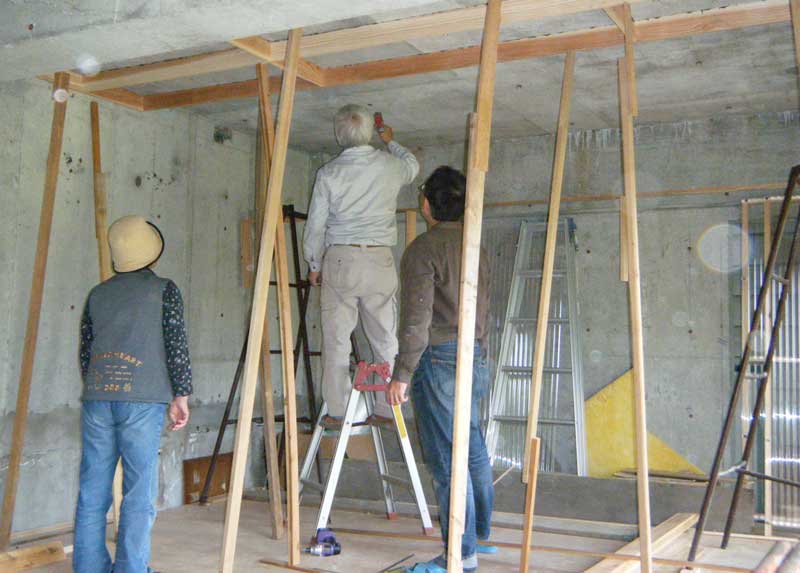 It makes a very clean layout, into which we will easily staple the fiberglass ...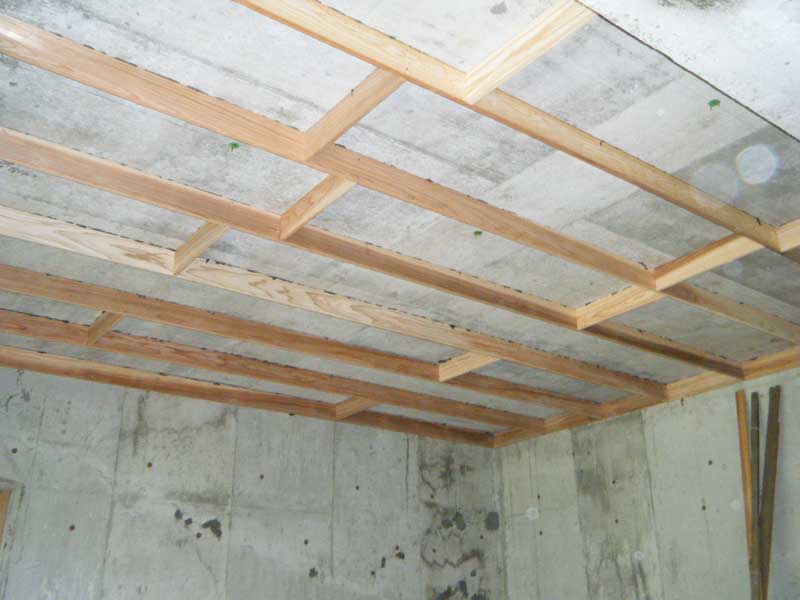 (Just who are all these people? That's going to be the topic of tomorrow's 'A Story A Week' ...)