« Ukiyoe Heroes - Fox Moon - colour carving nearly done | Front Page | Ukiyoe Heroes - Fox Moon - video of colour block carving »
Posted by Dave Bull on October 24, 2012 [Permalink]
When Ayumi-san showed up for work this morning (she's working on a reproduction of a Hiroshige fan print; we'll show some images of that in a few days ...), she brought a 'little something' with her.
Here's a snapshot of one of the items she showed me: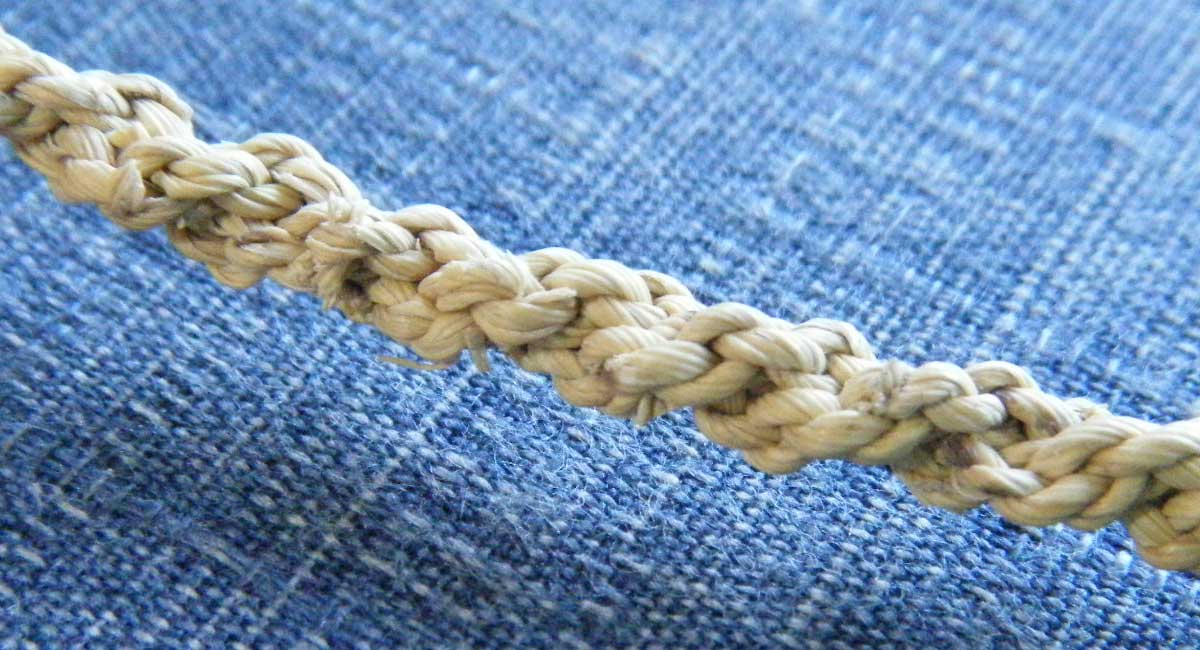 If you're a traditional printmaker you will recognize this as part of the inner coil of our main printing tool, the baren. Ayumi has been training with baren maker Hidehiko Goto, and she brought her first completed baren to show us today.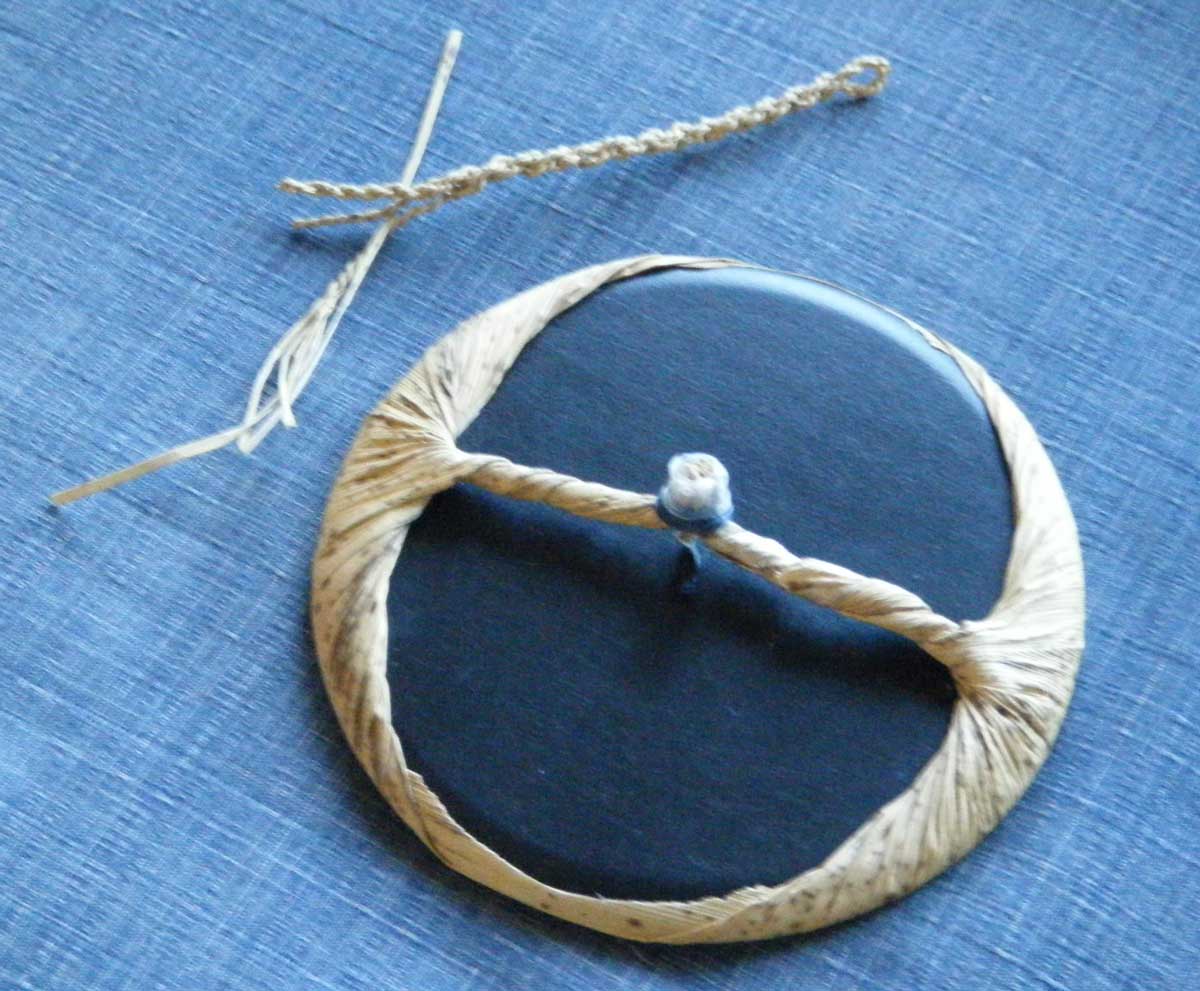 She's actually only 'half-way' to learning how to make a complete baren - she braided the inner coil for this one (and - beautifully! - tied on the outer cover), but the backing disc is not the many-layered hand-made type, but a simple one made from lacquered plywood.
She has now begun the braiding for a much 'finer' model, and for that one she may be making her own disc too. She's plenty happy about how this one turned out (and gave it its first workout today!), and I too am very please to see such an excellent result.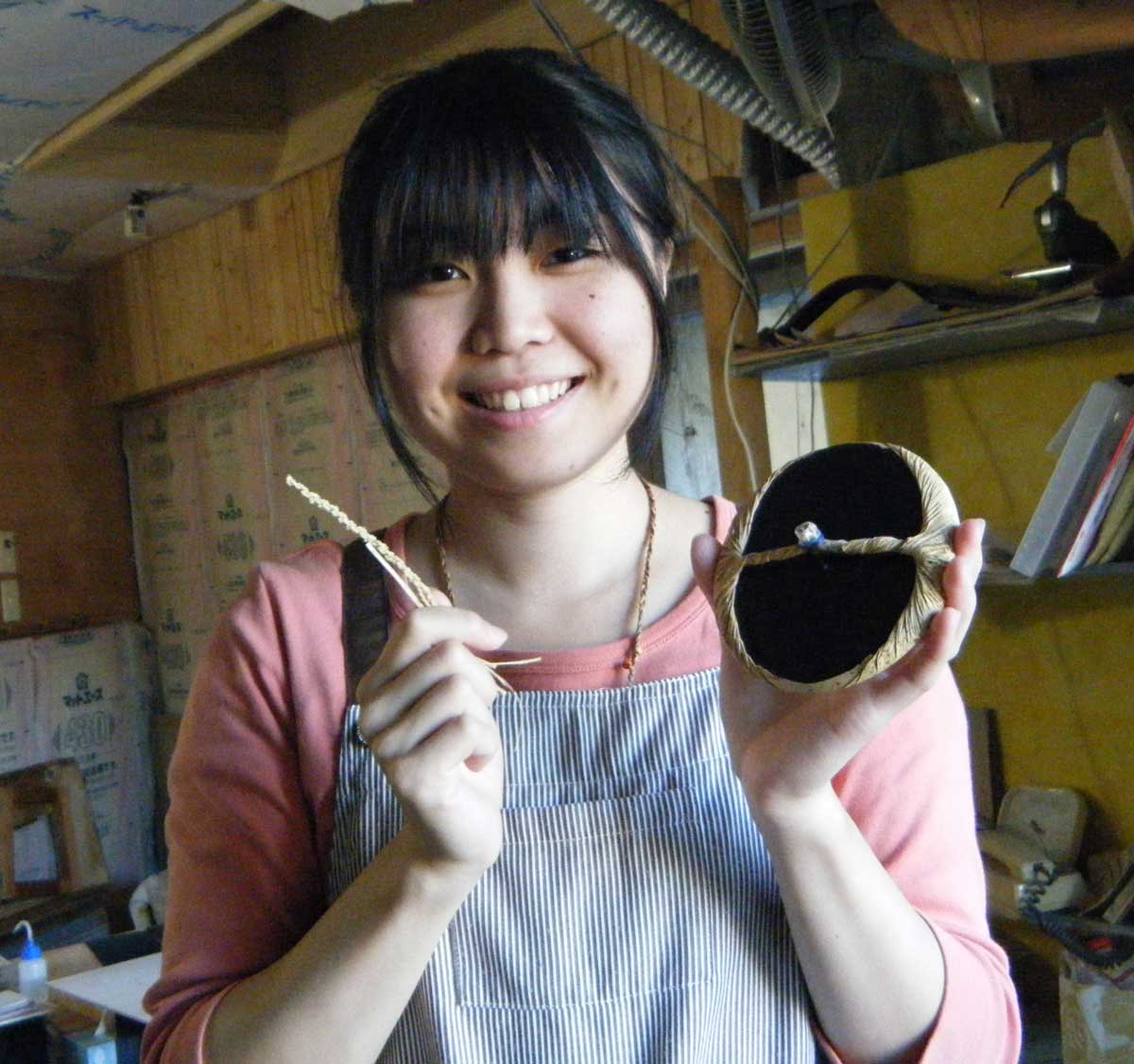 She's not ready to take any orders yet, but we've told her that we intend to be first in line when she's ready!
Added by: Marc Kahn on October 25, 2012
Wow! - Mokuhanga - The Next Generation.
Congratulations to Ayumi-san!

Added by: Andy chia on November 18, 2020
Hi i love your baren may I know if you can sell and ship to Malaysia?

Added by: Rich on January 18, 2022
Thanks for keeping this craft alive.