« Breakout! | Front Page | Yoshida sailing ship - test printing begins »
Design Festa - Spring 2012
Posted by Dave Bull at 2:44 AM, May 14, 2012 [Permalink]
Printer Tsushima-san and I spent the weekend at the giant Design Festa exhibition/event over at the Tokyo Big Sight. And when I say 'giant', I really mean it. Here's an overview of one portion of just one of the two floors of exhibitors: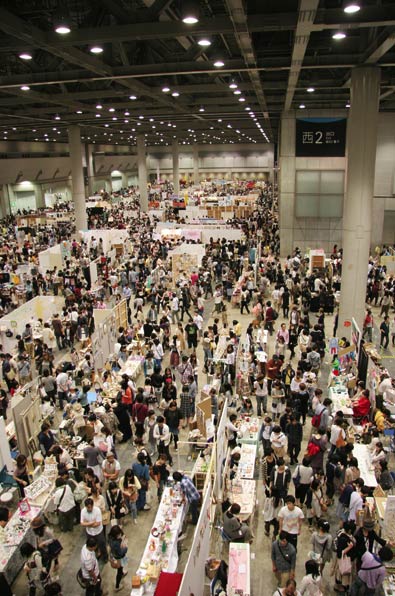 Looking at that photo it seems like half the population of Tokyo is exhibiting here! I think that's almost true, and the other half came to look!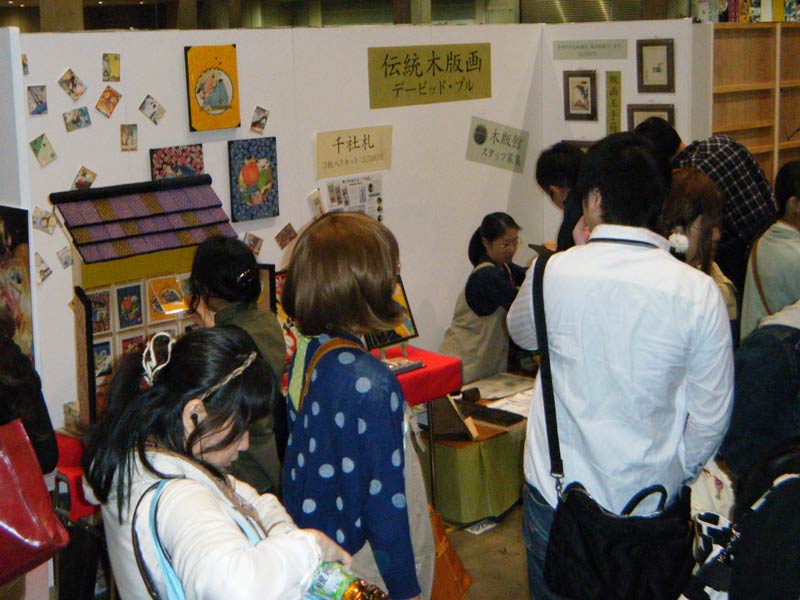 When the waves parted now and then, you could see the actual booths ...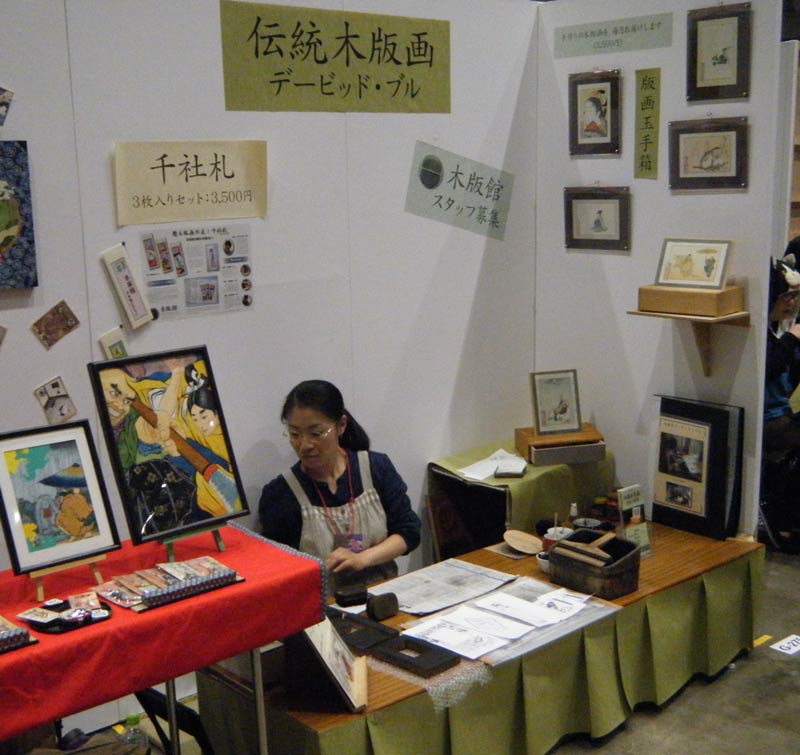 Our purpose in attending the show this time wasn't really to sell stuff (although we did indeed send a number of prints on their way to new homes ...). One of our little signs reads 'Looking for staff ...' and we were hoping that among the thousands of 'starving young artists' we could meet a few people who might be candidates for working with us on our venture.
We didn't get a whole lot of response to that, but did make a couple of contacts, and we'll probably be having some of them come out and talk to us later this week. It's not like we can actually offer 'employment' to anybody right now, but we certainly won't be able to move forward unless we can find a few more competent people ...