« More new faces! | Front Page | Weekend update ... »
Carving and Printing (Dave and Ayumi)
Posted by Dave Bull at 2:11 AM, May 24, 2012 [Permalink]
Lots and lots of work done here today ... both on my own printmaking, and on Mokuhankan training.
Young trainee Ayumi-san (who we 'met' in the previous post) was here for her first full day of work, and she had the place to herself today, as everybody else was off busy with family stuff. I gave her another of the 'Fairy Tale' block sets to work on, and then returned to my own carving work.
She dug right in: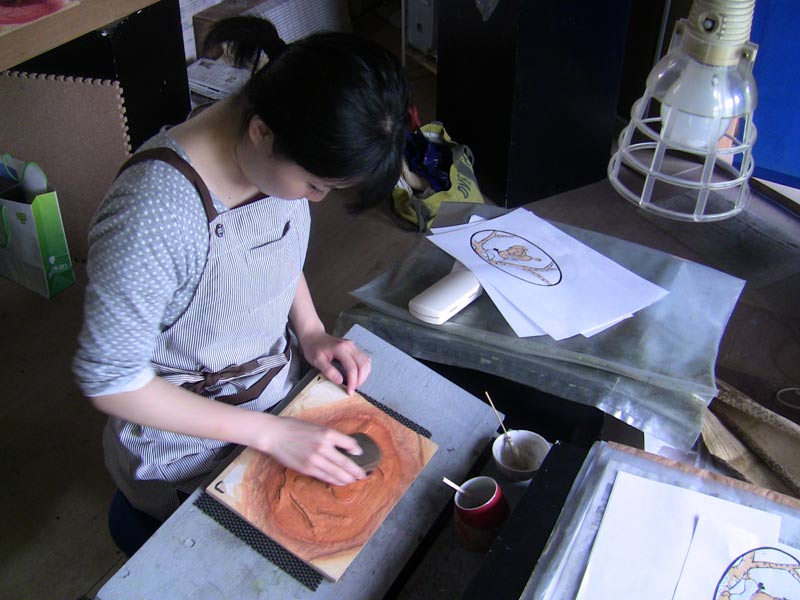 She already 'looks' like a pro - let's see how long it takes for her work to match!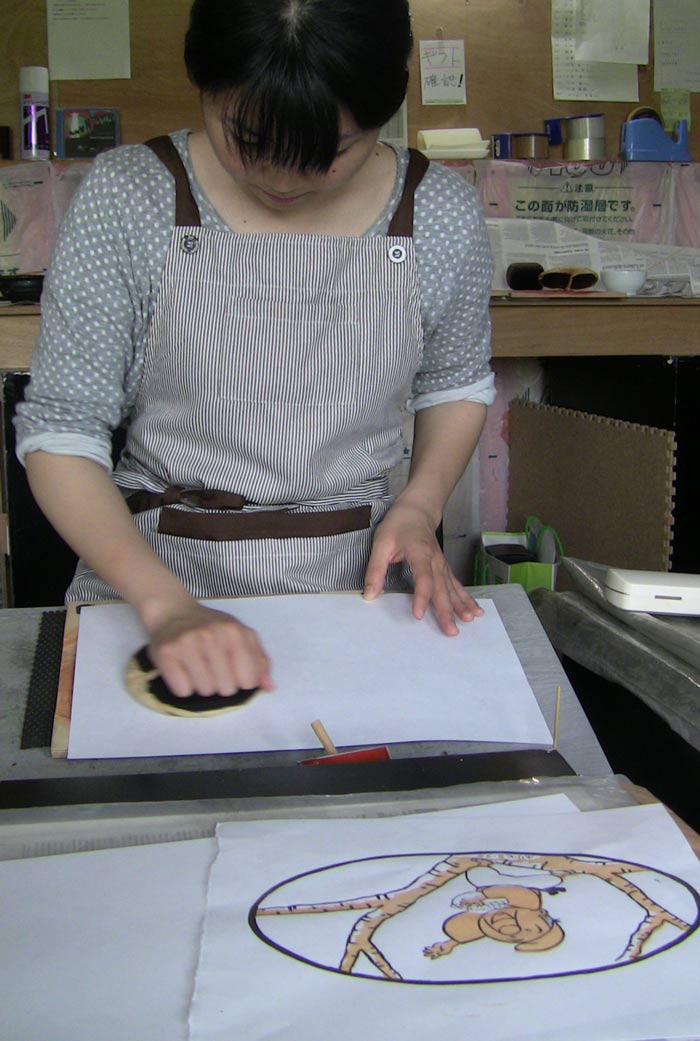 It was a beautiful day here today, so at lunchtime we took our bento down to the river and had a little picnic. I then gave her the 'tour' of the area, and she too was very taken with the same tree that everybody who comes here marvels at:
We had the webcam on for most of the morning, and for some reason, this session was quite popular, with as many as five people watching at the same time. For the last half-hour or so, I set it to 'record' mode, and if you have the time, please 'sit in' on our session ... and if you can understand Japanese, perhaps you too might learn a bit about our kind of printmaking!