Yokai Faceoff
A Collaboration between Kawanabe Kyosai ...
and Jed Henry!
Do Yokai still exist in Japan?
To quote from Wikipedia - "Yōkai are a class of supernatural monsters, spirits and demons in Japanese folklore. ... Yōkai range eclectically from the malevolent to the mischievous, or occasionally bring good fortune to those who encounter them."
Back in the old days people were of course quite sure that such creatures actually existed, but in our 'enlightened' modern times, we are less confident. Designer Jed Henry didn't let that stop him though. He posed the questions, "Where might we find yokai in our modern society, and how would they terrorize us?"
Over the course of 2017, Jed and our workshop created a set of 24 interesting woodblock prints: 12 images drawn by the Meiji-era designer Kawanabe Kyosai, and 12 created by Jed in answer to those questions.
The print set is still available, and is sent out to subscribers at the pace of two each month (one each from Kyosai and Jed.)
The prints are made in the Japanese traditional hagaki size: 11 x 15 cm (approximately 4.5 x 6 inches), and are all completely hand-carved and hand-printed, as you can see in the video at the bottom of this page.
The Set of Prints ...
---
Storage/Display
The prints will arrive in your mailbox secure in a strong envelope (with stiffener), but as they build up on your desk every couple of weeks, you are going to need a way to store them. We have prepared a small storage binder to go along with this print set.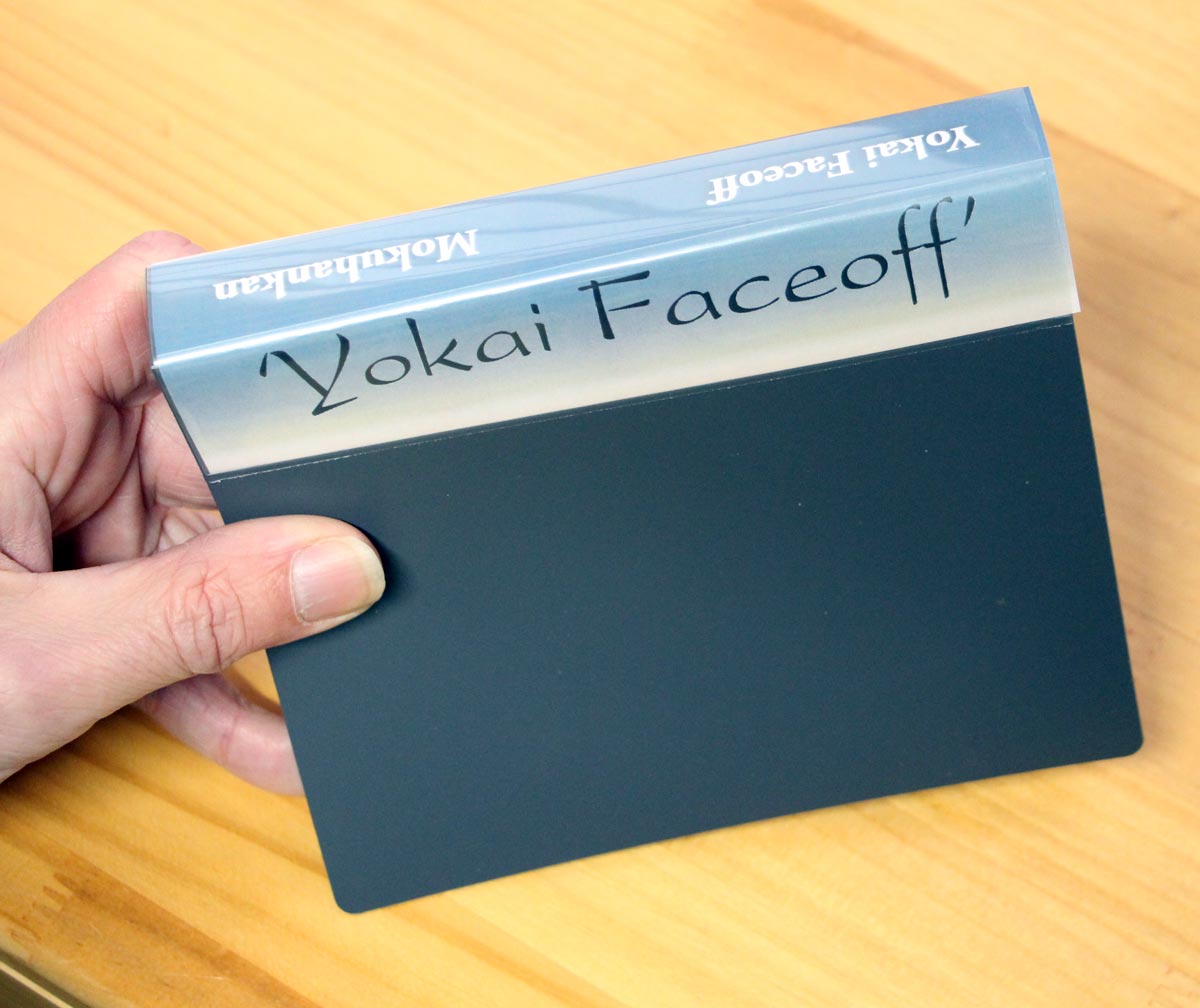 The binder is a compact 'Clear File', which we source here in Japan, and which the maker claims is 'Archival Safe and 100% Acid free'. It has enough double pockets for the complete print set, the accompanying descriptive sheets, and a Table of Contents.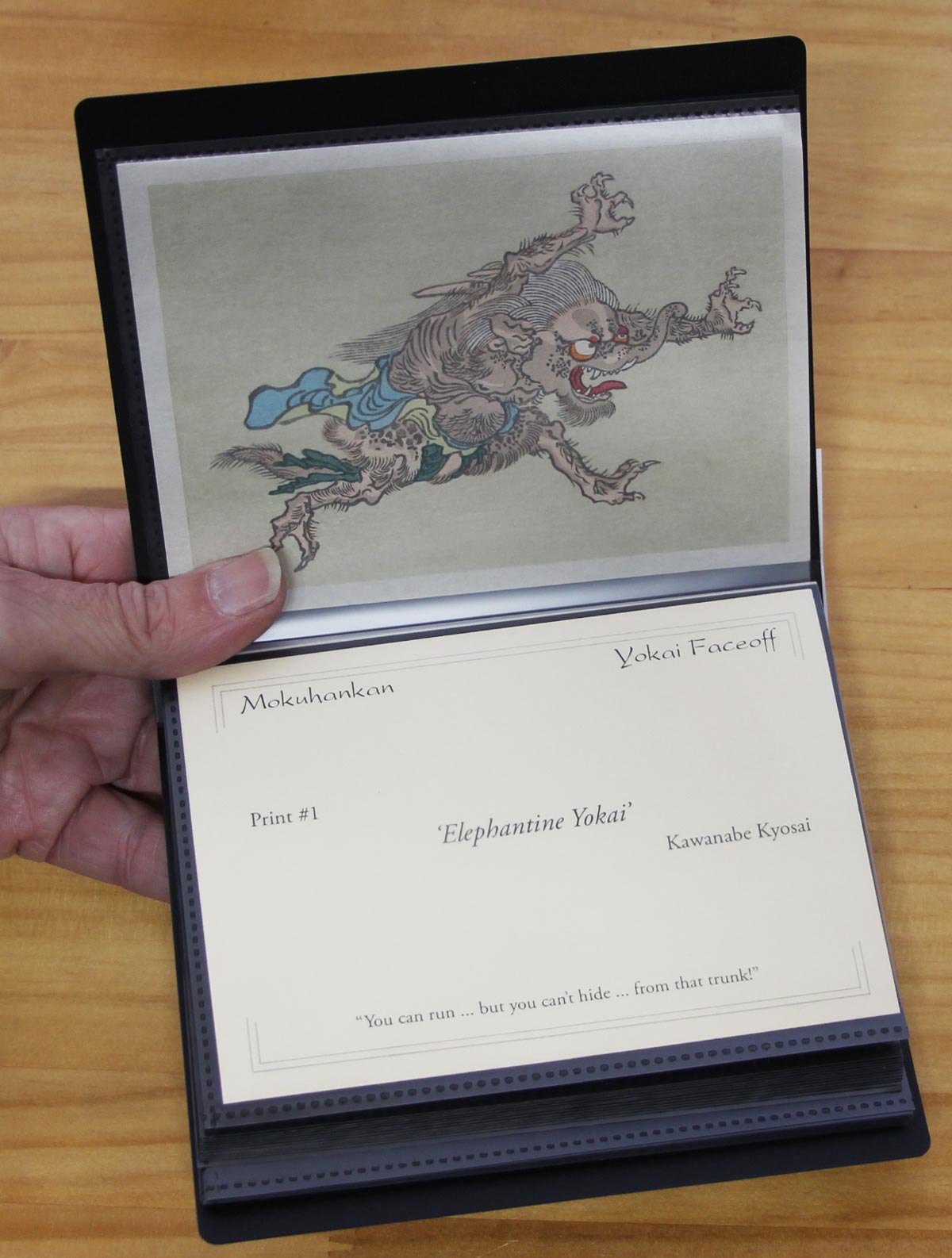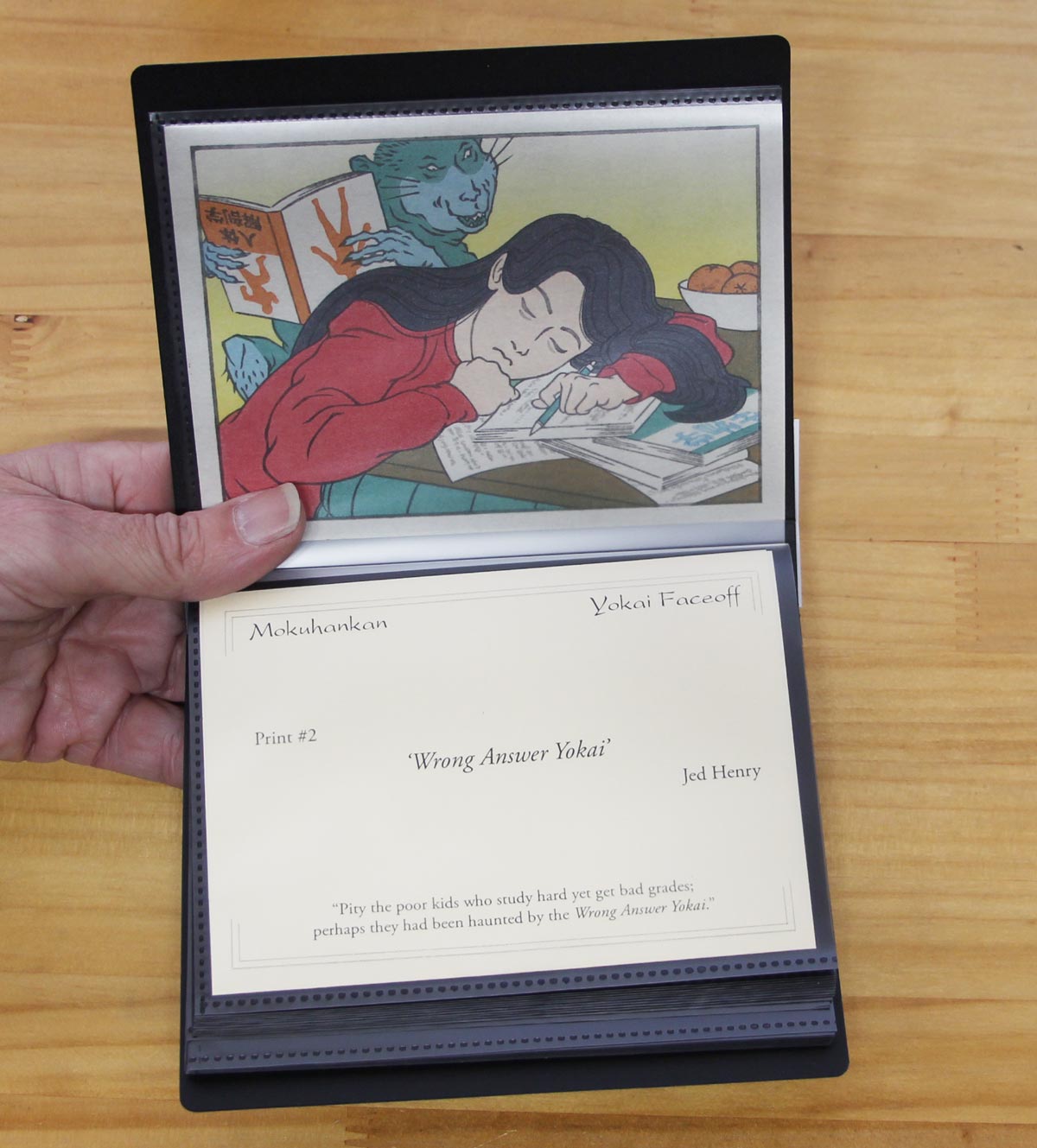 We hope you will consider collecting this interesting - and fun - set of prints!