Each print is carefully mounted on an acid-free backboard ...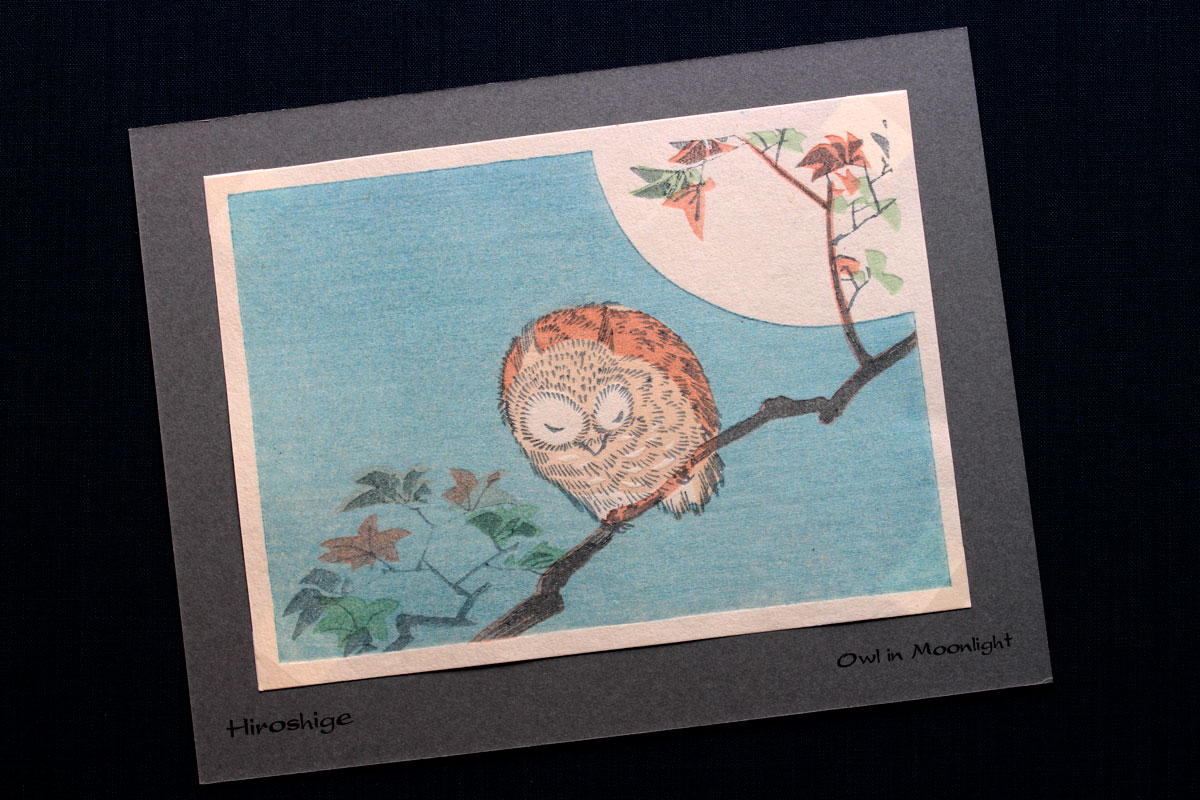 ... slipped into a descriptive pamphlet giving some background.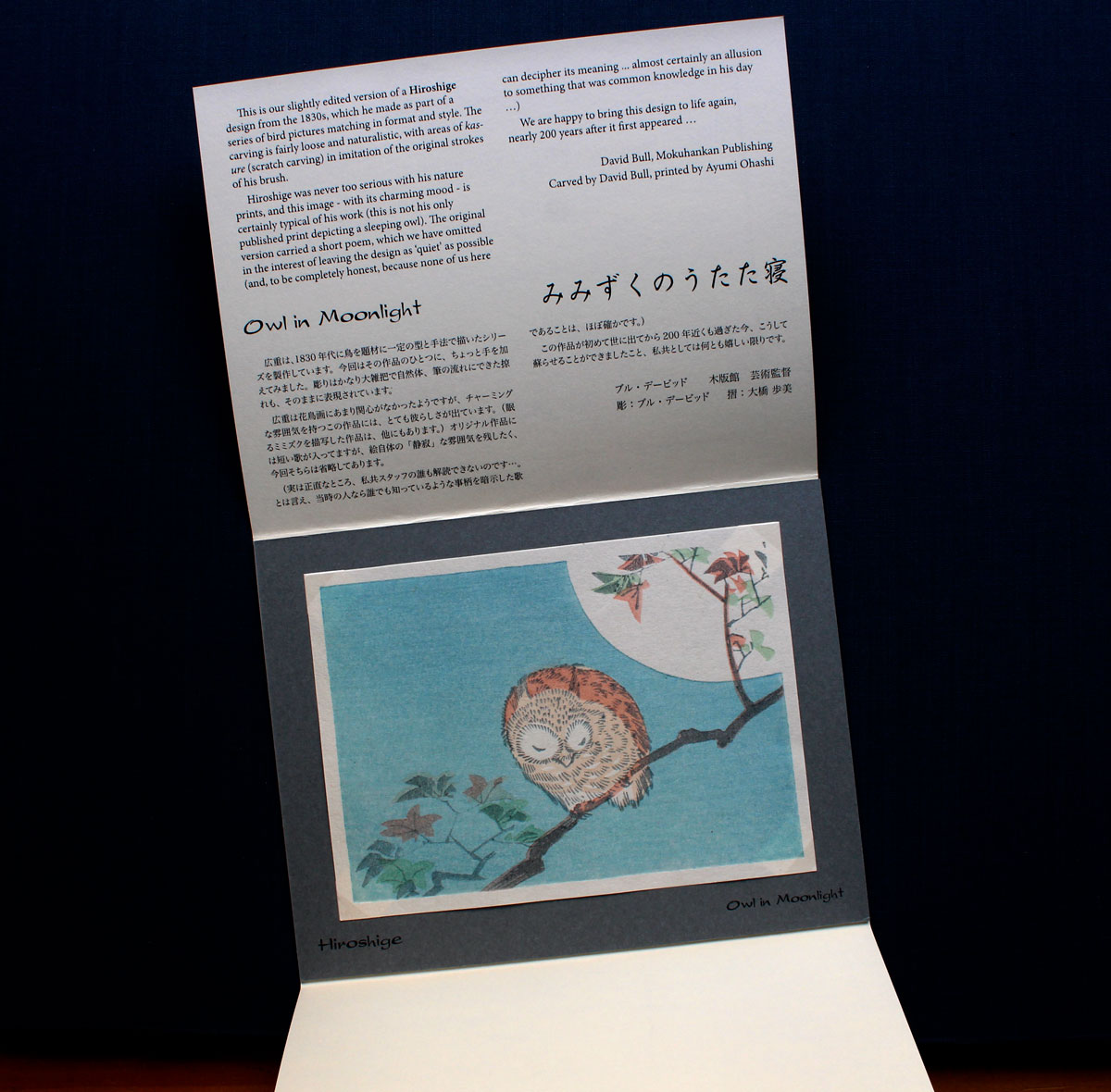 It is all wrapped in a traditional 'decoration' paper (pattern will vary)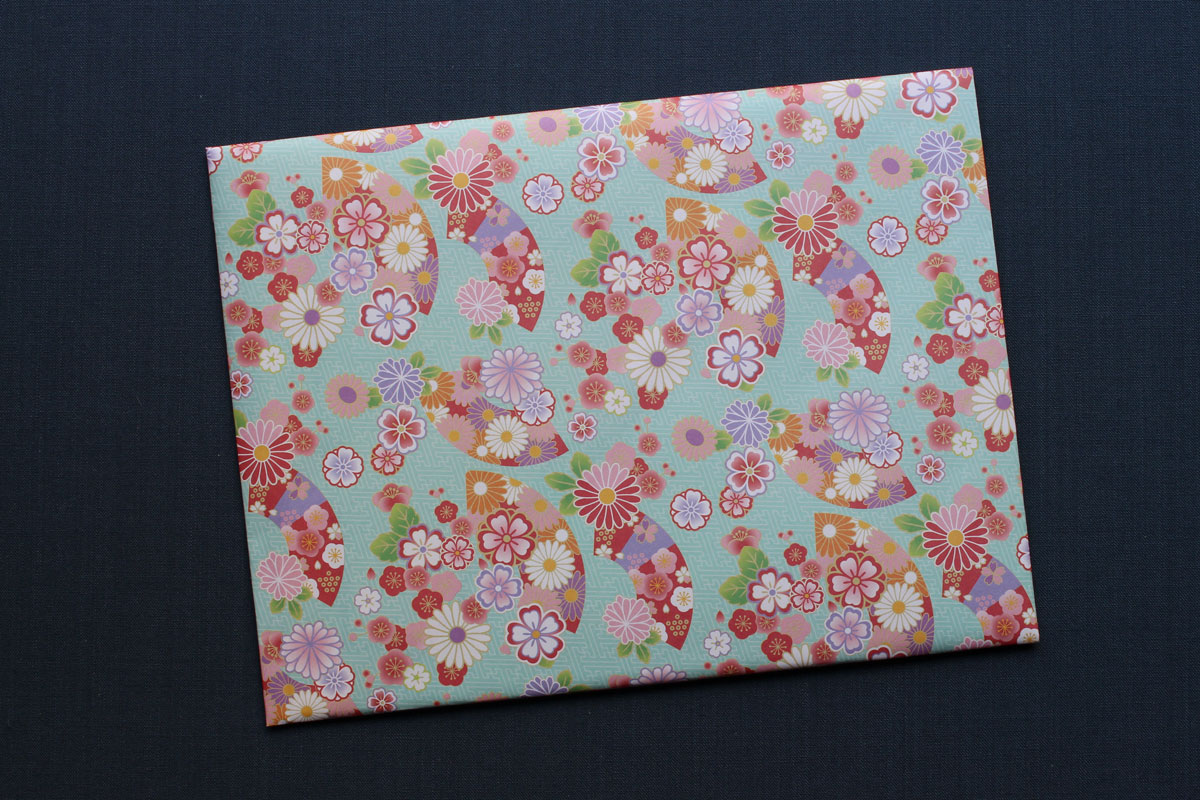 It is mailed from Tokyo in a padded envelope with current Japanese commemorative stamps. (stamps will vary from package to package ...)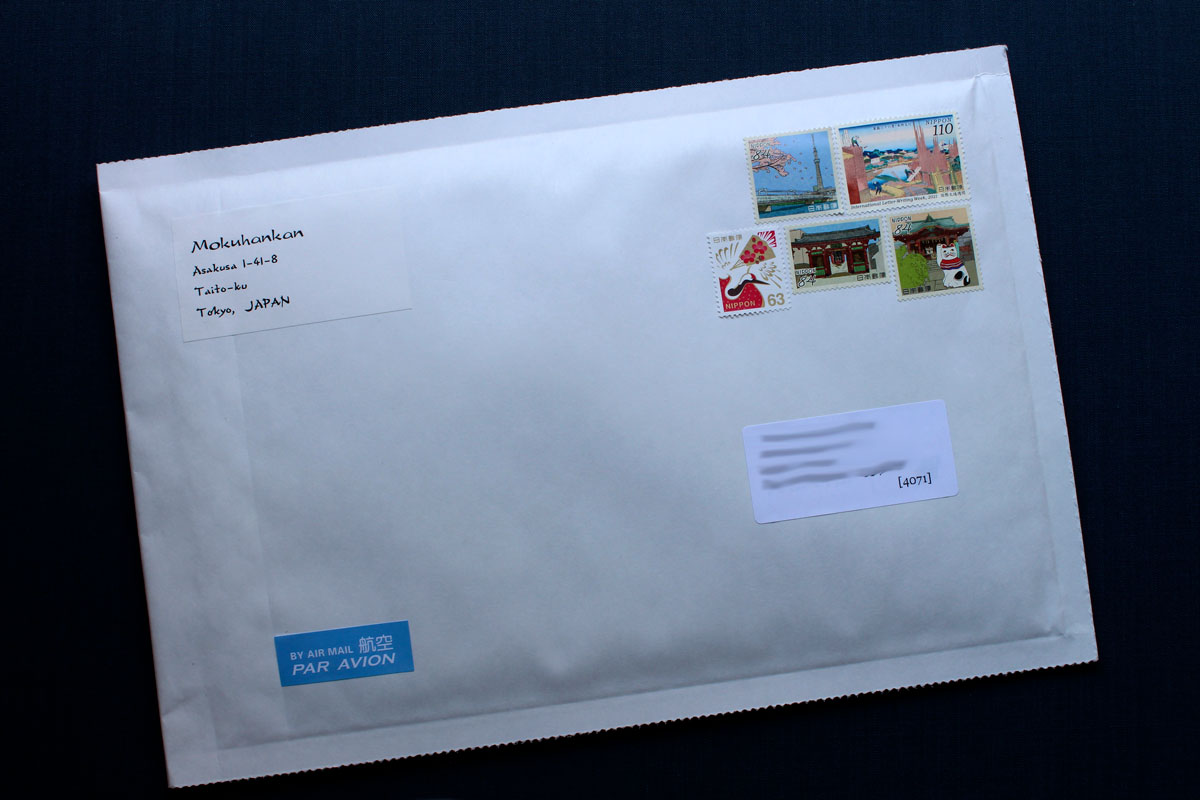 [Update: Due to changes in the international postal systems the Post Office now requires us to provide electronic data for all packages other than Air Mail. If you have selected 'Air Mail' during checkout, we will package this way, but please be aware that packages shipped by other methods will not carry real stamps. We have bitterly fought the Post Office on this, but to no avail ...]
Most people ask us to include a short note inside, letting the recipient know who sent it. Or of course you can supply us with a longer message to be printed out and included ...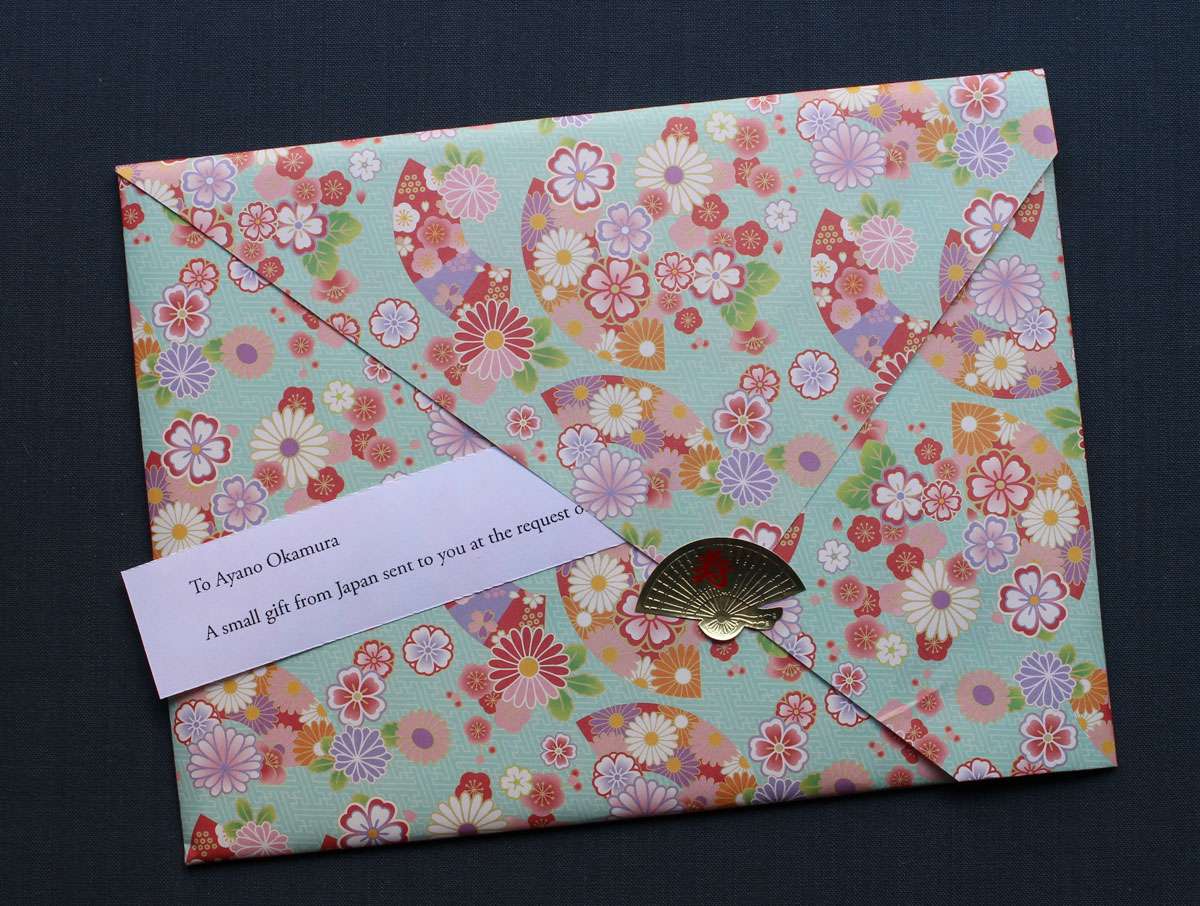 "Hi Dave - I thought you would like to see my daughter's (she has a Masters in Fine Art) comments to me after receiving her woodcut. To say the least she was excited..."

"DAD! Thank you so much for my print from Japan! You would not believe how immaculately packaged it was. I was blown away! The envelope and stamps and fonts were gorgeous. I opened that up, and the little package was origami-wrapped in BEAUTIFUL paper, then another little envelope, THEN a little booklet with the woodcut inside. OH MY GOSH! Where did you find this?! ... Thank you so so much! That was probably the most exciting thing I've ever gotten in the mail."