« The Kunimasa print is ready! | Front Page | The Philosopher is under way! »
Posted by Dave Bull at 2:26 AM, June 9, 2012 [Permalink]
Just a couple of 'quick pix' today ... some of the busy printers!
Ishikawa-san spent pretty much the whole day here on Wednesday, and this time she brought her own blocks with her - a traditional Chinese design she carved during her studies over at the Takumi workshop. (They have also been blogging recently, and this page shows her carving one of these blocks.)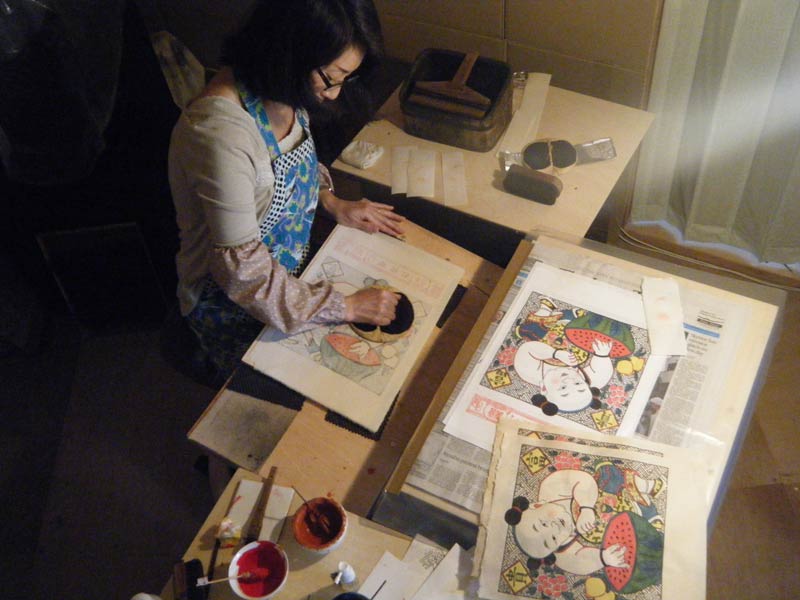 She and I took turns at the blocks, each of us printing a few copies, and she ended up with a nice little stack of very well made prints.
The next day, the benches were occupied by what is becoming a hot team here - Tsushima-san and our youngest protege, Ayumi-san.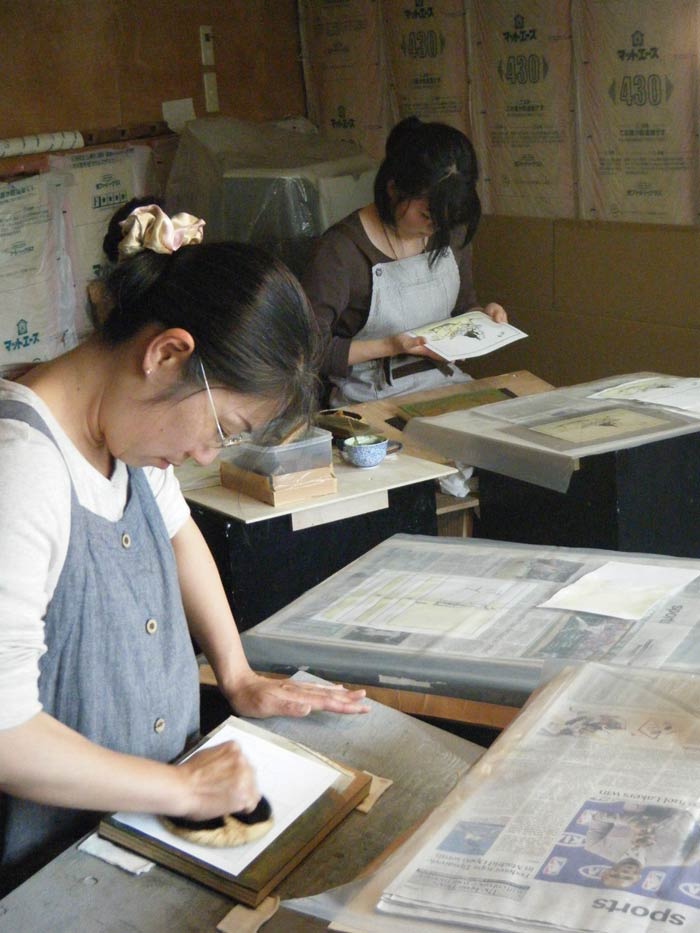 People familiar with my own older work will be able to tell what we are planning for Ayumi-san's first entry into our catalogue soon!