« Next door ... | Front Page | Breakout! »
Posted by Dave Bull at 2:15 AM, May 9, 2012 [Permalink]
Among all the posts and talk about the construction and the case project going on here these days, I've been neglecting to keep people up to date with some of the real work that we do ... making prints!
Tsushima-san had a 'break' from printmaking last week while helping with the case construction, but it's now time for her to get back to the bench. I 'presented' her with this set of blocks today: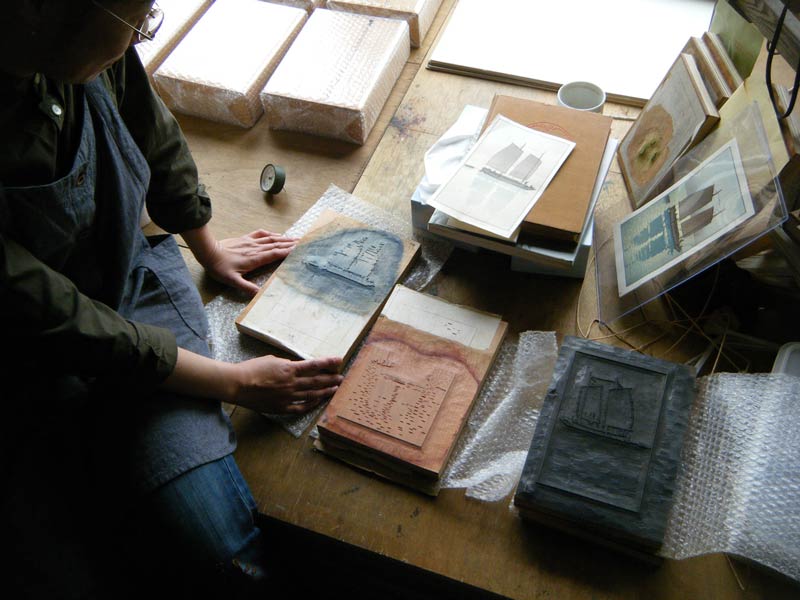 They date from just about ten years ago ...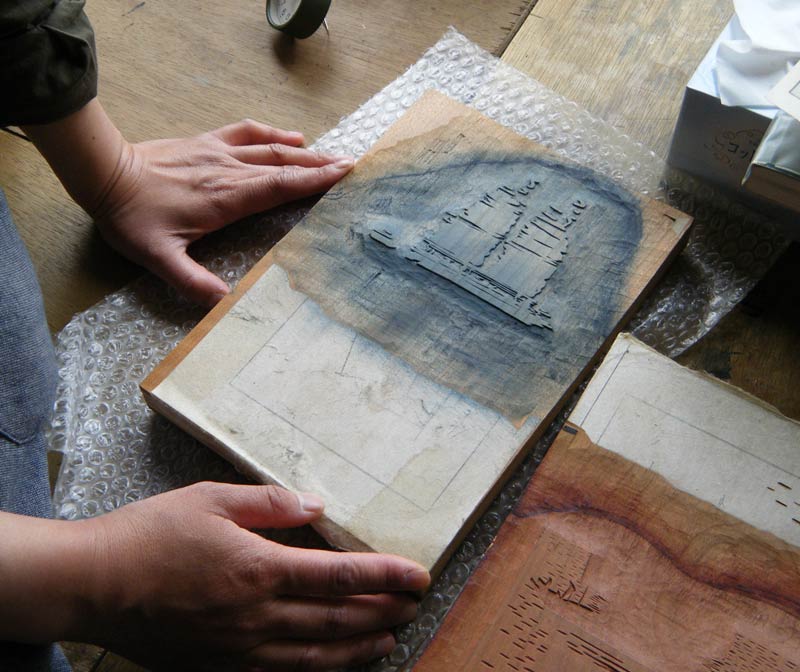 ... when I carved them to create one of the prints in my second Surimono Album: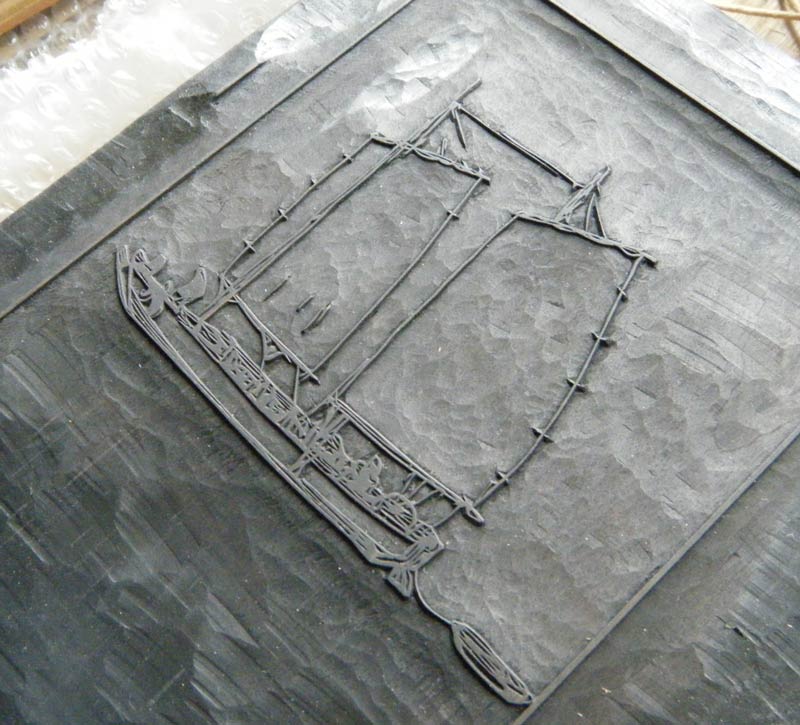 And if you couldn't tell what the image is from those photos, this one should give it away: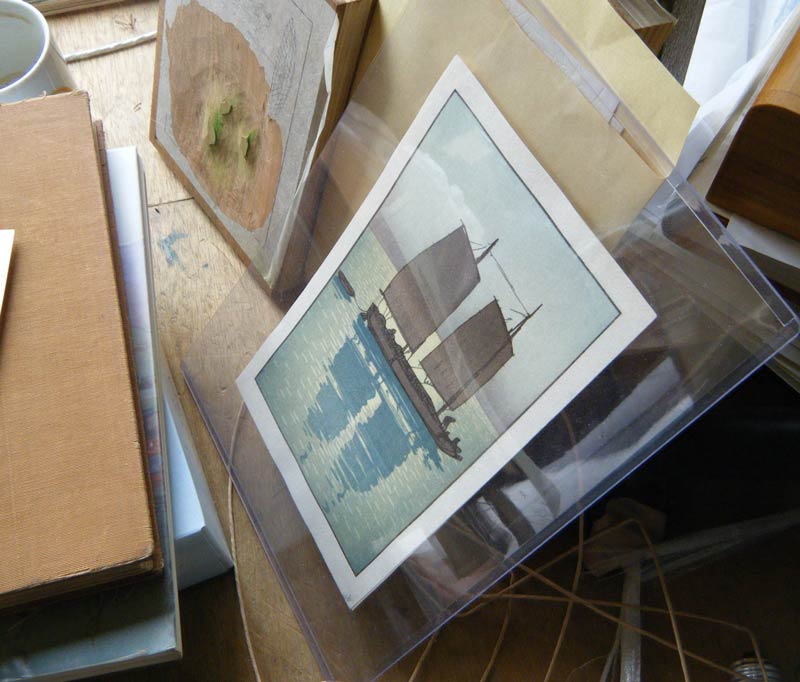 Yes, it's the image of a traditional sailing boat that was created by Hiroshi Yoshida for inclusion in his introductory book of woodblock printmaking techniques.
This is going to be an excellent 'exercise' for Tsushima-san. Up to this point, the work she has done has been mainly in the ukiyo-e tradition - with a keyblock outlining areas that are then filled in with colour. This image doesn't work like that, and the effects are created by washes and gradations of overlaid colours.
I think she's capable of it, and of course she'll have pretty good guidance along the way. I hope you will enjoy following along as she builds it over the coming couple of weeks!
Added by: Annie B on May 9, 2012 11:17 PM
Ganbatte, Tsushima-san!

Added by: Ken Morgan on May 10, 2012 10:42 PM
What a classic print to train on. This is a challenge, but after seeing the work done on the Carp, I would expect this too will meet expectations.
Dave, I think you found a treasure in Tsushima-san.

Added by: Albert A on May 15, 2012 10:54 AM
Do let me know if these end up good enough to be in the Mokuhankan catalogue. Maybe you should have her do the whole set of 'moods' from these blocks? :)

Added by: Dave on May 15, 2012 11:03 AM
good enough to be in the catalogue ...
The initial batch will be 'tests', of course, but once those are done, I fully expect that she'll be able to do a 'real' print run, and I am already preparing the catalogue page. She and I will be spending the morning today together on proofing ...
As for the moods, we've already decided that we're also going to create a night scene of the same print (as Yoshida outlined in his original book).