We have prepared a little folder for all the prints in this series ...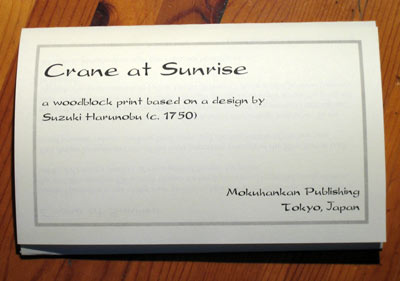 ... with the print mounted carefully on a backboard, and accompanied by a short descriptive pamphlet giving some background.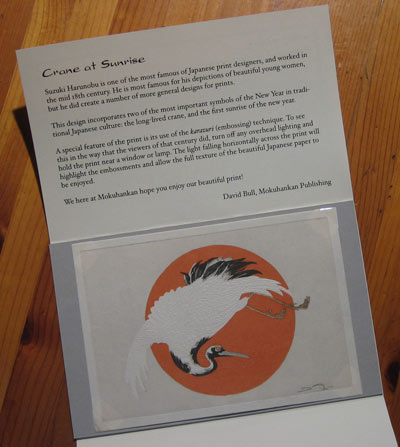 The print package is slipped into an envelope ... which is wrapped in a traditional wrapping paper (pattern will vary)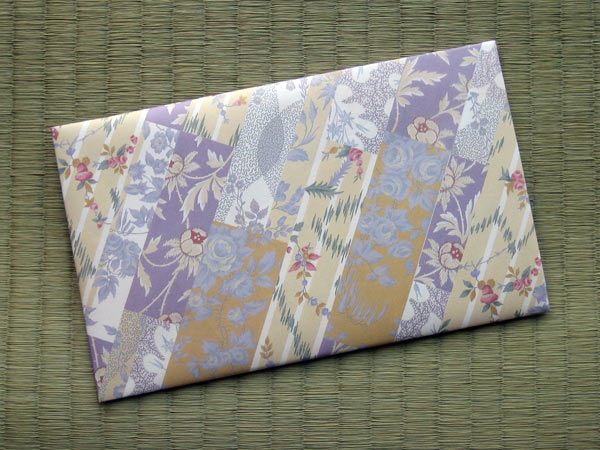 It is mailed from Tokyo in a padded envelope with current Japanese commemorative stamps. (stamps will vary from package to package ...)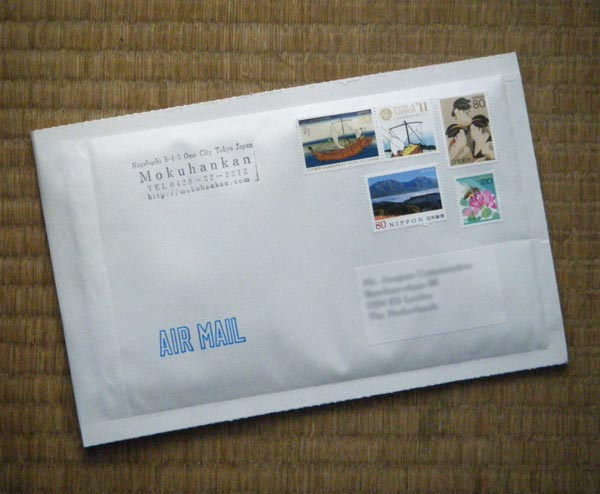 [Update 2021: Unfortunately, due to changes in the international postal systems the Post Office now requires us to provide electronic data for all packages, which also requires payment by bank transfer, and as a result they no longer allow us to use actual postage stamps on these packages. We have bitterly fought them on this, but to no avail ...]
We make the prints completely by hand ... using the same tools and techniques used in the Edo days ...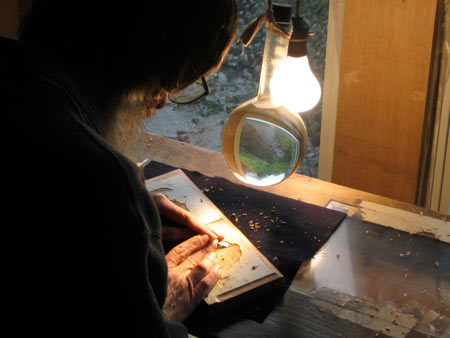 "Hi Dave - I thought you would like to see my daughter's (she has a Masters in Fine Art) comments to me after receiving her woodcut. To say the least she was excited..."

"DAD! Thank you so much for my print from Japan! You would not believe how immaculately packaged it was. I was blown away! The envelope and stamps and fonts were gorgeous. I opened that up, and the little package was origami-wrapped in BEAUTIFUL paper, then another little envelope, THEN a little booklet with the woodcut inside. OH MY GOSH! Where did you find this?! ... Thank you so so much! That was probably the most exciting thing I've ever gotten in the mail."