« Construction continues ... | Front Page | Construction update ... »
Posted by Dave Bull on September 20, 2014 [Permalink]
Just a quick note this evening ... a couple of photos taken back in the Ome place ...
Here's Sadako-san busy with her sewing machine, on perhaps the largest hemming job she has ever done!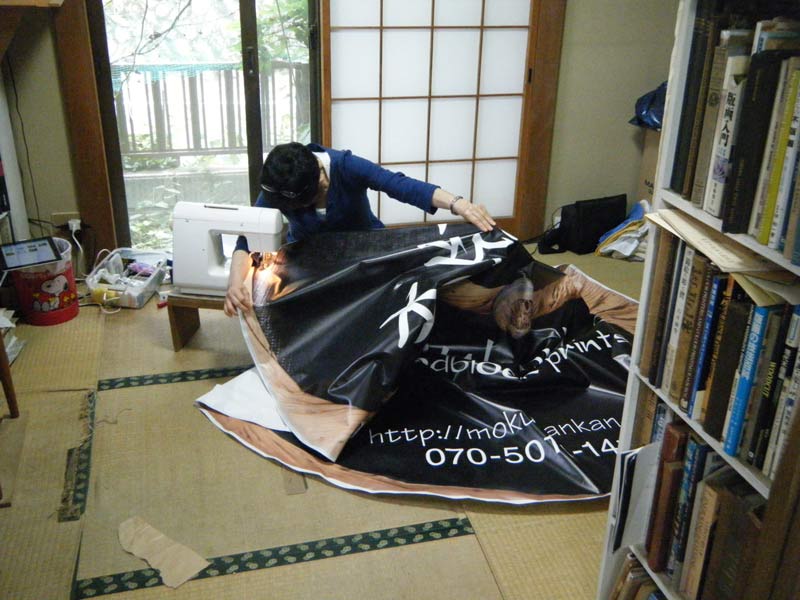 Added by: Franz Rogar on September 21, 2014, 6:01 am
Wonderful! You may even use it as kite ;-)

Added by: Jakub Makalowski on September 24, 2014, 11:45 am
Any thoughts on scaling up to room-sized prints done with a baren this size?

Added by: Karl on September 30, 2014, 12:26 pm
Sadako looks busy sewing your Proprietor's Kimono.
Pretty nice design.
Best wishes to you and the new endeavor.