« Busy weekend ... | Front Page | New workroom - first tryout! »
Posted by Dave Bull at 8:24 AM, May 19, 2013 [Permalink]
Another one bites the dust! The first batch of the Infestation print - 175 copies - is now done and on the way to Jed, for distribution to the waiting collectors.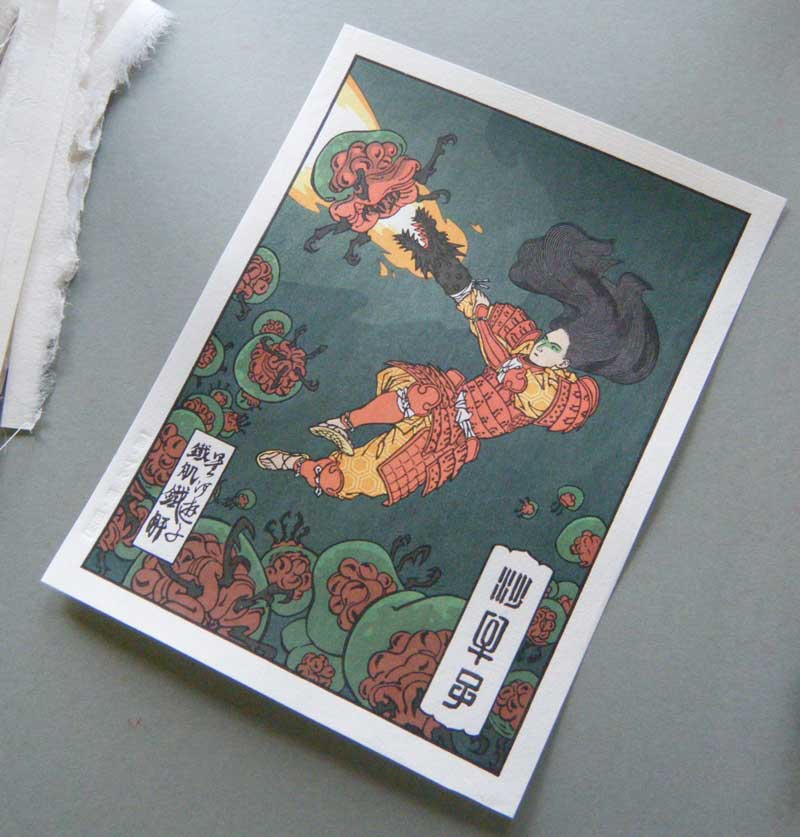 Here's a shot of the stack part-way through the process of doing the final trimming: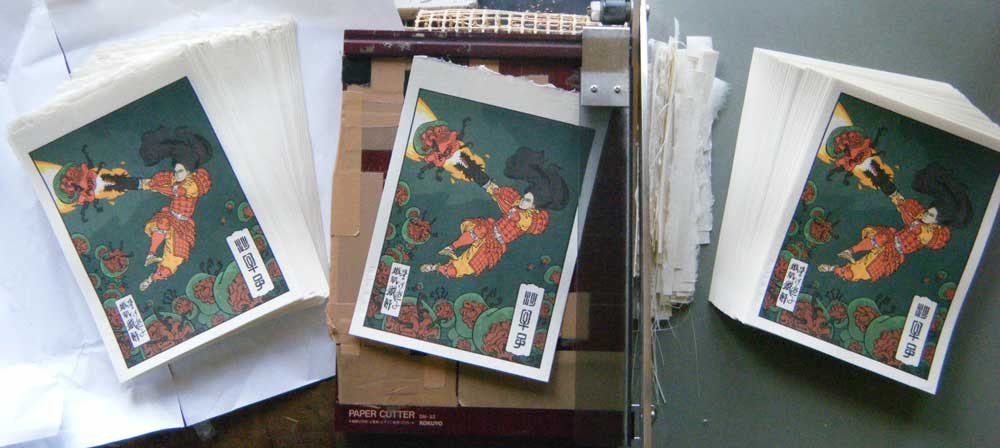 And we couldn't not show you the hair!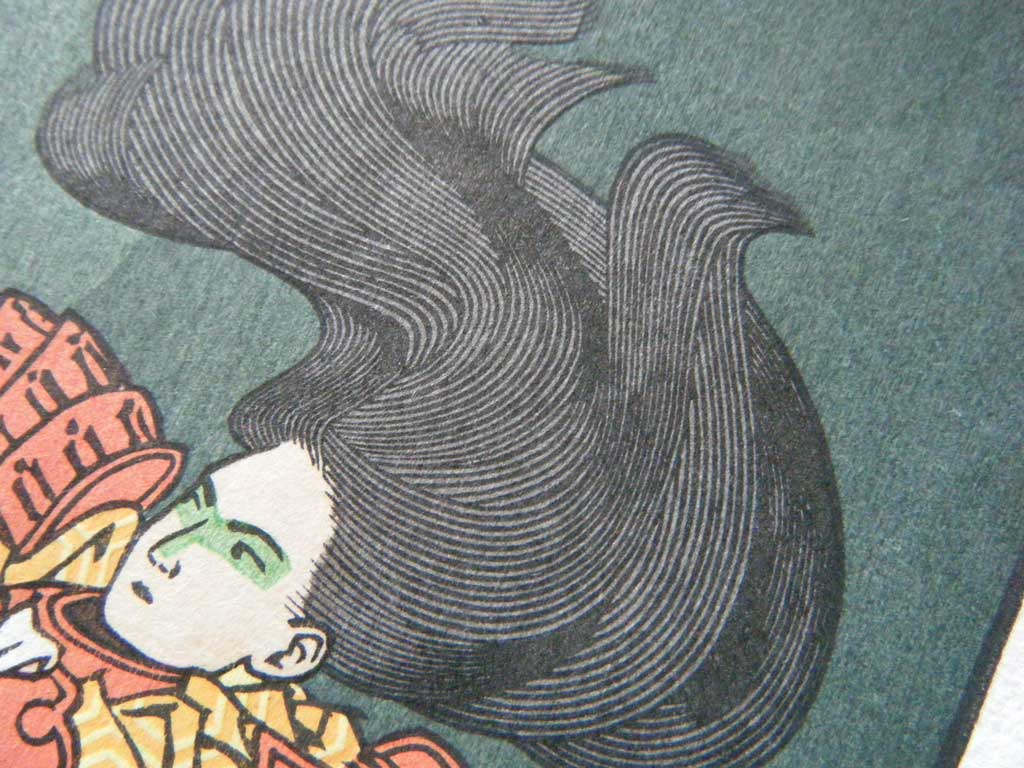 (In case you missed it a few weeks ago, I uploaded a video to YouTube showing the hair being cut ...}
* * *
With this one now 'out of the way' for now (we'll be printing more copies of course, because orders are still flowing in), I am now very busy with carving work on the next one, which Jed has dubbed 'Soul Eater'. Here's a shot of the key block so far: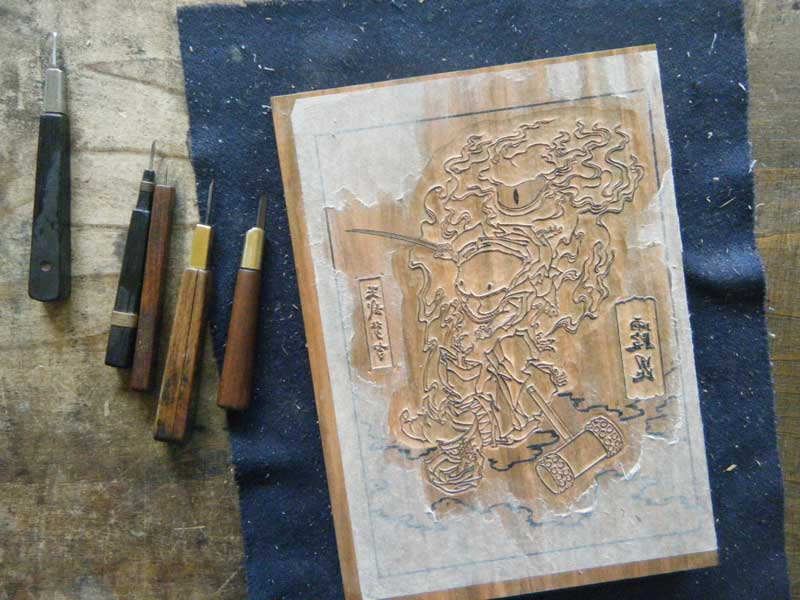 More soon ...