« Video - General update, March 2013 | Front Page | Auctioneering »
Posted by Dave Bull at 1:24 PM, March 22, 2013 [Permalink]
Here's a photo of the east side of our building. This is the direction from which people approach when coming from the station.

And here we go, up goes the sign (did you watch yesterday's video?), and partly secured (top corners only)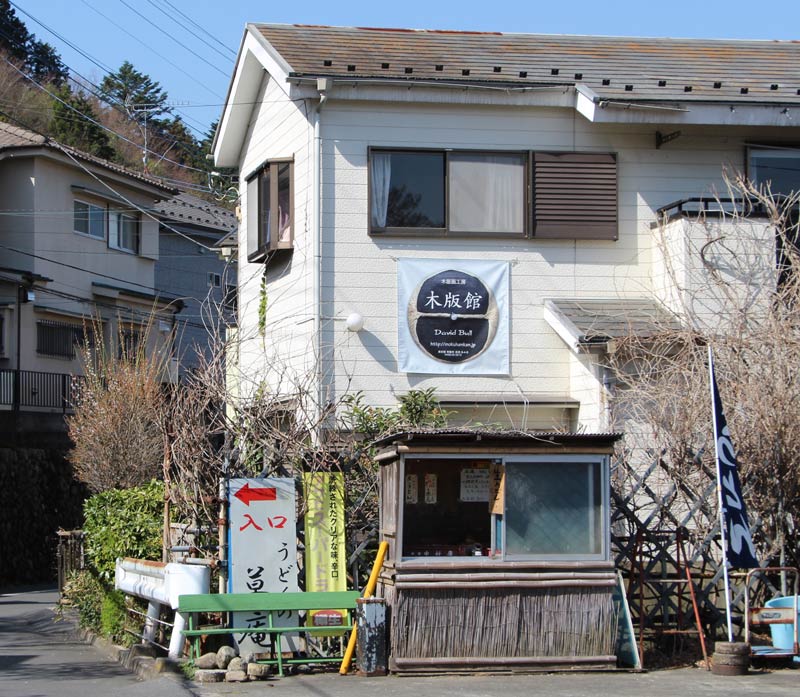 I put four eye hooks into the wall, and the sign is secured to these by springs attached to hooks that clip into the rings at each corner of the fabric. The springs should give it enough give-and-take in normal use, I think, and the use of clips will allow me to take this thing down when a typhoon approaches.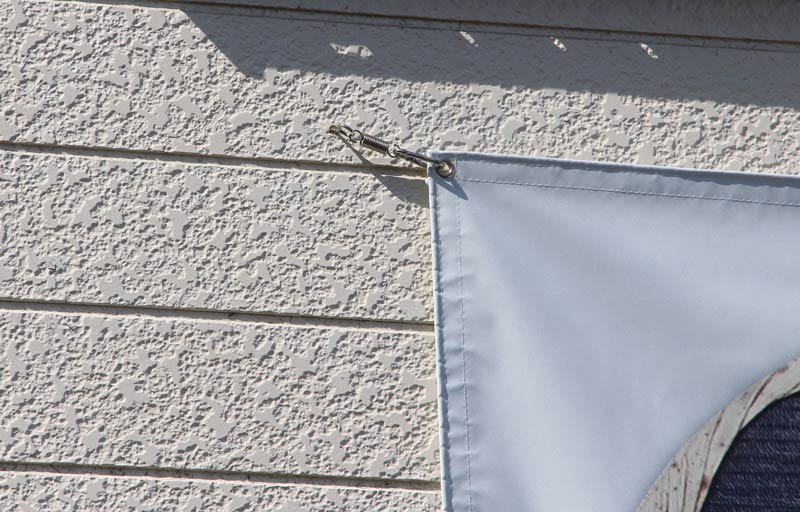 Just after I got it all in place, and came down to take a photo, the sun slipped past the corner of the building ... If I remember, I'll try to get a better shot tomorrow.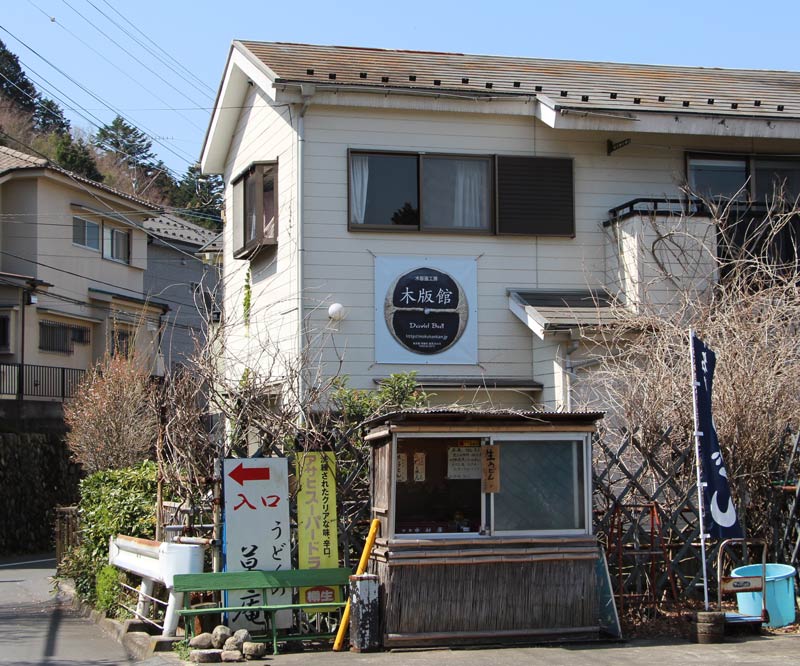 Open for business! This isn't the sign as visualized in the 'Mokuhankan in the Year 201X blog post', but isn't the building either, so we'll call this one 'MARK I'