« Ukiyoe Heroes - Fox Moon carving | Front Page | Big news! Chibi Subscriptions! Woot! »
Ukiyoe Heroes - Fox Moon key block progress
Posted by Dave Bull at 11:12 PM, October 7, 2012 [Permalink]
Just one image for you this evening ... a scan of the key block so far (click for an enlargement ...):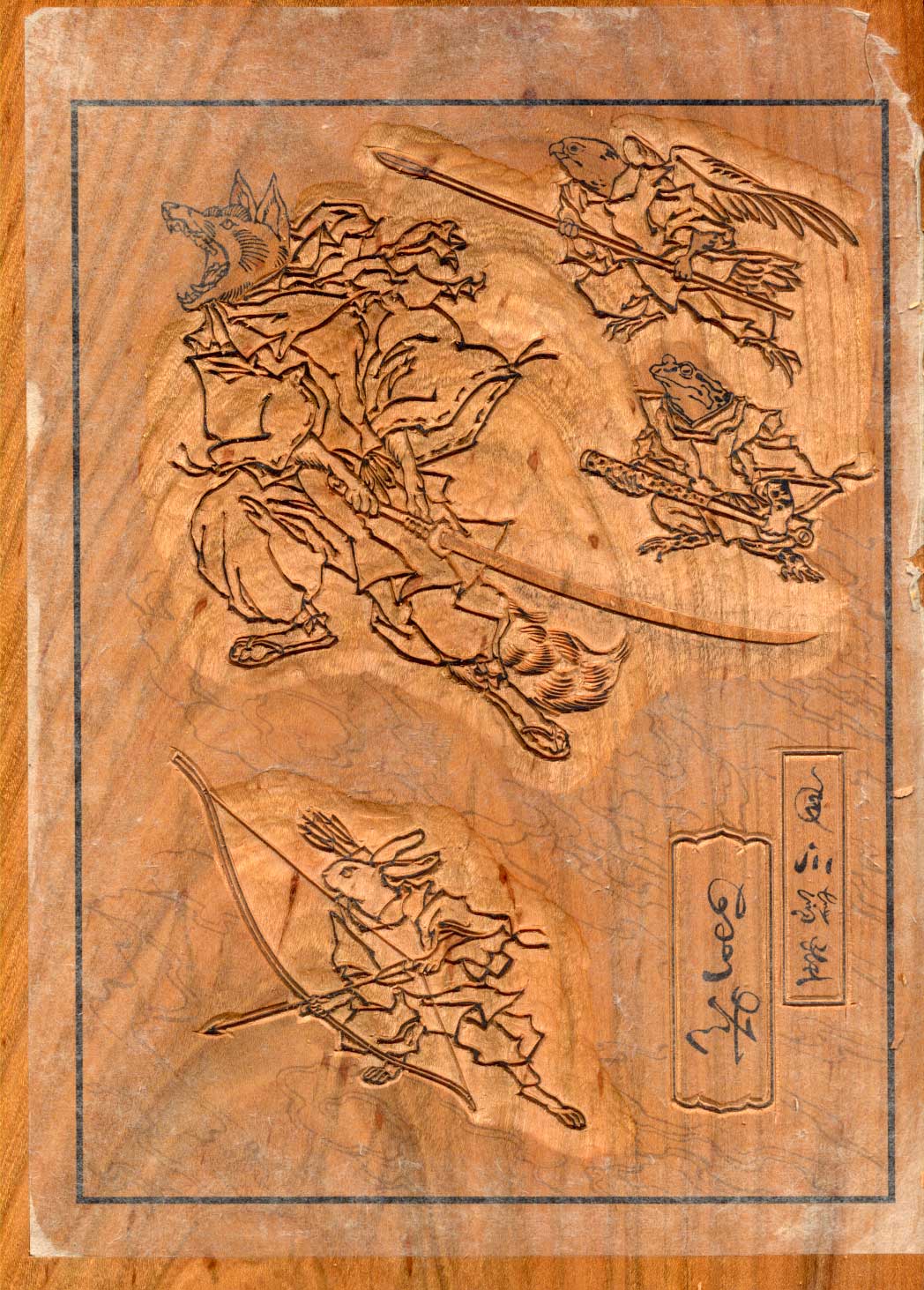 It's coming along pretty well I think ... I've been saving the most delicate parts for the last, mostly because after the previous few weeks of printing work, it always takes me a few days of carving to get back into good shape!
Added by: sue kallaugher on October 8, 2012 1:56 PM
Dave,
Your carving is amazing! It is so delicate and yet so strong. How on earth do you get such fine lines?
Sue

Added by: Julio Rodriguez on October 9, 2012 7:57 AM
This is one of my favorite designs in the series, will probably end up purchasing a print, just a design note...I would have liked to have seen the lance-carrying figther down near the the bottom right with the cartouche up on the upper right...
thought it might make a stronger composition...?

Added by: Dave on October 9, 2012 8:09 AM
The composition will make more sense once I have started printing, and the clouds are visible. The fighters are all riding together along the leading edge of the cloud front, and the cartouches are 'safely' tucked away behind them ...
This one is going to be fun, start to finish!