« Ukiyoe Heroes - Print Party (2) | Front Page | Ayumi-san's new baren »
Ukiyoe Heroes - Fox Moon - colour carving nearly done
Posted by Dave Bull at 10:42 PM, October 21, 2012 [Permalink]
Colour block carving has been rolling along very smoothly this week, but I realized that I didn't show you an image of the kyogo - the set of sheets with the details of the colour separations - before I started this work. Here they all are, just before they were pasted down onto new fresh blocks: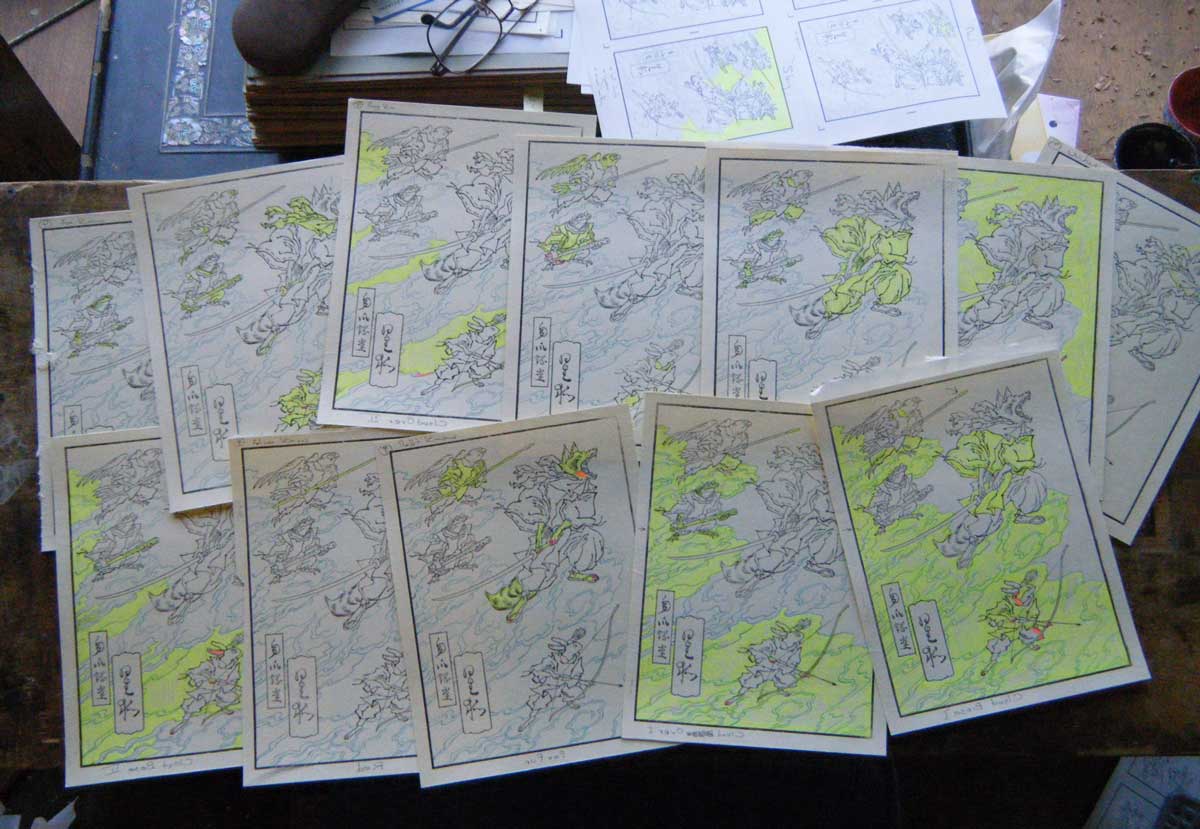 And a pair of snapshots from last night - the two sides of the four blocks that are done so far ... Front: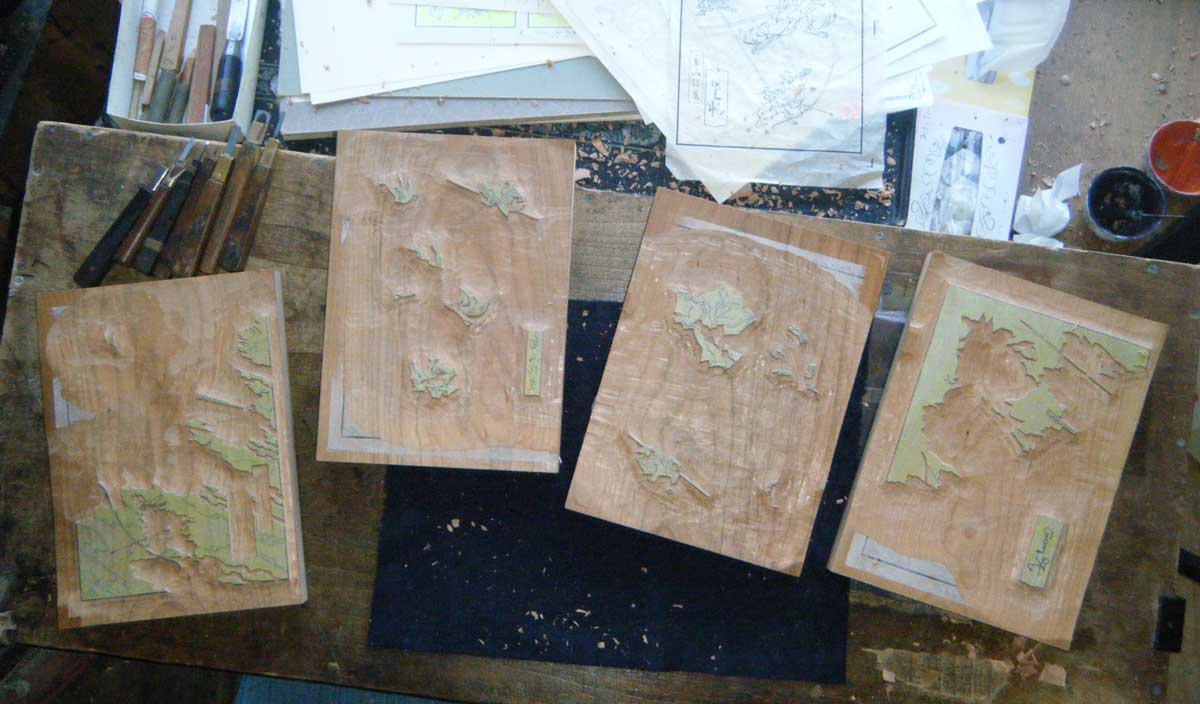 ... and back: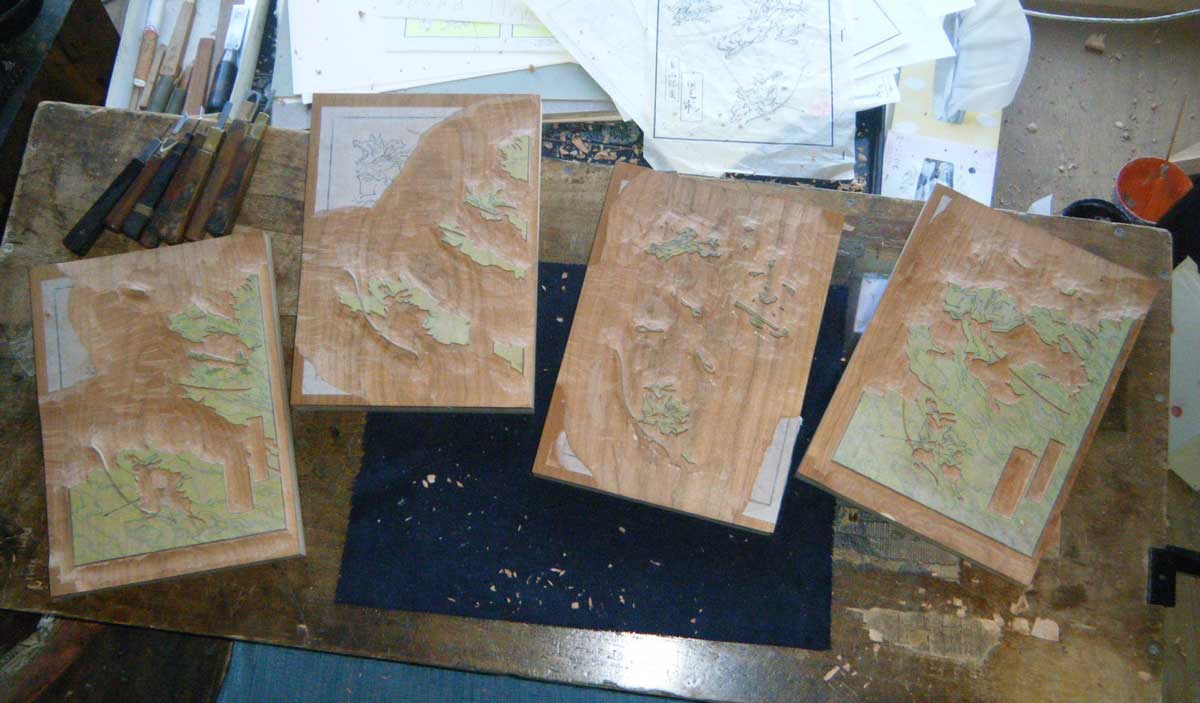 There is one more waiting to join those, and then I have to cut the clothing patterns. The pattern zones are at present simply cut with 'flat' areas; I'll print out the patterns from Jed's master copy, paste these over these areas, and then cut them out ...