« Ukiyoe Heroes : Shipping! | Front Page | Ukiyoe Heroes - Dave's 'Thank you!' video ... »
Ukiyoe Heroes : Stunned silence ...
Posted by Dave Bull at 2:24 AM, August 31, 2012 [Permalink]
The campaign has reached quite an astonishing level of support: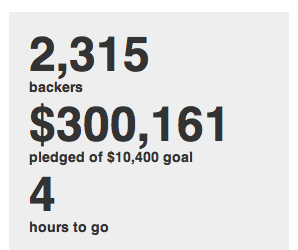 And a small snapshot I asked the girl at the Post Office counter to shoot ... this is the first package of Rickshaw Cart prints (50 copies) heading off to Jed.
Dave, don't look so surprised/stunned!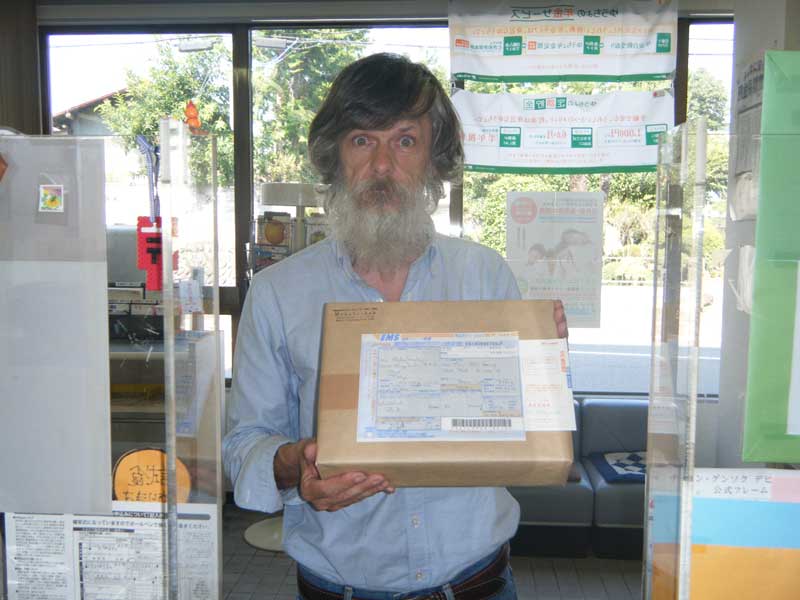 Update: And here we are ... all done!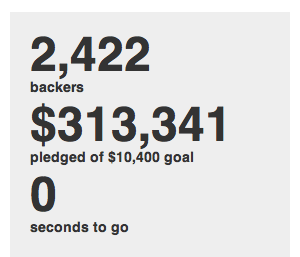 And the final graph: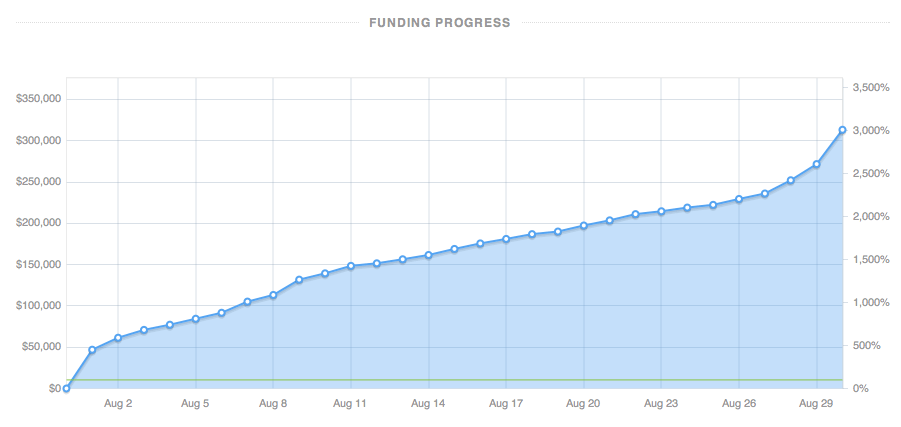 Look at that shape! Out of the starting gate like a rocket, then full press for the entire month, then another wonderful sprint to the finish. We should have been in the 2012 Olympics!
(We'll do an official 'thank you' video in a day or two, after we have had a minute to sit and take stock of this whole thing ... please wait just a bit!)
Added by: Albert A on August 31, 2012 12:42 PM
Only 50? Better get cracking on a second print run!

Added by: Dave on August 31, 2012 4:03 PM
Already cracking, of course!

Added by: julio on September 1, 2012 2:44 PM
So what happens if someone wants to order now after Kickstarter is done ?

Added by: Dave on September 1, 2012 6:34 PM
Julio, no problem ... Jed's new online shop is now open. And if you watch his Facebook page, you'll see new work coming on line one by one during the coming year ...

Added by: julio on September 2, 2012 1:26 PM
It looks like they did not make the cut but any thoughts on the 3 print bathhouse design getting made into woodblock prints?

Added by: Dave on September 2, 2012 2:06 PM
bath house design
Now that the campaign is over, Jed finds himself in a new position - he has suddenly become a print publisher. He has to 'manage' his catalogue, choosing what items to order from his suppliers (his paper supplier, his giclée printer, and we at Mokuhankan). He has to decide what will sell, and in what sort of quantity, and how far in advance to order, and how many copies, and etc. and etc.
As I can testify, it's a complicated process, and one that requires a fair amount of capital, because you end up with money being tied up in inventory (because you have to order in batches, but only sell in dribbles).
As we all know, he does actually have access to some capital at the moment, but just how he is going to distribute that - between his current fullfillment obligations (both giclées and woodblocks), the documentary project next spring, his personal requirements, and future management of this new business - remains to be seen.
The decision on new prints to produce is outside my part of our collaboration. We're ready to quote him prices on the production side. If he can afford it, and chooses to make the investment, you'll see the set being made available.
Talk to him. If he gets lots of 'buzz' on any particular design, it will presumably affect his publishing decisions ...